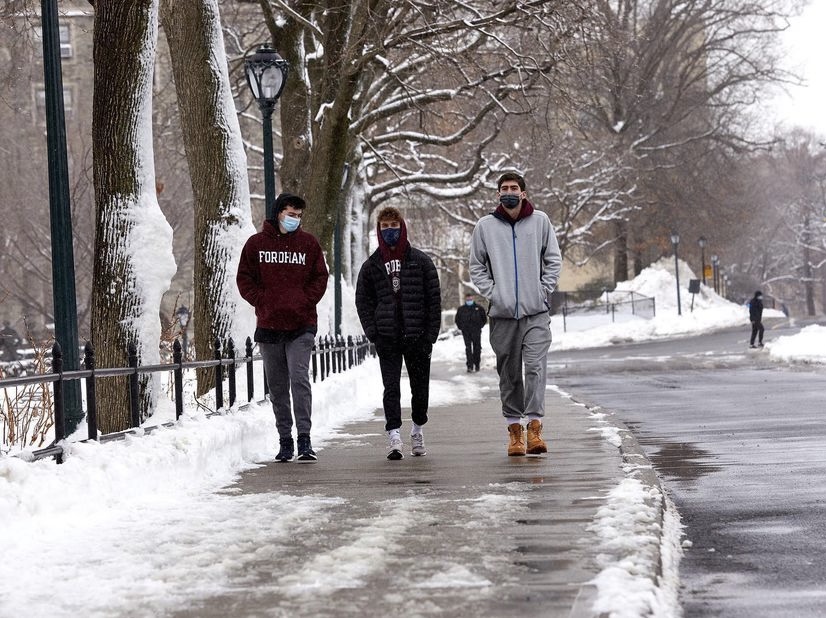 On Jan. 10, in a message to the university, Rev. Joseph M. McShane, S.J., president of the university, announced that Fordham would resume with in-person instruction for the spring 2022 semester. Despite the spike in cases of the omicron variant of COVID-19, McShane stated that "the weight of all the factors comes down on the side of a fully in-person spring semester," citing that the omicron variant appears to be "far less likely to cause severe disease, especially within a fully vaccinated...
Fordham University at Rose Hill COVID-19 Data
Date Range: 1/18/2022 – 1/24/2022
Total Positive Results: 92
Total On-Ground Pop.: 8,957
Fordham's Slow Start to the Spring Semester
January 26, 2022
New normal. Return to normal. Post-pandemic reality. These are all phrases that have been hanging over our heads since most of the country has returned to school or work which have since doubled in incidence...
December 1, 2021
A few weeks ago, our executive board was talking about the O.J. Simpson trial. Believe it or not, this was not the first time we'd discussed O.J. in the Ram office, but this conversation posed a question...
Age Gaps Can Expose a Problematic Dynamic
November 17, 2021
On Friday, Nov. 12, Taylor Swift released "Red (Taylor's Version)," a re-release of her 2012 album "Red." Much of the album covers Swift's then-recent breakup, allegedly with actor Jake Gyllenhaal....