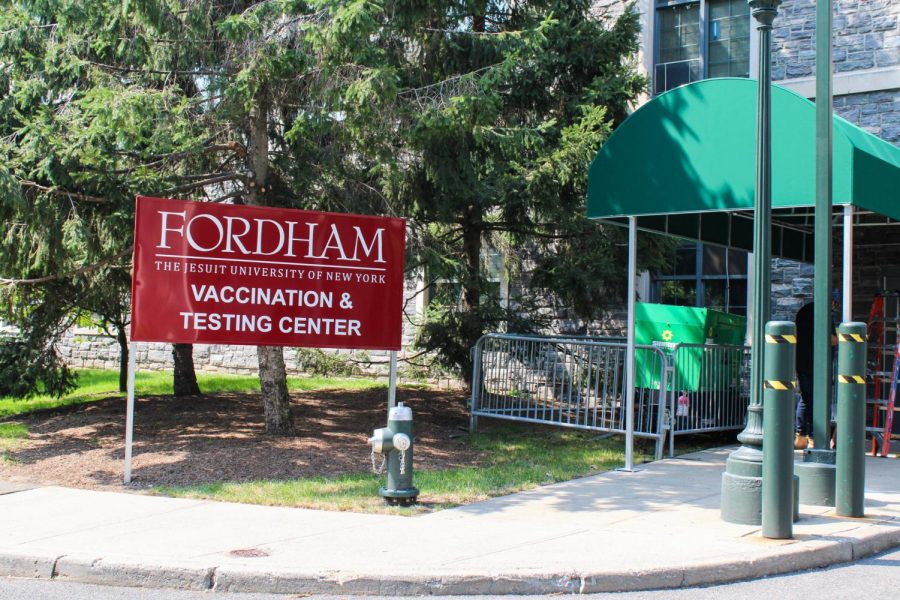 The university will now require all students, faculty and staff to test negative for COVID-19 upon returning to campus after the break, according to Marco Valera, the associate vice president of Fordham Public Safety. Valera cited rising COVID-19 infections rates around the country as the reason for the new policy. 
Casualties at Astroworld: Travis Scott Should Have Stopped
November 17, 2021
Travis Scott, Live Nation and the event staff share responsibility for the preventable casualties that took place during Travis Scott's performance at the Astroworld festival.
November 17, 2021
Through all of these hours spent, laughs shared and papers printed, I've learned that, in the process of finding yourself and how you fit in the world, you'll likely find life's greatest gift: friends.
Domestic Violence Hand Signal Finds Missing Teen and Shows Power of TikTok
November 17, 2021
Social media can be used to help rescue people from abusers as well as educate people on red flags to look out for when it comes to abusive behavior.
Ted Cruz in Dire Need of Sesame Street
November 17, 2021
Sesame Street has been an American classic for nearly fifty years. Throughout that time, it has stressed the importance of education, empathy and kindness. Ted Cruz should watch it sometime. Maybe he would learn something. 
Daylight Saving Time: To Be or Not To Be?
November 17, 2021
Growing up with daylight saving time means realizing that we are a people trying to cope with a natural environment in an unnatural way.
COVID-19 Era Children Might Face Same Uncertainties as Post-9/11 Generation
November 17, 2021
One can draw parallels between Gen Z, kids who grew up in a post-9/11 world, and Gen C, or generation COVID, who will grow up in a post-pandemic world. There is no way to know the definitive effects that growing up during this global turmoil will have on children.
Editor's Pick: "Red (Taylor's Version)"
November 17, 2021
Taylor Swift rereleases "Taylor's Version" of her iconic album "Red."
Julia Leahy Wants Some More Pesto … Please!
November 17, 2021
Leahy's TikTok stardom has allowed her many amazing opportunities including being invited to the opening night of Phantom of the Opera on Broadway.
Critiquing the @Fordham_Flirts Poetry Submissions
November 17, 2021
A Fordham Ram staff member breaks down iconic flirt-poems.
The Havana Film Festival Fosters Important Conversation
November 17, 2021
The Havana film festival was at Village East Cinema in Manhattan's East Village, Nov. 5-11, 2021.
Who's That Kid? It's Kat Timofeyev FCRH '22!
November 17, 2021
A Rose Hill senior who ends her time at Fordham this semester, Timofeyev is heavily involved and makes it look easy.
November is Hip-Hop History Month
November 17, 2021
Hip-hop's origins are in the Bronx, where street gang the Black Spades threw block parties and mixed music.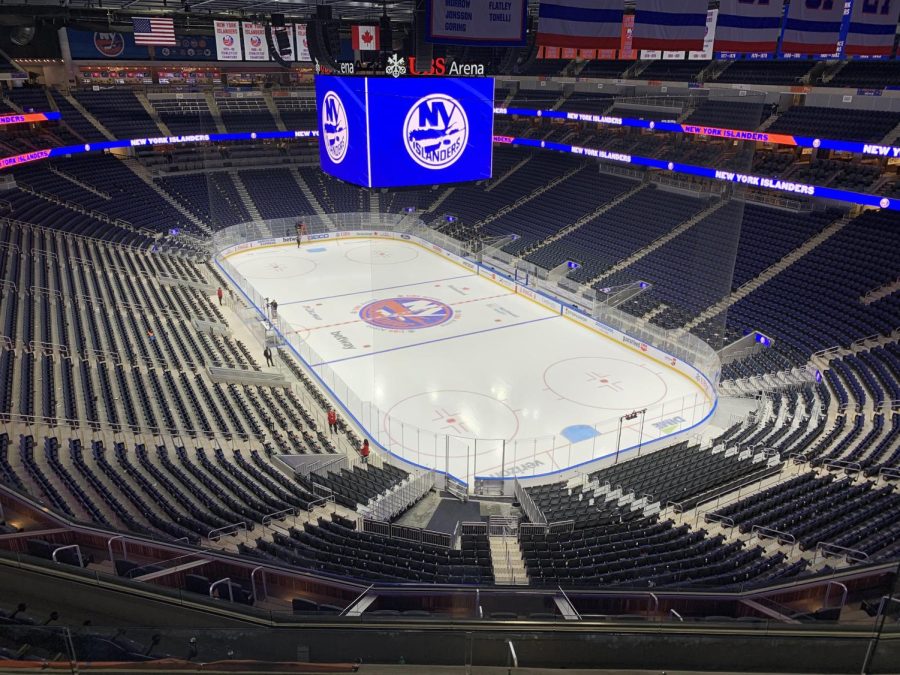 Chris Hennessy, Staff Writer
November 24, 2021
The "Old Barn" may always be home in the fans' hearts, but the Islanders have a new building befitting of the top-notch organization they have become and carrying the Coliseum's character into Belmont.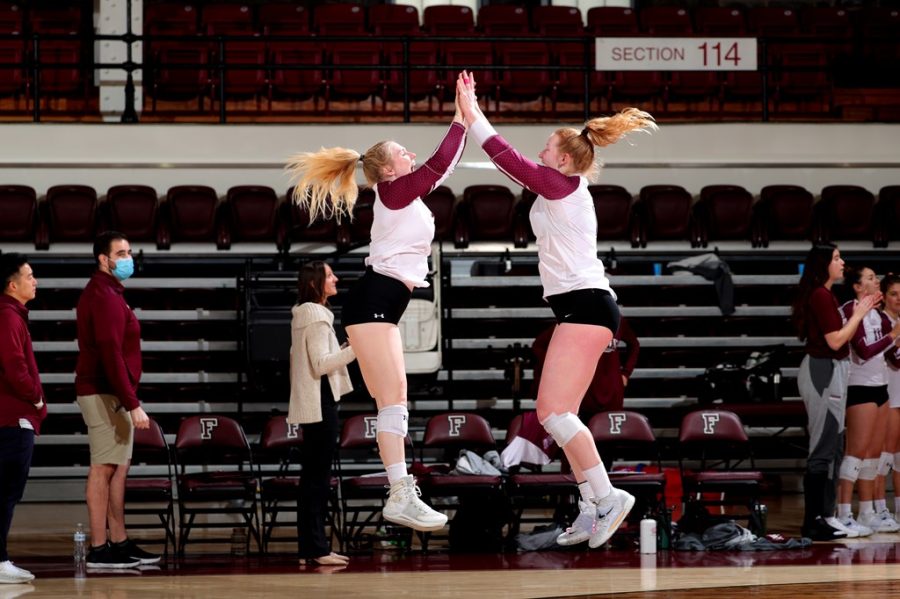 Gigi Speer, Staff Writer
November 24, 2021
Fordham Volleyball upended a pair of top seeds before reaching the Atlantic 10 Championship to culminate a season in which they worked their way through adversity, injury and doubt before coming together to do something no other team in program history had ever done.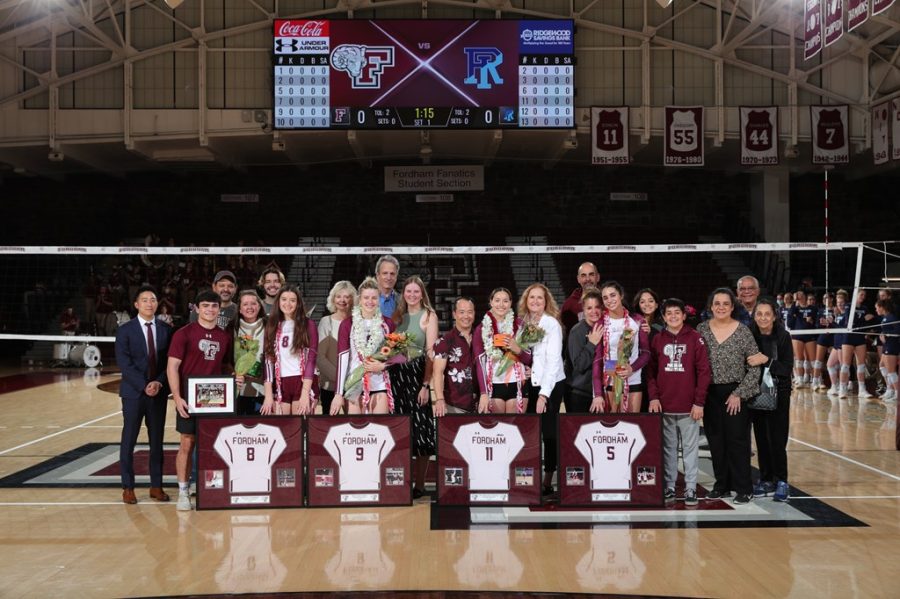 Gigi Speer, Staff Writer
November 17, 2021
Fordham got exactly the results they needed, a match and set win from two matches against the rival Rhode Island Rams, to secure a second consecutive spot in the Atlantic 10 tournament and keep their season alive.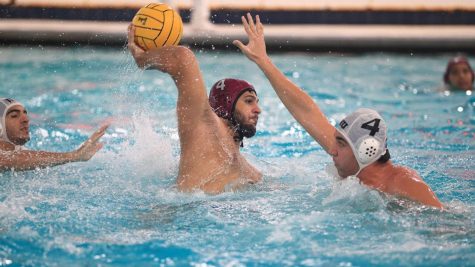 Water Polo Stumbles Against St. Francis Brooklyn on Senior Day Before MAWPC Tournament
November 17, 2021
Fordham Water Polo's successful season ended on a sour note, as St. Francis Brooklyn put a hold on their senior day celebrations, but the Rams enter as the top seed in the MAWPC Tournament looking to bring a trophy home to the Bronx.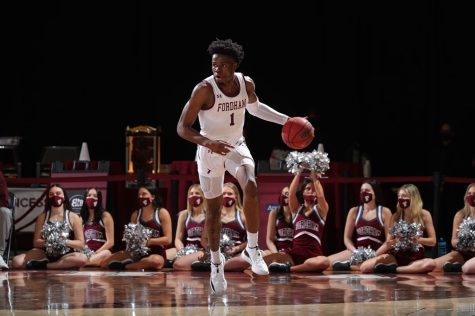 Men's Basketball Falls in Battle of the Bronx, Bounces Back Against St. Thomas
November 17, 2021
Fordham Men's Basketball used a learning experience against Manhattan to put together a full team effort and strong second half to fend off a ravenous St. Thomas squad and improve to 2–1 on the season.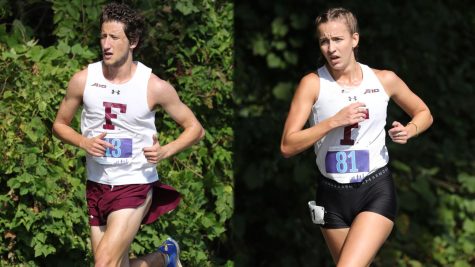 Hall and Alex Again Lead Cross Country at NCAA Northeast Regional
November 17, 2021
After competing in the Atlantic 10 Championship to round out October, Fordham Cross Country continued its championship season with Bridget Alex and Brandon Hall pacing their teams at the NCAA Northeast Regional.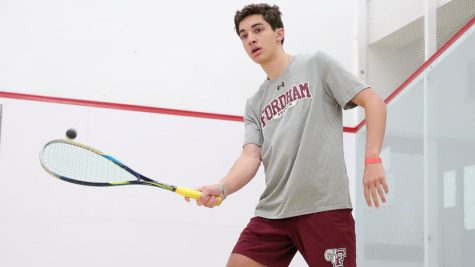 Squash Wraps up Navy Round Robin with First Win of the Winter
November 17, 2021
Becoming the last Fordham team to return to action due to the pandemic, Fordham Squash showed some expected rust early on before finding their footing late in the Navy Round Robin to earn its first victory of the season.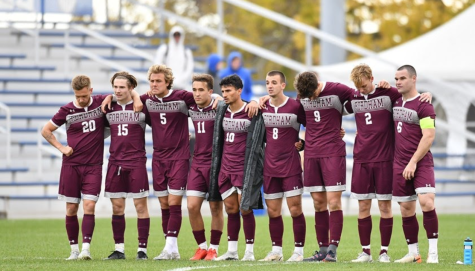 Men's Soccer Falls to Saint Louis in A-10 Semifinals
November 17, 2021
Fordham Men's Soccer battled toe-to-toe with a nationally ranked Saint Louis squad as penalty kicks put an end to a season in which Fordham Men's Soccer confronted every challenge that came its way and has nothing to regret.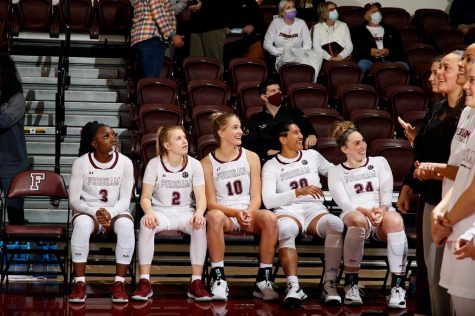 Heremaia, Dingle Lead Women's Basketball Past Pirates
November 17, 2021
Fordham Women's Basketball has already picked up two impressive wins to start its tough non-conference campaign, creating some history along the way with Kendell Heremaia's 1000th career point in the latest win over Seton Hall.
Age Gaps Can Expose a Problematic Dynamic
November 17, 2021
On Friday, Nov. 12, Taylor Swift released "Red (Taylor's Version)," a re-release of her 2012 album "Red." Much of the album covers Swift's then-recent breakup, allegedly with actor Jake Gyllenhaal....
Travis Scott Must Take Accountability for Astroworld Tragedy
November 10, 2021
Travis Scott bears full responsibility for the concert culture he has created for the past several years. Artists are responsible for the fanbases they cultivate and the actions they encourage.
In-Person Midterms Catch Students Off Guard
November 3, 2021
Many of us were taking our midterms in person for the first time since spring 2020. While online school and exams were far from enjoyable, the sudden plunge back into in-person midterms was a bit of a shock.