Mateo & Sliwa Vie for Republican Nomination in Mayoral Primary
April 21, 2021
Republican mayoral candidates are much less likely to win the general election. New York City, a historically Democratic city, has regularly elected Democratic mayors. The last NYC mayor to hold a Republican status for their full term was Rudy Giuliani between 1994 and 2001. Prior to Giuliani, NYC elected Democratic mayors for two full decades. Michael Bloomberg, Giuliani's successor, was only Republican for the first six years of his 12-year service. 
Fordham Professor Mark Naison Describes a Lifetime of Radical Activism
April 21, 2021
Dr. Mark Naison of Fordham University has a crucial piece of advice for his students: "You're a much happier person if you're working for justice."
RHA Hosts Eighth Annual Fordham Dance Marathon
April 21, 2021
The event raises donations for the Andrew McDonough B+ ("Be Positive") Foundation, an organization that provides funding for research on pediatric cancer. This year, FDM raised over $92 million for the charity organization, according to the official FDM Instagram page.
Swifties: Victims of Internalized Misogyny
April 21, 2021
Taylor Swift has now dominated the music industry for more than a decade. Revered as a role model for her poise and grace, Swift is surely one of the public's most beloved celebrities — but this wasn't always the case.
Vaccine Passports: Tools for Herd Immunity
April 21, 2021
The requirement of vaccine passports will likely provide an additional incentive for people to receive the coronavirus vaccine.
New York's Millionaire Tax Is a Step in the Right Direction
April 21, 2021
It is difficult to fathom any possible downsides to the millionaire tax.
Biden's Troop Withdrawal May Withdraw National Respect
April 21, 2021
With so many contentious foreign relationships, now could not be a worse time to withdraw troops from Afghanistan, as the move, although well-intentioned for the safety and security of our armed forces, projects weakness when the nation is already at its most vulnerable.
Expansion of Vaccine Eligibility is the Right Move
April 21, 2021
The expansion of vaccine eligibility should be supported because the only way to get back to normal is through herd immunity, which is achieved through mass vaccination.
April 21, 2021
In the past few weeks, stories of mass shootings and gun violence began to dominate our newsfeeds. These events are a horrific reminder that the American "normal," as much as we miss it, was far from perfect.
Sal Natale Serves Love Amidst the Pandemic at Pugsley Pizza
April 21, 2021
Sal Natale founded Pugsley Pizza in 1986. (Courtesy of Facebook)
NYBG Presents "Kusama: Cosmic Nature" by Yayoi Kusama
April 21, 2021
"Kusama: Cosmic Nature" finally opens at the New York Botanical Gardens.
BROCKHAMPTON Releases Its Sixth Album "ROADRUNNER: NEW LIGHT, NEW MACHINE"
April 21, 2021
BROCKHAMPTON released its sixth album on April 9, 2021 with features from Danny Brown, JPEGMAFIA, A$AP Rocky, A$AP Ferg and more!
Sláinte: Fordham Irish Dance Presents Sixth Annual Irish Night Performance
April 21, 2021
Sláinte, Fordham's Irish Dance team, virtually premiered their sixth annual Irish Night.
J Balvin and Khalid Join Forces on Showstopping Bilingual Track
April 21, 2021
J Balvin (left) and Khalid (right) team up to produce their joint single "Otra Noche Sin Ti."
Combating Dangerous Narratives During Autism Acceptance Month
April 21, 2021
This week on Kat's Mental Health column, Kat examines the historically problematic nature of Autism Awareness Month and how to remedy these issues.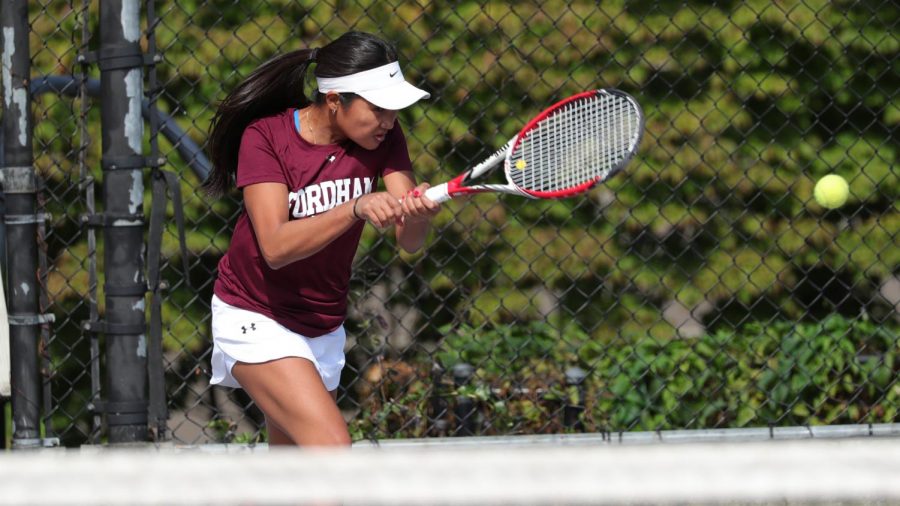 Michael Hernandez, Assistant Sports Editor
April 21, 2021
The Rams were unable to find much success against Stony Brook, only getting one point as they struggle with injuries in a critical part of the season.
Kevin Dineen, Contributing Writer
April 21, 2021
After four years, Kevin Dineen says goodbye to the sport that he has dedicated his life to with pride in how it ended.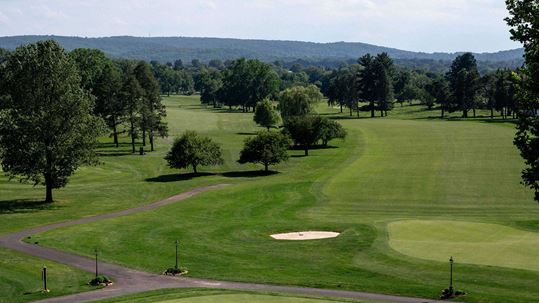 Chris Hennessy, Staff Writer
April 21, 2021
Sophomore Kryscio posted a career-low 142 (-2) for the two day event at the Steel Club in Hellertown, Pennsylvania.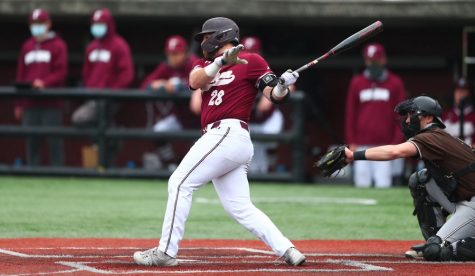 Baseball Drops Doubleheader with Towson, Falls to Army
April 21, 2021
After a previously successful week, Fordham Baseball struggled to continue their impressive run of form against Towson University and Army West Point.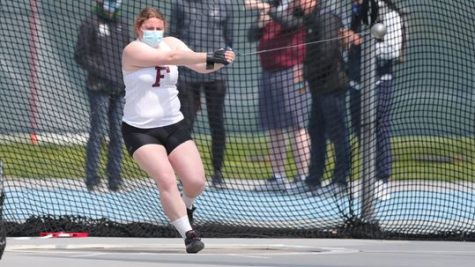 Metzler Takes the School Hammer Record as Track & Field Take On a Double-Header Weekend
April 21, 2021
Metzler beat her team's hammer throw record to highlight a weekend of podium-worthy placement for Fordham Track & Field.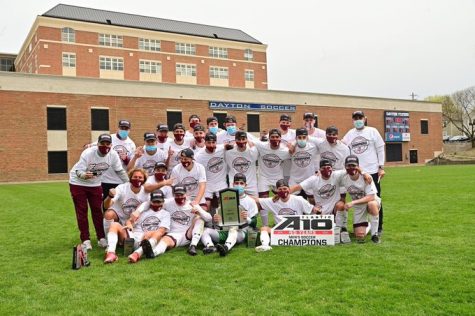 Rams Draw Marshall in NCAA Men's Soccer Championship
April 21, 2021
The 2020 NCAA Division I Men's Soccer Championship Bracket has been announced, leaving Fordham's quest for another deep tournament run to begin on May 2 against Marshall University in North Carolina.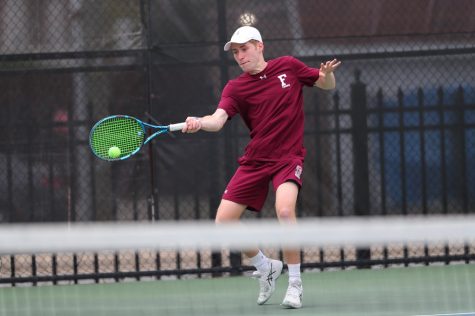 Men's Tennis Drops Two Against St. John's, Concordia
April 21, 2021
Men's Tennis lost their matches against St. John's and Concordia college, making their record 4-4 on the season. (Courtesy of Fordham Athletics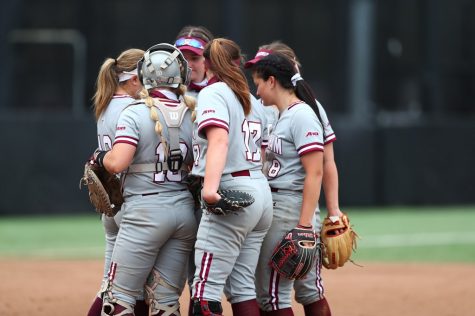 Softball Win Streak Comes to an End with Back-and-Forth Series Split Against Army
April 21, 2021
In a wild four-game series, no game decided by more than two runs, the Rams split on both weekend days to improve to 25-3 on the season against what has proven to be their toughest opponent this season.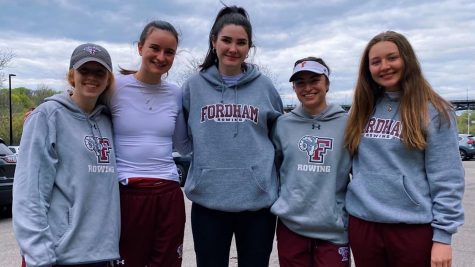 Rowing Competes In Philadelphia
April 21, 2021
Fordham Rowing was back in action for their second regatta of the season at the 2021 Jesuit Invitational in Philadelphia, with mixed results.
April 21, 2021
In the past few weeks, stories of mass shootings and gun violence began to dominate our newsfeeds. These events are a horrific reminder that the American "normal," as much as we miss it, was far from perfect.
Vaccines Will End the Pandemic
April 14, 2021
We've struggled through the COVID-19 pandemic for the past year, and vaccination is our best shot at reaching its end.
Lack of Spring Break Affects Students' Mental Health
March 31, 2021
Spring break, while posing a logistics nightmare for Fordham, offers us a chance to step away from our schoolwork, sleep in and focus on ourselves. Without that week of relaxation, students are struggling.