The Ramantic: We All Deserve a Chance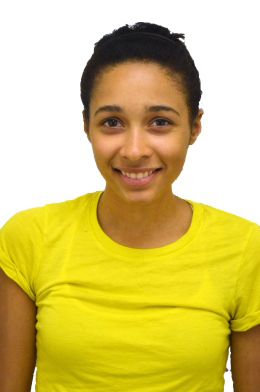 By KAREN HILL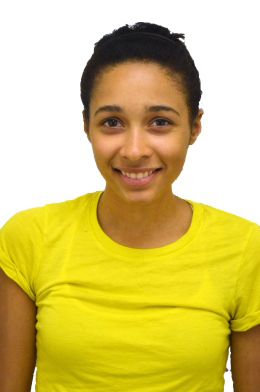 I am not sure what was worse at Howl last weekend: the selection of music or the selection of boys (no offense if you were a boy at Howl last weekend). My friends and I scanned the bar ignoring the dancing fools and our radar flared as we spotted two broad shouldered beauties in the corner.
I was the designated ice breaker voted on by my friends. The two had wristbands so naturally I assumed they were either older, or had connections. Either was cool in my book of shallow standards.
I confidently walked over to introduce myself and got to talking to the kids too cool to dance, Steve and Tim. I eventually brought over my friends.
"So what year are you guys?" one friend asked.
"We're sophomores."
"Really?" my friend said just before she turned her back and walked away.
Essentially, my good bone structure and genial personalities are not enough these days. If a guy is so much as a day younger then the girl than he is substandard.
The concept of a "cougar" has become more relevant amongst young adults, especially in light of Taylor Swift's recent endeavors with significantly younger high-school-aged boys. Personally, I have been inspired and say more power to the campus cougars. I had no problem with Steve and Tim, except my lacking ability to sustain flirtation with two boys at once.
So why is it so unacceptable for women to be older? I will not make the argument that "age is just a number," because that is not true. Age is a measurement of years lived and with each year comes new experiences. We all come from different backgrounds, so there is no reason that certain experiences might not have shaped an 18 year-old to be as mature as a 23-year-old. However, sometimes a lack of maturity is a fun and refreshing sense of innocence.
Hooking up with a younger guy is particularly rewarding. First of all, they will want to impress the older woman and show her that he is indeed experienced. He will give you the best he has got, at least that is what you should be doing, guys. Ladies, in his mind you will be coolest girl on campus, especially if he was a freshman.
Now I may or may not be speaking from personal experience a couple months back at Tinkers. I may or may not see my freshman's friends around campus who still remind me how much I made their friend's night.
If girls do not want to be with younger boys because it is not "cool," then they are so wrong. I bet if Steve and Tim had been one year older instead of one year younger, my friends would have kept their eyes on them instead of turning their backs to them. When younger guys are in the presence of older girls they are going to want to act as mature and cool as possible. An older guy will probably maintain a macho facade because he will not feel the need to impress you as he will most likely think that you know he is pretty cool.
Now I have been throwing around the term "cool," because isn't that what we all aspire to be? We all can be a little superficial sometimes and think that what other people think of us matters and influences our actions. Although, that is not the most fulfilling way to live. If you put other's opinions before your own needs, you won't be happy. If you are a lady and hooking up with the cute guy who is a little younger still gives you butterflies in your stomach, then go for it. If you are a freshman guy and hooking up with that beautiful junior is a real possibility that will make your semester, then go after her.
College is too short not to take the risks you want. I expect underclassmen fellas to be in the Tribar area, but not in the bars, because that would be bad. I expect many upperclassmen ladies to be at Tinkers this weekend. Although I better not catch any ladies on the Fordham Prep campus trying to get invited to prom. High school boys–awkward haircuts, braces and all–are a different and illegal breed entirely.
So, ladies, do not be ashamed if you cannot tame the campus cougar in you any longer. There is no reason not to give a perfectly attractive gentleman a chance because his parents did not get it on a year earlier. That is not his fault, and it should not be anybody's problem. Everyone deserves a chance and everyone deserves to have a little fun in life.