Student-Athlete Column: How Do We Team Bond?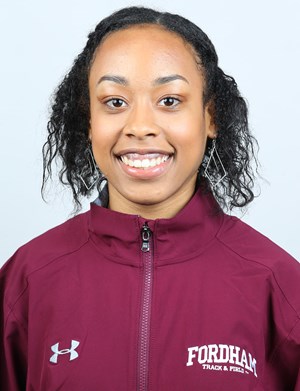 There are many ways to bond with people, and being a part of a team makes it easy to bond during practice and hard workouts. But sometimes we rush from class to practice and don't even bother having conversations with our teammates. Athletes are often so busy that we forget to pay attention to those who are always around us. There need to be ways that we can grow together and connect on a deeper level.
This year, my teammates and I decided that we wanted to be closer as a team. Having an environment like this will make us better and stronger as a unit, working to do better for each other and our coach, but it will require some work.
I have thought of a few events to increase team bonding. These ideas can be used for any team but also work for any group or club that you want to get closer with.
1. Dinner/Dessert Party: This idea is an easy and fun one to do. Having a place to host a small intimate gathering such as a dinner party is probably the most difficult part of this solution. For us this was easy to do because some of our upperclassmen live off-campus and were able to host the event. We had tons of delicious desserts and food and played Cards Against Humanity and discussed how we wanted to improve as a team.
2. Rock Climbing: While my group has never done this, other workout groups on the team have, and they want to do it again. This can be a great way to cross train as well as a fun way to create some friendly competition.
3. Bike Riding: One of the advantages of living in such a great city is the amount of events that go on each and every day. This past weekend, the CitiBike was having a free ride period that would have been a great opportunity to take advantage of. This is a great way to explore the city and see new places.
4. Midnight Movie: Maybe movies are going out of style, but every once in a while it is fun to see something on the big screen. During the off season, a few of us went to the opening viewing of "Avengers: Endgame," and even though it was a small group, I grew closer to some teammates who I never would have talked to before.
5. Sports Watch Party: Maybe this is more of a guy thing, but I really enjoy watching football and basketball games with my teammates. If we can, we try to watch professional track meets as well, but whatever sport we all enjoy together is a lot of fun to watch.
A lot of these ideas can be done in a simple setting because they are so easy to do. If you are not part of a team, feel free to grab a few friends and try out these ideas. I hope you create some lasting bonds, just as I have.