Student-Athlete Column: Women In Sports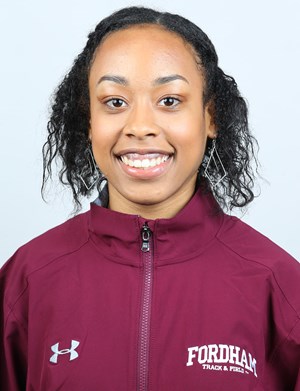 These past couple of weeks, I have been inspired by the powerful women that I come into contact with every day. The women of the Fordham's Track and Field and Cross Country Teams have all inspired me to be the best that I can be. 
We have learned how to build each other up and influence each other in such a way that has allowed to grow closer together. We have all recognized that we need to stand by one another and support each other in everything that we do.
Yes, it is 2019, but what does that mean for the woman athlete? I wanted to focus on the importance of being a woman in athletics, something that is so easy for me to talk about but might not be easy to hear. 
Just this past weekend, Shelly Ann Fraiser-Price of Jamaica just became the fastest woman in the world. Allyson Felix won her first gold medal since giving birth to her first child. Women have been dominating the track and field world, a small part of the athletic world as a whole.
The WNBA is in their championship finals, and as a Washingtonian resident, I have to cheer for the Washington Mystics who hold the lead against the Connecticut Sun. The only reason why I heard about the series was because Chris Paul, who was recently traded to the Thunder, tweeted out a video about it. 
These news stories in athletics were only brought to my attention because I follow them. If I asked you, would you have known how these women were doing?
The coverage of female athletics is just disappointing. I can't watch a WNBA the same way that I can watch an NBA game, and it's frustrating to endure.
As I watch professional sports, I become disappointed with what I see and what I fail to see. Men are plastered on the forefront of each sport, but I really hope this is about to change. Thankfully, we have people like Chris Paul who are trying to use their popularity to lead others to support women as well. I love to see the power of women being brought to the attention of everyone in the news, and we need powerful figures to show that women matter as well.