A Call to Create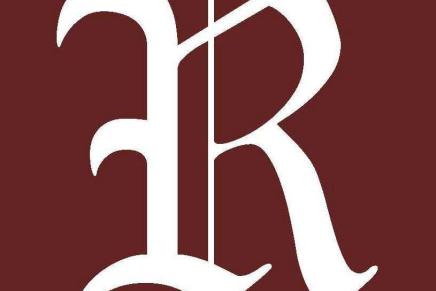 There is ample opportunity on a university campus to express oneself. Clubs, classes and other extracurriculars cater to a variety of interests and offer additional richness to one's education. Opportunities to create exist in a multitude in forms, ranging from the didactic and serious to the ironic and humorous.
The internet has increased accessibility for creatives like never before, as well. Friends become TikTok famous. Tweets go viral. The guy who lives across the hall turns out to be a mildly successful SoundCloud rapper with a few thousand listens. Such democratization and diversification of creative processes should inspire us all to tap into the ones that strike our interest, even if we don't make it big overnight. 
The Fordham community has its fair share of talented individuals, along with several outlets through which these students can pursue, hone and share their respective passions. Students are continually finding other ways to connect, express themselves, solve problems in their communities and have fun. One way these efforts come to life at Rose Hill is through a surprisingly robust student music scene.
The Ram's newest project, Ramped Up, aims to highlight some of the student talent at the university through an acoustic concert series in the vein of National Public Radio's Tiny Desk Concert Series. Our first concert featured Westfalia, a four-person group made up of Rose Hill juniors Joe Guzzardo, FCRH '21, Jordan Llatance, FCRH '21, Jack Lyons, FCRH '21, and Collin Melazzo, FCRH '21, and can be found on Youtube.
The series will be a monthly installment, with the dual-goal of exposing Fordham to the abundance of talent on its campuses and giving student creatives a place to showcase their work. House parties, club fundraisers and other venues in the New York metro area provide young musicians the opportunity to do similar things, such as Pizzagate at Pugsley Pizza last semester, which included performances from Reality TV, Westfalia and others.
Other methods of creative expression have meaningful spaces at Rose Hill, too. Fordham Experimental Theatre (FET) continually cultivates a thriving community of creatives housed in the Black Box Theatre in Collins Hall.
Various campus publications provide students with spaces to share and establish their voices. The Ampersand, for example, publishes a literary magazine containing student poetry, prose and artwork each semester. Fordham's journal of news, analysis, comment and review, the paper, aims to emphasize "the obvious and active role of the student writer in his or her work," according to the publication's Facebook page.
The Fordham community greatly benefits from the individuality of all of its members. Diversity of perspective, opinion and voice can add depth to the collective atmosphere and inspire conversations that push productive social change. 
Sharing your interiority with the outside world can be a nerve-wracking experience, but one that almost always proves worthwhile for everyone involved. Learn to lean into the discomfort that accompanies such vulnerability. Your potential to impact those around you positively too great to be compromised by fear. 
Similarly, a university environment presents a unique opportunity for individuals to test out the waters in a multitude of areas. As we get older, we do not entirely lose the chance to experiment with our creative processes. Ideally, we will all go on to lead exciting lives full of discoveries that continue to reshape our sense of self-expression and inform the ways we channel our artistic energies. 
However, opportunities for such exploration are not always so readily available. Full-time jobs, mature relationships and other 'adult' responsibilities can prove stressors that necessitate a healthy work-life balance. It is crucial that you learn to build a working foundation for the needed recreation that will unfailingly make your life more enjoyable while you have abundant resources to do so.
Use the variety of platforms Fordham has to offer not only to cultivate but also amplify your creative expression. Your voice is meaningful to our community, and the expression of your voice is meaningful to your own personal fulfillment. Try new things, be creatively vulnerable and make a point to enjoy doing it.
People's college years often prove to be formative, fun and just plain weird. Create something beautiful or create something hysterically horrible. Create simply because it feels good, because you can and because you have a community here willing to help make you and your creations the best they can be if you wish to tap into it.