Student-Athlete Column: Food That Fuels Me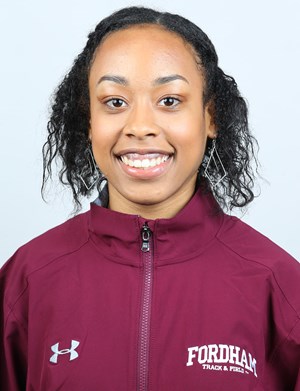 I find that it is so difficult to eat healthy in college. While there are plenty of options available, most of these options are unhealthy. When I started the new year, I wanted to change my diet so that I could feel better about my body.
As a new season of training begins, I have become more conscious of what and when I eat so that I can feel good about the direction in which my body is heading. Whether or not you have difficulty knowing which foods to eat on campus, I provide a list of some of the tasty foods that I have started to indulge in:
Eggs — Whichever omelet worker you prefer, they all know how to make some great eggs. Eggs are a great source of protein, and, because there are so many things that you can do with them, it is hard to get tired of them.
Salad — No further explanation is needed here. We all know salad is the best and healthiest option for anyone, and it is great that here on campus we can make salads to our liking. Vegetables contain fiber, vitamins and minerals that are good for the body. Enough said.
Bananas (or any other fruit, but mostly bananas) — Every time you go into the cafeteria and realize that there are no more bananas in there, it is because the track team took all of them. Bananas are a great source of potassium, and I eat them because they prevent me from getting cramps in my legs. As a quick source of fuel, bananas are an easy snack to eat right after practice or at any time in the day.
Spinach — Spinach is another great food that can be used in so many different ways. I find that it's so easy to eat in eggs or in a salad, if you don't like spinach on its own. When I am home, I always enjoy cooked spinach as a side dish for my dinner.
Peanut Butter — I saved the best for last with this one. A superfood that is a great love of mine, peanut butter, is a great source of protein. Too much of it can be harmful, but it is a food that can help with weight loss.
These are only a few of the foods that I have consciously made an effort to consume more of as I try to find foods that will help me manage my health. Healthy foods such as these can fuel an active life.