Costumes Do Not Give Consent
Sexual assault can happen regardless of what the victim is wearing, and victims of sexual assault are not to blame because of how they dress.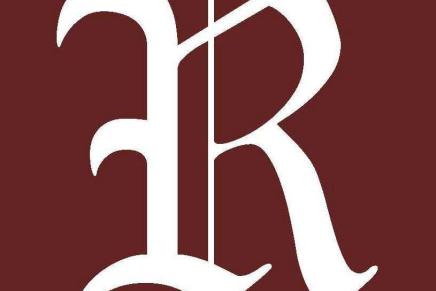 Editor's Note: This article contains mention of sexual assault culture.
Halloween is a time to become someone you are not: an explorer, a mermaid, a wizard, a bat.
It is okay — even encouraged — during this time to put on a mask and abandon your usual self, but it is never okay to leave your morals behind, too. 
This Halloween, the Ram wants to formally remind everyone in the Fordham community that costumes do not equate to consent, that we must continually check our implicit biases and that the threat of sexual harassment requires our constant vigilance.
People intentionally dress in ways that command attention on Halloween. This practice is part of the fun, but it is also, unfortunately, where much of the problem manifests itself.
The way we dress, particularly for women, has long been seen as a sign of sexual promiscuity. Many people assume that because a woman dresses a certain way, she is open to, asking for or even seeking out sexual advances. These types of assumptions lead to extremely harmful behavior and even more harmful assumptions about victims' role in sexual assault.
Abuse is more often about power, not sexual attraction.
It is not wrong to appreciate the attractiveness of someone. It is wrong to assume this attractiveness is displayed primarily for your gaze, implies any sexual interest or warrants continued solicitation, even if such advances have already been rejected.
We must all attempt to continually reorient our implicit biases that tell us provocative clothing has a role in sexual harassment. Sexual assault can happen regardless of what the victim is wearing, and victims of sexual assault are not to blame because of how they dress.
People do not inherently consent to anything by wearing a costume they feel good in.
These reminders should resonate all year round, but they become particularly important as we near this upcoming holiday.
Students are at an increased risk of sexual assault during the first few months of their first and second semesters of college, and more than 50% of college sexual assaults occur in either August, September, October or November, according to the Rape, Abuse & Incest National Network (RAINN).
Approximately eight out of 10 sexual assaults are committed by someone known to the victim, says RAINN. 
People fend off unwarranted sexual solicitations regularly, and during Halloween, these advances can be heightened. Similarly, eccentric costumes offer unique opportunities for individuals to joke around with their peers in ways that can toe the line between harmlessly annoying and needlessly antagonizing.
Harassment can exist in various forms. Stop Street Harassment defines sexual harassment as catcalls, sexually explicit comments, sexist remarks, homophobic slurs, groping, leering, stalking, flashing and assault, but it is important to respect others' space and agency in ways that go beyond this list, too. 
Though the Office for Public Safety has not been able to recognize any discernible pattern of sexual assault reports around Halloween over the past few years – according to Associate Vice President for Public Safety John Carroll — a lack of reporting does not mean such instances do not occur.
Nearly 80% of rapes and sexual assaults go unreported, according to the U.S. Department of Justice, for reasons varying from shame to fear of retaliation to a lack of trust in the ability of any authority to help.
Carroll notes, however, that the university does recognize an increase in alcohol-related events during this time, including an uptick in assistance the office gives to students in terms of transportation to surrounding hospitals. There is also a noticeable increase in street activity in and around campus grounds. 
Public Safety assigns resources off-campus, such as a designated supervisor who patrols the Belmont Community, and directs additional resources when conditions merit, Carroll says. Similarly, the NYPD deploys extra resources to the area on Halloween as needed.
Fordham does what it can to protect the community on Halloween, and student groups try to raise awareness, as well. 
Women's Empowerment recently held a "Speakout" in Rodrigue's Coffee House to provide a safe space for survivors of sexual assault, and the United Student Government Committee on Sexual Misconduct hosted its Week of Action for the fall semester this past week.
It is important for students to recognize certain trends to ensure their safety during this time and others. At least 50% of student sexual assaults involve alcohol, and approximately 90% of rapes perpetrated by an acquaintance do, as well, according to alcohol.org. 
Check-in with and check your friends this holiday. Look out for each other and hold one another accountable. Rock your costumes, but understand that even if you dressed as a literal rock, there is potential for a dangerous situation to occur.
Be someone you are not this Halloween, but make sure this person is still one you can be proud of and one you make conscious choices to take care of.