Student-Athlete Column: The NCAA Changed the Rules for Compensation, But What Does that Mean for Me?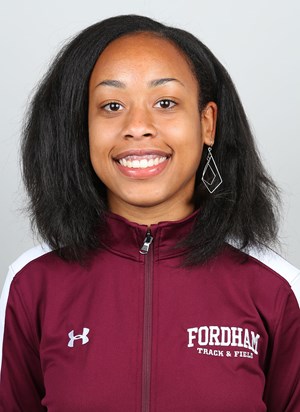 Is money really the root of all problems? 
Recently, the NCAA announced a rule that allows amateur athletes to be compensated for representing their school. Student athletes across the nation could not be more confused.
There are a lot of things that need to happen in order to determine who will benefit from this new rule. How, who, and when are just three of the questions that need to be answered as the NCAA goes forward with their decision. The full effects will not be felt until 2021, and at that point, it will only be a small portion of athletes who will benefit.
But, what would happen if it were me? What would happen if Fordham student athletes were financially compensated for their performance? 
I'm telling you right now, they would not know how to act.
I think about how that will change me and my peers. 
In terms of my own performance, I think that I would work harder than I do now and run myself to the ground. I would be more motivated to earn money. I would feel like I'm never doing enough.
In California, the larger schools use the image of big athletes so much that they make millions of dollars off of them and their talent. Comparatively, I am not in the same boat. My name is not as big as Zion Williamson, and I'm definitely not as good as any of those USC runners. 
I asked some of my fellow teammates what they would do if they were compensated financially for their competition, and the responses I got were slightly different from mine. 
"I would train harder, but I would be more nervous," says Jade Dyer-Kennedy, FCRH '22. "More would be at stake."
"I feel like it would add a lot of pressure," says Kat Kelly, FCRH '21. A top athlete in Fordham's sprint program, Kelly says, "It would start to feel like a career."
"It's not an amateur sport anymore," says Mary Kate Caucci FCRH '20. "I think it's fair for your own image to used, but at the same time, you don't want extra perks."
My competitive teammates have different views about how compensation would change their athletic experience, but a girl can dream right?