Raiders Sign Dylan Mabin to Reserve/Futures Contract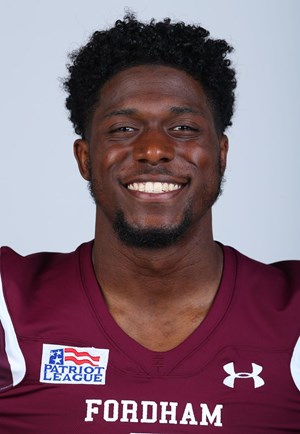 The soon-to-be Las Vegas Raiders are bringing back a familiar face.
The team has inked defensive back Dylan Mabin to a reserve/futures contract following the season's end. Mabin played at Fordham from 2015 to 2018 and earned back-to-back, all-Patriot League, first-team selections in his final two Fordham seasons. Mabin also played on the 2015 squad that won the Patriot League and participated in the NCAA Tournament.
Mabin went undrafted after his senior season at Fordham and signed with the Raiders shortly after the 2019 NFL Draft. Mabin competed with the team in the preseason but was beaten out by other defensive backs for a spot on the 53-man roster. Mabin will now get a second chance to crack an NFL roster, and he'll be part of the team's foray into Las Vegas this coming season.
The former Ram had an illustrious career in maroon and white. In addition to his aforementioned accolades, Mabin played in 42 games over the course of his four years in the Bronx and recorded 149 total tackles. He was also active in special teams, serving as a lead kick returner his final two years with the Rams. Mabin was a stabilizing presence for the team through three head coaches — Joe Moorhead, Andrew Breiner, Joe Conlin — in four years.
Now, he'll get a second chance in the NFL and will try to become the latest Ram to join the professional ranks.