Kobe: Great in Game, Great in Humanity
Kobe's film portrays his life as a personification of the American Dream.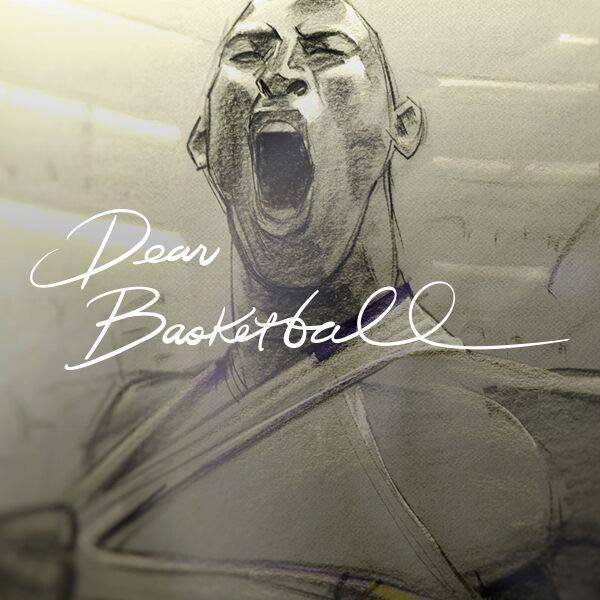 It is difficult to say what Kobe Bryant's legacy will become. Out of high school, Kobe exploded like a supernova into the cosmic theatre of the National Basketball Association.
Beginning the century with Shaquille O'Neal by his side, Kobe led the Lakers to three straight championships to begin the century. A decade later, without Shaq by his side, he brought Los Angeles two more titles in a row. He was also a two-time Olympic gold medalist. He retired after the 2015-16 season, and in his final game, he put up 60 points. He wore 8 and 24, and the Lakers have retired both numbers.
We have become desensitized to the words "legend" and "icon," but if anybody was either, it was Kobe. When he first arrived in the public eye, his name was a peculiar proper noun, but in the span of two decades, the word Kobe took on the status of an improper noun. It was not somebody's name. It was just a word, an idea that existed in the universe. It was a word synonymous with his sport, his style, his spirit and his mentality. It is a chant involuntarily said by millions who imitate his three pointers.
He was an author, a philanthropist, multilingual, a favorite on the late night talk show circuit and perhaps the nation's foremost public ambassador for professional women's basketball and even women's soccer. Above all, Kobe was a husband and a father. He had publicly said that his daughter Gianna, who also tragically left us in the horrific helicopter crash, was to be the basketball player in the family to carry on his legacy.
Some have called for all 30 NBA squads to retire number 24 for him. Others have suggested that he become the new model for the NBA logo.
He was also an Academy Award-winning filmmaker, which brings me to "Dear Basketball."
Upon announcing in November 2015 that he would retire, Bryant wrote a letter that was published in The Players' Tribune called "Dear Basketball." The letter was not only Kobe coming to terms with the fact that his playing days were coming to an end, but it was also his joyful and spiritual psalm of devotion to the sport he had given his entire life to. In the letter, Kobe recounts his earliest memories of the game, from rolling up socks to shoot into a hoop, to when blood, sweat and tears brought him from his childhood home of Philadelphia to the Los Angeles Lakers.
A couple of years later, Kobe collaborated with director Glen Keane to turn his emotional letter into a short film, also titled "Dear Basketball." The film debuted on Apr. 23, 2017 at the Tribeca Film Festival and was even played on the screen at Los Angeles' Staples Center to begin the ceremony of Kobe's double-number retirement. At the 90th Academy Awards, Kobe and Keane accepted the award for Best Animated Short Film for their work. Kobe is the first professional athlete to receive an Oscar.
You can find the whole thing on YouTube. It's more than a love letter from one person to their particular sport: it's the story of romance, fixation and child-like fascination.
Kobe's letter looks upon the dream which was his life and is told with the energy and the spirit of the young boy who became enthralled by the sport of basketball. It is a work that can stand on its own as thoughtful prose. It encompasses the very determination, wit and relentless sense of wonder that made Kobe so beloved in the first place.
He is not just some athlete. He is a role model of how hard work and passion can lead you beyond your wildest dreams to make this world a better place. Kobe's film portrays his life as a personification of the American Dream.
There was no filmmaker better to direct Kobe's life story than Keane. Keane is a veteran of Walt Disney Animation, having worked for them as a character animator on films like "The Little Mermaid." Keane gives the film a flowy, playful, watercolor-like scheme with each frame, illuminating Kobe's ageless wonder in the way it truly deserves.
And to put a soundtrack to "Dear Basketball," there is only one composer who is not only of Kobe's degree of greatness, but can also compose music of childlike wonder: John Williams. Williams wrote the music to "Star Wars" and "E.T.," and that is just the top of his resume. In fact, upon his return from injury in 2014, Kobe chose Williams' "Imperial March" to enter the court.
With these three at the helm of the project, "Dear Basketball" is able to breathe new life into a career and life story that has inspired millions and will only continue to do so.
The work, along with most everything Kobe ever did, stood as a testament to the power of perseverance, the willingness to work harder than anybody else, even when it seems unnecessary and an undying spirit in the face of anything and everything. That is what Kobe stood for, and with works like this short film to show for it, his message will live on.