Student-Athlete Column: How We Look at Athletes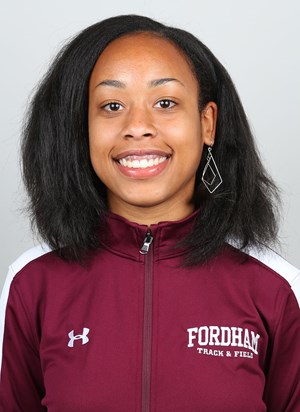 I pay a lot of attention to professional athletics. Maybe it's because it's the culture that we live in, maybe it's because it's how we bond in my house or maybe it's because I'm an athlete myself, but I would say that professional athletics get my heart racing just as quickly as my own races do. Professional athletes show off their talent every day in a way that never disappoints, even if they don't get the result that they hope for.
The whole world was shocked by the sudden death of Kobe Bryant, an athlete who changed the world with his performance on the court and showed how hard work can change the trajectory of your life.
Many people looked up to Kobe, not just because he was a good basketball player, but because of his legendary work ethic. He showed athletes all around the world that talent, diligence and perseverance can make the impossible possible.
There are many athletes now who say that Kobe was their inspiration for working hard in their sport. Lakers player Kyle Kuzma recently said in an Instagram post, "I grew up trying to be like you." Kuzma and other players modeled their practice style after Kobe's, hoping to be great just as he was. Kobe wanted to be something great, and he did that with a dedication to his craft that few could match.
I remember watching Usain Bolt run. Since I am Jamaican, my mother made sure that I watched him and the rest of the Jamaican athletes dominate in the 2012 Olympics.
During this time, there were a lot of advertisements on what Bolt would eat before he ran, and McDonald's ran a commercial saying that Bolt would eat an enormous amount of Chicken McNuggets before a competition. I never believed it, but my brother did, so he would always say that, in addition to training, he needed to eat McDonald's so he could beat Bolt and become the world's next fastest man.
My brother believed that he needed to model his eating habits just like Bolt's so that he could become just like him. His idolization of Bolt was understandable and welcomed in a house that celebrated every Jamaican win.
In the same way, Kuzma's idolization of Kobe is welcomed, as he was a man who had many successes in his field, a feat that most of us can only dream of achieving. He won two Olympic gold medals, five NBA Championship Rings and an MVP award, just to name a few. Kobe did not disappoint. Neither did Bolt: eight Olympic gold medals, eleven World Championships, two world records and countless chicken nuggets.
During Black History Month, there are many black athletes that we can look up to who have shaped the way athletes have upped their game. Kobe and Bolt are just two names that have found ways to influence sports forever.