Tuition Refund Would Send Needed Message
Attending Fordham classes now looks quite different than it did two weeks ago. Amid concern regarding the coronavirus, and in light of new regulations on social gatherings to slow the pandemic's spread, Fordham has decided to cancel all in-person classes for the rest of the semester. Instead of opening a door and finding a seat amongst a sea of lively undergrads, students now prepare for class by opening a laptop; animated side discussions that once characterized pre-lecture moments have been replaced by a cacophony of "can you hear me" and "please turn your mics off."
There is no doubt that this method of education lacks some of the fundamental features of a productive learning environment. Accountability, collaboration and the illustration of concepts are all much harder on a virtual platform. This decline in the quality of our education has catalyzed demands for partial or full tuition reimbursements. As of March 23 at 9 p.m., 2,194 people had signed a petition urging Fordham to complete these reimbursements, citing fears "that the new model of education will not be consistent with the costly tuition payments that were made in January of 2020." Fordham states on its website that it is "committed to providing an environment where all students can complete their coursework" and will not change the current policies regarding tuition refunds. The university is currently working through the policies concerning room and board payments. 
While I agree predominantly with many of the claims laid out in the petition — a partial  tuition refund is warranted — the conversation also necessitates empathy and nuance. It is easy during this time for our frustrations and disappointments about the could-have-beens of a missed semester to cloud judgment. Firstly, all of our professors should continue to earn their standard salaries. The switch to online classes, especially in such a short time span and amid personal stresses, has been equally difficult for them. While there may be an inherent reduction in the caliber of an online class, all of my teachers have gone to great lengths to keep their instruction engaging and worthwhile. These online classes are taken for credit, and students who complete the university's requirements will still graduate with an esteemed degree. Likewise, Fordham should continue to pay both staff members whose work is ongoing and those instructed to stay home. These individuals are dedicated members of the community and deserve Fordham's commitment to their wellbeing. For these reasons, a full tuition refund does not make sense. In essence, the grievances that have prompted reimbursement demands should not hinder our appreciation of the current health emergency and those trying to sustain normalcy despite it. Fordham is not responsible for the outbreak of a pandemic, and unfortunately, no amount of money can buy back the missed moments or spark the unrealized relationships.
That being said, learning remotely means that access to many on-campus resources is inhibited. At home, students are unable to attend career fairs, seek in-person internship guidance or study in the library. These resources are not extracurricular enhancements but rather necessary aspects of comprehensive education. College is about enriching one's mind and taking pleasure in the acquisition of knowledge. It is also about networking and finding a job to sustain oneself post-graduation. This decrease in the value of career guidance will undoubtedly make the job search more difficult. A partial tuition reimbursement would reflect Fordham's acknowledgment of the decline in the quality of education it is currently capable of providing and potentially help students access other resources to fill this gap.
As of March 22, the university has limited its on-campus workforce to only essential personnel and closed many buildings and eateries. These closings, along with the cancellation of student events such as Spring Weekend, make new funds available. Buildings no longer require the same level of heating, cooling or electricity. Likewise, Fordham will not have to set up the tents or feed students during Spring Weekend events. It seems that this decrease in spending along with the university's multi-million dollar endowment would make a small tuition refund possible. Since the coronavirus crisis began, the number of Americans struggling financially has skyrocketed. The U.S. unemployment rate may hit 30%, meaning almost a third of the workforce will lack an income. A tuition reimbursement, however small, will send a message to families that the university recognizes the difficult times ahead and is dedicated to ensuring the safety and health of students and their families; it is not so much about the money as it is about the expression of assurance and compassion.
Rachel Gow, FCRH '22, is a journalism major from Worcester, Mass.
Author(s)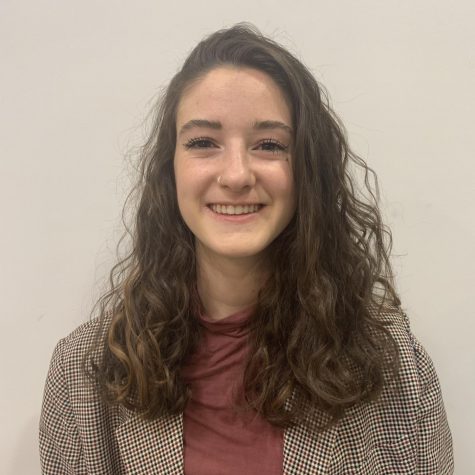 Rachel Gow, Editor in Chief
Editor in Chief for Volume 103

Culture Editor for Volume 101, Volume 102.

Rachel Gow is a junior at Fordham College at Rose Hill, majoring in Journalism...