Change Is Happening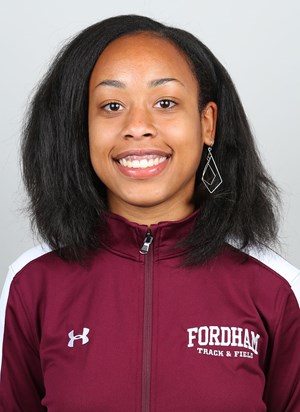 It's no secret that Fordham is a predominantly white institution. 
As we have seen the heartbreaking deaths of Black men in the streets, we know that we have to take action. It has been encouraging to see Fordham students stand with their surrounding community and take action by doing whatever they can to help.
A lot of steps need to be taken within our own institution in order to bring about more diversity to the campus grounds, and I'm not just talking about within Fordham Athletics. I can count on one hand how many Black women are on my 80+ person track team, and I see this as a problem. 
My coaches throughout the department are doing what they can to bring about change, and it makes me so proud to see people coming together and doing what they can. However, we have to do more. 
Fordham is an institution that aims to provide a Jesuit education, and we should be educating those in our own surrounding communities as well. I think that it is important to help build and celebrate the Bronx instead of just existing in a space and taking advantage of it. 
Being a part of this institution has shown me that, because I have been given the privilege of a space to educate myself, I should do what I can to help those in need. These past few months have made me realize that I have not been doing enough to help out my community. It's saddening to see how communities have been systemically hurt by forces that have been built against them, and we are just now recognizing that there is a problem.
I hope that this continued push toward action will continue for generations to come. We can't just stop here, and even though it feels like there is a lot to do, if we keep pushing toward a direction of healing, it will happen.