Student Examines Behavior of Supreme Court Justices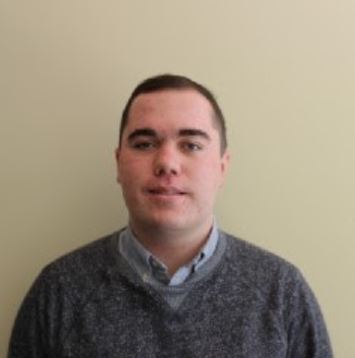 With the recent death of Supreme Court Justice Ruth Bader Ginsburg and the nomination of Amy Coney Barrett to fill the seat, the Supreme Court has been an important topic the last few weeks. Andrew Millman, FCRH '21, spent a summer researching the behavior of Supreme Court justices. Millman was inspired by professor of political science Robert Hume's course on judicial politics and CNN Supreme Court reporter Joan Biskupic's biography of John Roberts. Millman said he hoped his research would lead him to understand the circumstances that would compel a justice to deviate from their standard judicial behavior. 
"[I] hoped to find a reason for why justices rule the way they do and sometimes not how you'd typically expect them to," said Millman. 
In order to accomplish his research, Millman spent a lot of his time digging through archives. Before the COVID-19pandemic began, Millman and his advisor, Hume, met in person as part of the research process. As in-person meetings became more difficult, Millman shifted towards remote research . 
Sifting through the archives, Millman said he hoped to find the answer to his question: Could the facets of the social behavior of a single justice in relation to their peers be explained through a study of a justice's written pieces? Millman read through archives of justices' opinion pieces and joining patterns in search of the answer.
"I don't think my project completely answers that," said Millman. 
Instead, what Millman found was the relationship between a justice's personal life experiences and their decisions during their tenure on the Supreme Court. Specifically, Millman points to John Roberts, current chief justice of the United States Supreme Court since 2005, and Neil Gorsuch, a current associate justice. 
Millman also discussed the difference between the modern Supreme Court and the court in the past few decades. There is no longer a prevalent standard behavior for associate justices on the court. Instead, modern justices' behaviors are harder to predict, with their behavior heavily depending on the issues presented before the court, he said. 
Millman said having been able to work on research like this is super helpful. After graduation, Millman said he plans to either go to law school or jump right into the field of journalism. 
"An ultimate career goal of mine would be to cover the Supreme Court, so this project has been super helpful in that regard," Millman said. 
The opportunity to spend the summer researching through one of Fordham University's summer research grants helped Millman expose himself to research in a way that would otherwise be difficult to achieve. In spending several months to "really dig deep" and understand better how the Supreme Court functions, Millman said he has a better grasp on his future.