Senior Researches Women in the Palestinian Intifadas
Kelsie Greene, FCRH '21, spent the fall 2019 semester studying abroad in Jordan with a full-immersion Arabic program. The program allowed her to directly study the refugee crisis in the Middle East and observe its immediate impact on the environment around her.
Double majoring in political science and women's gender and sexuality studies (with a minor in Arabic), Greene looked to the Middle East and North Africa — known as MENA — region to help her understand the connections between gender studies and international affairs. 
"I think that women are crucial agents in revolutionary movements, conflict resolution, peace building and development, and I was interested in understanding the representation of women when they take on roles outside of mainstream conceptions of femininity," Greene said. 
Greene began her research project early in the summer of 2020, titled "Gendered Media Framing of Participants in Political Violence: the Case of Women in Palestinian Intifadas." This project allowed Greene to specifically analyze the ways that gender is posited in media in the case of political violence carried out by women. This violence, Greene said, is often portrayed as characteristically unfeminine. 
Greene studied 100 articles from newspapers like Al Jazeera, The New York Times and The Guardian published during the two Palestinian Intifadas (the first between 1987 and 1993 and the second running between 2000 and 2005) to investigate the reinforcement of gender roles and exploited gender representation of women in both Western and Arab media. 
Green broke down the research for the project into three chunks that ended up taking about a month each. After doing background research in June, Greene engaged in article analysis throughout July. Her project, taking the form of a paper, was written and completed by the end of August. Greene faced challenges throughout the process, but they may not be what most expect. 
"Truthfully, my greatest challenge in the research project wasn't the COVID-19 situation, but my lack of confidence in my ability to conduct an independent research project," Greene said. "This is something I have observed among other young women pursuing research, a tendency to be overwhelmed by imposter syndrome." 
Greene concluded in her paper that international media employs similar gender stereotypes to represent female Palestinians as agents of violence. Ultimately, this only serves to diminish their political agency. Greene also attributes the Western media's racialization of Arab women as a reason for the inconsistency of interpretation of female violence across media sources. 
The results of Greene's research can be applied to understand a variety of different issues. Elements like the bending and usage of established gender norms and frames to the general female agents of political violence can all be explored through the products of Greene's project. 
Greene said her project allowed her to conduct exhaustive research and analysis on a subject she is passionate about.
"Gendered Media Framing of Participants in Political Violence" was chosen to be presented at the now-postponed National Women's Studies Association's fall 2020 conference. Until then, Greene said she plans on continuing her research in gender studies and experiences abroad through International Affairs and Global Studies. 
"In graduate school and in my future career I am interested in pursuing public policy making that addresses gendered issues which result from forced displacement and migration of people, lives and cultures," said Greene.
Author(s)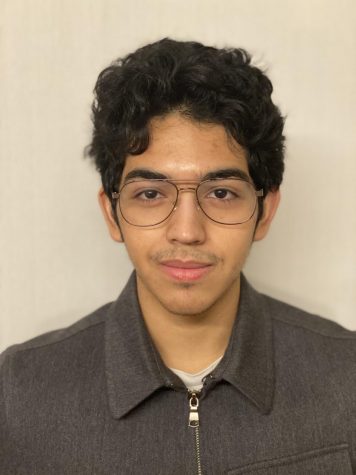 Sebastian Diaz, Assistant News Editor
Sebastian Diaz is a freshman at Fordham College at Rose Hill who is working towards a double major in journalism and either political science or film &...