Student-Athlete Column: Culture in Crisis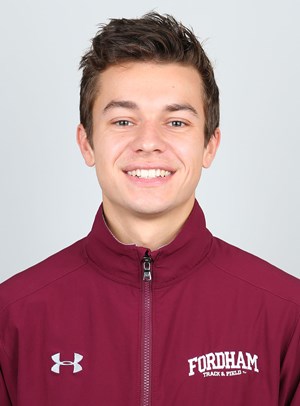 This year almost everything has been out of control. Every plan can go up in smoke at any moment. The smallest exposure to COVID-19 can sideline you for at least two weeks. 
The Fordham track team has been doing the best it can to keep things under control, but even with everyone's best efforts, there is a level of uncertainty that is going to hang around until the pandemic is over. Will we be able to race at all this year? Will our training be good enough to compete if we do? 
There is one thing that I think can still be controlled, and that is the culture surrounding the team. That means making sure that people are doing the right thing, forming the right habits and setting themselves up for success in the future because the present is so unclear. It also means making sure that people are happy, comfortable and coming to practice for the right reasons.
Culture is strange because there is nothing that any individual can do to change it. It revolves around the group's collective thinking and decision making. As long as the majority of people are doing the right thing, the team will continue to thrive.
However, for me there is no long-term future. As a senior, this is my last semester with the team. After three years of showing up, this is not how I expected it to end. It would be pretty easy to hang up the shoes and call it quits. After committing to something for this long, though, I just can't do it.
Training this year has been a struggle, COVID-19 restrictions aside. I spent months at a time running by myself every day. Even worse, injuries continued to pop up. Nothing serious enough to stop me for months at a time, but enough to impact my training and get on my nerves. 
The reason that I persevere, in my opinion, is because of the culture that I came into and the need to preserve that for the future. My entire college experience has been built around the same schedule and habits. This culture has shaped who I am as a person.
The greatest contribution I can make to the team now, even if I never race again, is to do my part to keep the culture intact. So, even with all of the uncertainty surrounding the rest of this year, I will keep coming to practice, keep trying to make good habits and stay optimistic for the future.