Intervention Needed in Haiti
Cory Bork, Graphics/Illustrations
February 17, 2021
Imagine if schools around New York City were shutting down not due to rising cases of COVID-19, but instead to protect students and teachers from being kidnapped for ransom. Imagine being afraid to leave your home to buy groceries or take Metro-North not because of the ongoing pandemic, but because you'd be risking being kidnapped by a gang. This is reality in Haiti.
Haiti's president, Jovenel Moïse, has refused to step down, arguing that "an interim government occupied the first year of his five-year term." At the base, this is the reasoning behind why he is breaching the constitution and refusing to step down. But upon further investigation, his refusal to step down is for one reason — power.
President Moïse suspended "two-thirds of the Senate, the entire lower Chamber of Deputies and every mayor throughout the country." Haiti is now left with only 11 elected officials for its 11 million people while Moise has refused to hold elections the past four years. It is clear that Mr. Moïse wants to be a dictator with complete and total power. 
In the coming months, President Moïse "is seeking to expand his presidential powers" by changing the country's constitution. "A referendum on the new constitution is set for April," Maria Abi-Habib told the New York Times, adding that the opposition "fears the vote will not be free or fair and will only embolden his budding authoritarian tendencies." President Moïse denies these allegations.
Solely looking at these facts and circumstances, it is clear Moïse is not refusing to step down because an interim government occupied the first year of his presidency, but because he believes he can gain complete control over Haiti, which is the most vulnerable it has been in decades.  
The country wants President Moïse out. "Things have gotten more and more difficult since the arrival of Jovenal Moïse," said Marvens Pierce, a 28-year-old craftsman in Haiti. "I can easily go two weeks without being able to sell my stuff." Pierce said that he had to ask his neighbor to borrow soap to bathe the morning of his interview. Citizens who once were able to "listen to music with their neighbors on the street, play dominoes, go to the beach and commiserate with friends and neighbors about their economic despair" now fear being abducted, disabling them from engaging in daily activities.
The United States government weighed in on the situation. Ned Price, a State Department spokesman, supported Moïse's argument to extend his term for an extra year, saying that only then "a new elected president should succeed President Moïse." Price added a warning to Moïse as well, saying, "The Haitian people deserve the opportunity to elect their leaders and restore Haiti's democratic institutions." However, with a majority of the government currently suspended at the order of Moïse, a simple transition back to democracy seems unlikely. 
The situation in Haiti has escalated into dangerous territory. Moïse is refusing to step down in pursuit of complete power, and by suspending every mayor throughout the country and the majority of the Senate, it does not seem like his path to power will be halted. Other countries, especially the United States, must intervene before the situation surpasses a point of no return. Ned Price's warning was completely empty; Moïse is hoping to construct an election where he will surely win. The upcoming democratic election is anything but democratic. For Haiti to have any gleam of hope in the coming year, it must receive the help of other countries not through empty warnings, but through actions.
Cory Bork, FCRH '23, is a communications and culture major from Robbinsville, N.J.
Author(s)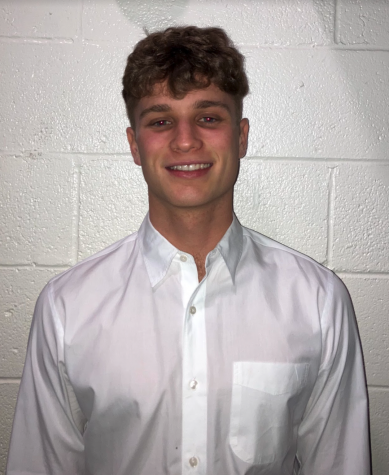 Cory Bork, Graphics and Illustration
Cory Bork is a sophomore at Fordham College at Rose Hill, majoring in communication and culture. He began writing articles for the Ram this past fall semester...