Student Athlete Column: Responding to the Two-Week Pause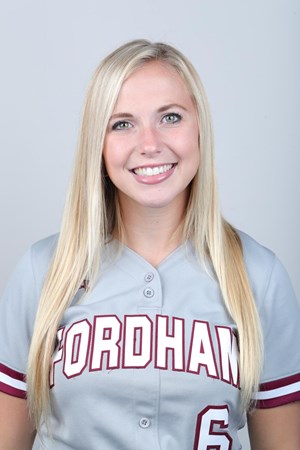 "They need to get a grip on reality b4 i sp!t on them no one gives a f—- about ur bouncing balls" an account with the username @ReadyR5 tweeted in response to the closure of Fordham athletics for two weeks. The user followed up with another comment about how the student athletes, specifically the women's basketball team, "smell like hot sewage water." 
After Fordham's Rose Hill campus reached over 100 COVID-19 cases, the institution shut down in-person instruction, athletic events and facility usage for two weeks as per New York state guidelines. The spike in cases presents challenges and risks for all members of the community, not just the sports teams. However, the backlash athletes received online for expressing their frustrations and desires to finish their seasons, in my opinion, was completely unfair and unwarranted. 
The aforementioned tweet was just one of many messages spewed across social media admonishing Fordham's student athletes for allegedly being the sole demographic responsible for the surge of the disease across campus. There's even a Facebook group of Fordham parents spreading rumors that the 'Fordham Football team' accounts for over 100 of the confirmed cases. There are 90 guys on their roster. Three of them have ever tested positive. 
As of Feb. 16, there are 141 positive cases at Fordham Rose Hill's Campus. There are around 700 athletes at Fordham across 18 mens and women's sports teams. 18 total of those student athletes have recorded positive tests. Only four teams had positive cases this spring, one of which only had a coach test positive — not a player. Teams get tested every week, those in season even more frequently. We have strict restrictions about where we can go or who we can see. If we test positive or come into contact tracing protocol, not only do we have to quarantine in isolation for the allotted period of time, but our teammates do as well and our seasons are suspended temporarily—or in some cases—permanently.
Now, I'm not saying student-athletes are perfect. I'm not saying that our situation is worse than someone interested in theatre or spoken word or robotics. I just see these spectulatory comments as a product of a longstanding and ignorant perception of student athletes. It's the 'shut up and dribble' stereotype. It's the narrative of athletes as underdeveloped, immature and reckless. And I'm sick of it. We are humans too. We are also dealing with the trauma and repercussions of living amid a global pandemic. It's not easy for anyone to have their passions taken away, regardless of what that passion may be. 
Kaitlyn Downey, one of the Fordham Women's Basketball team captains, posted a petition on change.org asking for support and permission from Rev. Joseph M. McShane, S.J., president of the university, and the rest of Fordham's administration to allow them to play out the remainder of the season on the road. Its explanations and demands are thoughtfully written. They demonstrate an understanding of the severity of the situation, including a list of claims backing their cause and make their requests respectfully and without ill-intent. Their team has produced zero positives out of 1,400 tests and is just a week and a half away from reaching their conference tournament. They are not asking to pause testing. They are not asking to play in an area full of fans, they are not asking to go mask-less; they are just asking for a chance. 
We as a society are constantly adapting to the challenges associated with this disease—finding new ways to operate and re-invent normalcy. Restaurants switched to outdoor dining; classrooms went virtual, other businesses remodeled themselves to meet unprecedented health and safety protocols. If athletics can find a way to continue safely, I say: let them play.