Ed Kull Named Fordham's Official Director of Athletics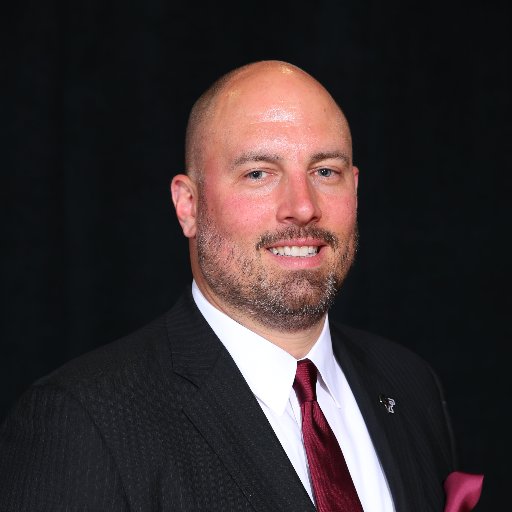 WFUV's Emmanuel Berbari reported this morning, followed by a department press release, that Ed Kull has been named the permanent Director of Athletics at Fordham University, effective immediately.
Promoted to Interim Athletic Director this past April following the retirement of Dave Roach, Kull has been given the title permanently. Specifically, Kull will oversee an organization of 22 varsity teams and over 500 coaches and student-athletes as he reports to Rev. Joseph M. McShane, S.J., president of the university.
In a statement to Fordham Athletics, Kull said the following, "I am humbled to be a part of a university with a renowned competitive tradition and a passionate and loyal alumni and fan base. As you can imagine, the past ten months have been both inspiring and challenging and I'm thrilled to continue the work we have already started. I am honored to be chosen to carry on the Fordham athletic tradition of excellence."
Corroborating those words was McShane, who said, "In Ed Kull we see this commitment to excellence, the care and well-being of our student athletes and the ease with which he connects with all areas of the University community. I believe Ed is exactly the right person to lead Fordham athletics at this moment."
It comes at a time where Fordham is in need of a new men's basketball head coach, with a nationwide search announced that will be led by Kull. Alongside him will be a search committee consisting of members of the Fordham Board of Trustees and those from other facets of the University. Co-chairing the committee with Kull will be John Lumelleau, FCRH '74, previous president and CEO of Lockton Companies, the world's largest independent insurance firm.
Other members include Darryl Brown, Roger Milici, Dr. Patricio Menses and Darlene Luccio Jordan, who will also lead efforts to garner financial support to bolster the Fordham Men's Basketball program that Kull is looking to restore to national prominence.
Looking back at his first months in the role, Kull has attempted to fight the challenges of both the pandemic and social justice. As a result, efforts have been focused on the mental health of student athletes, along with creating a more equitable and sustainable department moving forward. 
In addition, Kull has incorporated his dense history in marketing and leadership into his time at Fordham which began in 2017, leading fundraising efforts as he did at St. John's University and in numerous corporate ventures. 
Now, Kull looks to continue this process and build off the groundwork laid these past few months, and well before it. That journey begins today.