Women's Tennis Battles Uncertainty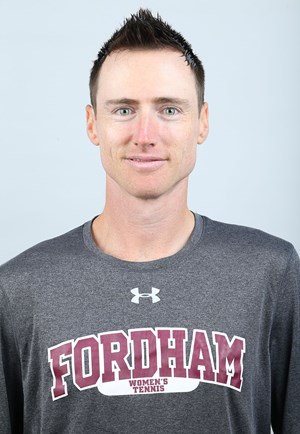 After a year of waiting, the women's tennis team was set and ready to take on the new season. Peter Banas, the current head coach of the team, said, "Of course we are very excited since it has been a while since we have been able to compete or even practice." 
On Feb. 1, the team was able to practice for the first time since we were all sent home during the spring 2020 semester. As for their current schedule, Banas is unsure if the team will even be able to participate in all of its games due to other schools having issues with athletes dropping out as a precautionary measure against the virus. 
This has also affected the current team, with three players dropping out due to the virus, leaving Banas with only seven athletes when six are needed for a match. 
Although he is looking forward to the team's first match, Banas is taking a precautionary viewpoint with the upcoming schedule because "we are going to compete without any preparation." There have been numerous attempts to get more matches on the schedule, but all of them have fallen through due to COVID-19. 
This year, Banas is the interim head coach, since head coach Bette-Ann Speliotis Liguori opted out for personal reasons. Banas is looking forward to an upcoming season that will be like no other. He is looking to improve from last season where the team went 4-7. Banas explained that even though the record looked bad, most of the games were against Ivy League schools that, according to Banas, are in the top 25 in the country. 
"If you look at our opponents in the A-10 conference, we were the number 1 or 2 seed," Banas said. When asked about this season, Banas said that Fordham is tied for the second seed, with the Virginia Commonwealth University slightly ahead on paper. Banas expects that Fordham will be in a battle for the second seed against Davidson College. 
The top four teams in the A-10 conference will enter the championship in a semifinal playoff bracket. The first and fourth seeds will face each other while the second and third go against each other, so it will be crucial for Fordham to get that second seed.
With only seven players available to pick from, ensuring the overall fitness and morale of the team will be paramount. One of the captains is fifth year student Arina Taluyenko who is excited for a final season with the team. When speaking about what she did over the year break, she said that she "had a chance to practice outdoors and play tennis as well, as it is a non-contact sport. However, right now, it is harder to organize practices, so I do the majority of fitness exercises at home."
When asked about her personal goals, she said that she is aiming for a second A-10 First Singles Team award and to lead the team to win the A-10 Conference. 
As for her role as captain and how she can help the team improve their record from last year and keep morale up during this unique season, she said, "We all need support during these challenging times, so we try to hold each other and cheer up whenever we can."
As of right now, Fordham's first match will be against Davidson on March 20 followed by another match against Saint Joseph's University the next day. However, due to the uptick in current COVID-19 cases, all in-person events, including practices, were suspended for two weeks. This leaves the team in a vulnerable position with very little time to prepare before its season opener. However, Fordham should be able to surpass this roadblock and prove why it can win the conference.