Trump's Second Impeachment Trial Highlights Democracy's Deepest Divisions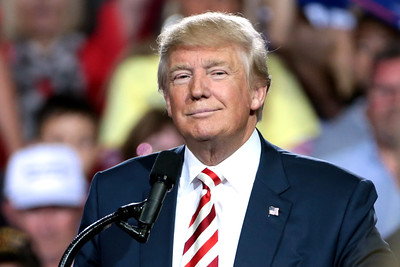 With President Biden's promise of national unity, deadly division followed in the wake of the Capitol riots and Trump's role in the attack. This prompted a historic second impeachment for Trump, making him the first president to be impeached twice. However, particularly historic is the fact that even when democracy was at stake, party lines were still sharply drawn.
The trial's purpose extended beyond punishing the moral failure of President Trump, aiming to set a precedent that America is a land of laws that is intolerable to the actions perpetrated on that day and that democracy ought to be revered, not raided. After such a rage-filled raid at the discretion of Trump's inflammatory rhetoric, the second impeachment trial should not be a Democratic or Republican effort but a national priority. No debates should be held on the grounds of whether or not such a trial should be justifiable, as it is necessary to preserve what is left of our deteriorated democracy. However, the acquittal of President Trump, with a vote of 57 guilty to 43 not guilty, conveyed that division in America stands taller than unity.
Although more guilty votes were cast, the party lines could not be any clearer with the vote distribution, as not even threats to the lives of former Vice President Mike Pence and several other Congress members were enough to garner the 67 votes needed for conviction. Even worse, their lives were not enough to make members of the G.O.P. cognizant of the damage Trumpism has wrought not only onto both the Democratic and Republican parties but on the very fabric of American democracy. 
From the G.O.P.'s scathing response to Liz Cheney as a result of her opposition to Marjorie Taylor Greene's reprehensible behavior, it was clear that Trump's acquittal was all but guaranteed. This is corroborated by the fact that only seven members of the G.O.P. voted to convict the former president: Richard Burr of North Carolina, Bill Cassidy of Louisiana, Susan Collins of Maine, Lisa Murkowski of Alaska, Mitt Romney of Utah, Ben Sasse of Nebraska and Pat Toomey of Pennsylvania. 
Despite the acquittal, Trump's already tattered reputation has been further torn, as a whopping 58% of Americans believe that Trump deserved conviction, which would have hindered his speculated prospects of another presidential run in 2024. However, Trump's popularity within the Republican party continues to surge with an 80% approval rating among Republicans. Furthermore, 57% of Republicans believe he should be the nominee heading into the 2024 election; numbers that are made all the more real because Trump was not convicted. Rep. Jamie Raskin, the lead House impeachment manager, claims that Trump has been found guilty in the court of public opinion, yet this is not enough to bar him from holding office again. No matter how extensive the damage may be to Trump's election chances for 2024, Trump still legally holds the ability to run for office. He secured more than 74 million votes during the 2020 presidential election, so there are still members of his loyal base who want to see Trumpism return to the Oval Office. If Trump's acquittal is any standard to go by, Trumpism in the G.O.P. is alive and unwaveringly well. 
Noah Osborne, FCRH '23, is a journalism major from Harlem, N.Y.