Andrew Rasmussen Conducts COVID-19 Behaviors Survey at Fordham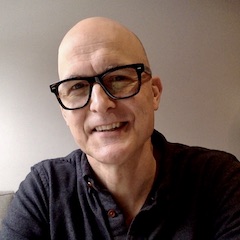 Dr. Andrew Rasmussen, an associate professor of psychology at Fordham's Rose Hill campus, has created a comprehensive survey that seeks to understand students' COVID-19 health behaviors as well as their expectations for the health behaviors in the community around them. 
The survey was sent out to students using Fordham University email addresses in mid-February. Rasmussen said via email that he hopes to get as many students to complete the survey as possible. 
The team behind the survey consists of more than just Rasmussen. Two undergraduate students at Rose Hill, Casey Franklin, FCRH '21 and Ruby Setara, FCRH '23, are also involved in the research and data collection.
Ideas for the survey began to form very early in the pandemic. "In the first months of this pandemic, it became apparent that different people had different perceptions of risk," Rasmussen said. 
Franklin, who is interested in public health, reached out to Rasmussen about researching risk perceptions surrounding COVID-19. The two concluded that risk perception varies more than between individuals and that perceptions of risk could be categorized by cultural groups. 
"Given that culture and psychology is a central theme in my research, I wanted to investigate how different culturally-based ways of thinking about the self would be associated with different levels of risk," said Rasmussen.
At the beginning of the fall semester, Setara joined the research team. She offered her perspective on how her life at Fordham was similar to her life at home in Parkchester, a neighborhood in the Bronx. 
When Rasmussen began to teach classes at both Rose Hill and Lincoln Center in the fall, his in-person lecture groups' small size versus the larger population attending his classes virtually reignited Rasmussen's interest in the risk perception issue. The two groups had created a clear point of contrast for different risk perceptions, said Rasmussen.
In writing the survey questions, the research trio looked to prior questionnaires that have already been researched (such as the Perceived Stress Scale) in addition to brainstorming new questions. Not many questionnaires regarding COVID-19 risk perceptions have been studied, Rasmussen explained. The team took inspiration from other measures in health psychology. Rasmussen noted cancer risk and flu risk perception surveys as being thematically similar.
"I'd like to be able to discuss which values and ideas are associated with safe behaviors, in order to know which values and ideas we should be emphasizing when students arrive on campus in late August," Rasmussen said. "Risk perception is a larger struggle the nation as a whole has been going through for a year now."
Epidemiological studies can give important insight into what behaviors are objectively riskier than others, said Rasmussen. However, risk probabilities are ultimately determined by public perception. 
"What people do comes down to what people feel is risky or not, and what they think other people think is risky," said Rasmussen. "And when you involve what other people think, right there, culture-based attitudes come into play."
With all this in mind, the research team created a survey that contains questions about risk perception, social norms within a community, how behaviors related to COVID-19 are perceived and living situations.
Students can find the survey here. The survey typically takes 15 to 20 minutes to complete, according to Rasmussen. All participants are entered into a raffle for a $50 cash prize.