Gabelli Hosts Webinar Despite Faculty Objections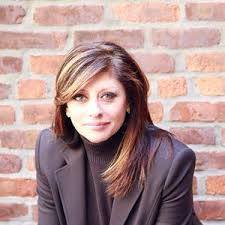 Journalist Maria Bartiromo and former Wall Street executive Doreen Mogavero hosted a webinar on March 4 as part of the Gabelli School Centennial Events amid protest from a number of Fordham professors over their support for discredited claims of election fraud in the 2020 presidential election. 
Donna Rapaccioli, dean of the Gabelli School of Business, invited the two women to speak about their professional journeys and the role of women in media and finance. Bartiromo is the host of two Fox News shows and the first journalist to broadcast live from the floor of the New York Stock Exchange. Mogavero is the founder and CEO of Mogavero, Lee & Co, according to the webinar description. 
Bartimo is currently a controversial figure in politics. The first journalist to interview Trump following the election, Bartimromo failed to correct the former president's assertions of widespread election fraud and told Trump "the facts are on your side." The interview was widely criticized and resulted in a defamation lawsuit from tech company Smartmatic. 
Mogavero also made statements supporting Trump's efforts to overturn the election on her Twitter page. 
In light of these events, many Fordham community members questioned the decision to invite Bartiromo and Mogavero to speak. The Faculty Senate passed a resolution reflecting concern both about the individuals invited and the process by which that occurred. 
Seven current and former Fordham professors — W. David Myers, Jeanne Flavin, Jeannine Hill Fletcher, Bradford Hinze, Glenn Hendler, James Kim and Orlando Rodriguez — who previously worked together in a group called Fordham Faculty Against Torture (FFAT), also wrote a petition to the administration voicing thier "consteration and dismay." 
The petition, titled, "Why is Fordham celebrating discredited 'stop the steal' journalist Maria Bartiromo?" asserts that Bartirmo and Mogavero's actions helped incite the insurrection at the Capitol on Jan. 6 and that her charges of election fraud sought to disenfranchise voters of color.  
"At one time in her career Maria Bartiromo may have been a trailblazer breaking through glass ceilings, but most recently the trail she has blazed has led to shattered windows at the United States Capitol," the petition states. 
The petition also alleges that the webinar undermines Fordham's calls for social justice, racial equity and the defense of democracy. 
"Maria Bartiromo and Doreen Mogavero have placed themselves firmly in opposition to the university's mission by actively and repeatedly spreading falsehoods that undermine American democracy," the petition states. 
"The Fordham community deserves to see evidence from its leaders, including Dean Rapaccioli and Fr. McShane, that the university will separate itself from these two individuals' words and actions, and that they will receive no approbation for their universally disproven claims from Fordham."
As of March 5, the petition has 475 signatures. 
Glenn Hendler, Professor of English and American Studies, said his goals in co-writing the petition was, in part, to prevent similar occurrences in the future. 
"[We want] to show that the Fordham community is watching its leaders, and to get them to think twice about doing something that egregious again," Hendler wrote in an email to the Ram.
He clarified that he is not against controversial speakers and hoped that his protests did not lead to the repression of speakers at the university, especially those invited by distinct academic units and student groups. 
However, Hendler felt Bartrimo and Mogavero crossed a line. 
"Inviting a speaker who is best known for telling repeated lies with racist and violent consequences is well outside of any boundary of appropriateness for an official college or university event," he said. 
The university extended the invitation to Bartrimo and Mogavero eight months ago before the 2020 election, and did not have the speakers address election results, according to Bob Howe, Assistant Vice President for Communications. 
"The focused topic and structure of Thursday's webinar didn't provide the panelists an opportunity to discuss the 2020 election nor express their views on its outcome," said Howe. 
Prior to the webinar, the university sent a disclaimer stating that "Fordham University does not necessarily imply the University's approval or endorsement of the views, thoughts or opinions expressed by the speaker," according to a statement from Rev. Joseph M. McShane S.J., president of the university. 
The university felt that rescinding Bartiromo and Mogavero's invitation would run contrary to Fordham's commitment to academic discourse and to be a marketplace of ideas, according to Howe. 
He cited the AAUP in allowing Bartrimo and Mogavero to speak. 
"The AAUP has consistently affirmed 'its belief that the freedom to hear is an essential condition of a university community and an inseparable part of academic freedom,' and that 'the right to examine issues and seek truth is prejudiced to the extent that the university is open to some but not to others whom members of the university also judge desirable to hear.'"
The controversy surrounding Bartiromo and Mogavero's webinar plays into a broader debate about free speech on Fordham's campus. 
Hendler cited Fordham's refusal to grant official club status to the group Students for Justice in Palestine (SJP) and said that "in general it is the university administration that suppresses and censors speech." 
"I support the Senate's call to set up a task force that would come up with some kind of system for university-invited speakers," Hendler said. 
The task force has yet to materialize. 
Author(s)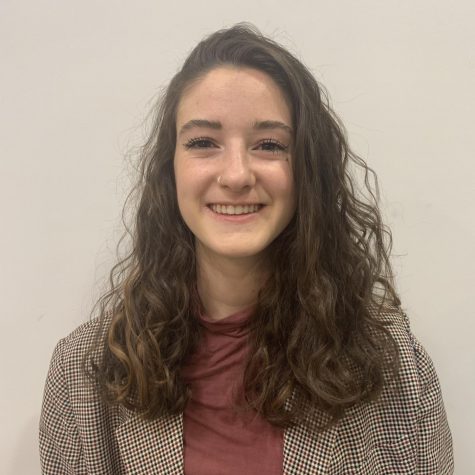 Rachel Gow, Editor in Chief
Editor in Chief for Volume 103

Culture Editor for Volume 101, Volume 102.

Rachel Gow is a junior at Fordham College at Rose Hill, majoring in Journalism...