Softball Wins Three of Four, Improves to 5-3 on the Season
The Fordham softball season is rolling along, and following a 2-2 start to the season, the Rams improved to 5-3 on the heels of a split against Saint John's University and a sweep of Sacred Heart in a pair of doubleheaders.
Back on Wednesday, March 10, the Rams opened up the floodgates to kick things off against the Red Storm with a 13-3 victory in just five innings of play. It was a remarkable day at the plate for Fordham that started with back-to-back home runs from graduate pitcher Madie Aughinbaugh and junior infielder Sarah Taffet.
Aughinbaugh, building off a solid six-inning outing against the University of Massachusetts Lowell earlier in the week, added another gem to her early-season resume, pitching four innings and allowing just three hits without any runs on the board.
Fordham continued to pour it on in the fourth and fifth innings, adding five runs in each frame with contributions across the lineup. Notables include freshman infielder Julia Petrovich's first career home run and junior infielder Julia Martine's first of the season. Senior Kelly Bright picked up her first hit of the year to add in another run, while senior and fellow captain Rachel Hubertus drove in a career-high five RBIs, bringing her season total up to nine. 
However, things would not come so easy for Fordham in game two. St. John's dealt the Rams a taste of their own medicine with a two-run shot of their own to open the scoring. Sophomore Devon Miller fended off any further damage, but Fordham could not strike back until a run in the fifth.
Entering the seventh, the Rams still trailed by three runs but mounted a comeback attempt that fell short thanks to one of three errors on the day from St. John's. With a golden opportunity to drive home the tying run, Angela Saric came up with two huge strikeouts for the visitors to earn their third win of the season.
Following a short break, the Rams were back in action this past weekend against Sacred Heart in yet another doubleheader, of which the team has three more in the month of March alone. And this time, Fordham was able to clinch both games by scores of 6-4 and 6-1, respectively.
In a theme pivotal to their early successes, Fordham jumped on the Pioneers early with four runs in the first three innings. This time, it was sophomore Michaela Carter who stepped up at the plate with her first multi-hit outing of the season, driving in three runs as a result.
Fordham held onto the lead behind another solid outing from Madie Aughinbaugh, who allowed just two hits through the first three innings. Things got a bit dicey in the middle of the game, with Sacred Heart adding one run in the fourth inning and a home run in the fifth to cut the Fordham lead to two on a pair of occasions. Aughinbaugh again kept the Rams atop though behind a season-high seven strikeouts, as Miller stepped in for her first career save.
Senior Brianna Pinto added to her career year thus far with another pair of hits, which she did again in the second game of the day, adding to a batting average of .391, second-best on the team to only Aughinbaugh herself thus far, who also added an RBI on the day.
Game two was a bit smoother for the Rams, ending in a 6-1 scoreline that featured just two hits from a Pioneer offense that produced nine just a few hours earlier. Miller again was on the mound, overcoming her rocky first start of the season with four solid innings pitched, five strikeouts and just a single run allowed.
Fordham again struck early in this one, with three runs over the first two innings and another pair in the bottom half of the fourth. Production again came from new places, as sophomore Amanda Carey belted in her first RBI of the season while Bella Ayala drove in another with a walk in her first career at-bat with the Rams. And the home run leader thus far, Sarah Taffet, added a third to her name in the sixth to cement the game for the home side.
With the win, and the postponement of a doubleheader on the following day against Bryant University, Fordham earned their first sweep of the young season to improve to 5-3 on the year. Thus far, it has been a balanced offensive attack spearheaded by four players — Aughinbaugh, Pinto, Carter and Taffet — batting well above .300 that is at its best when the pitching is producing right alongside it.
The Rams will look to continue their win streak this Wednesday by avenging a 12-6 loss earlier in the year against Seton Hall University. Then comes a busy weekend with a doubleheader against Army West Point and three matches versus the University of Maine. All of the games will be right at home at Bahoshy Field.
Author(s)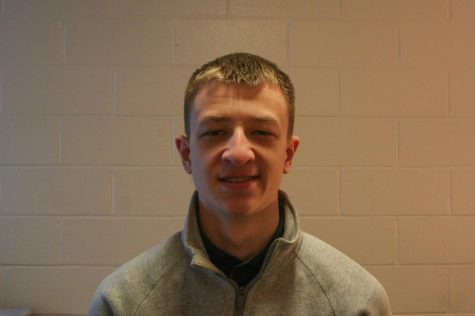 Alexander Wolz, Sports Editor
Alexander Wolz is a sophomore majoring in communication and culture. He went from writing to assisting and will now be Sports Editing. He also loves video...