Deondre Carter's Art and Action
Deondre Carter, a senior and defensive lineman from Cedar Hill, Texas, has been a pivotal piece of Fordham Football since his arrival on campus in 2017. However, like many other athletes, Carter found himself with a rare opportunity over the past year to engage with hobbies away from the field. For him, that hobby came through art.
Ever since he was young, Carter has dabbled in various fine arts. First, it was choir, then traditional art classes that ultimately transitioned into drawing and painting. Now, it is a more modern graphic design. Growing up half-deaf, Carter had an instant attraction to the visual medium, especially so because of his family.
"I picked up art and started drawing and would take it to my dad," Carter recalls. "He can draw, he was into photography as well, and programs like Photoshop, so a lot of stuff I do he's done before me … whenever I've had questions or wanted to do something with art growing up, he'd come along and sit there and do it with me and try to teach me anything he knows."
Carter followed up on his family and parents' importance, including his four brothers who he referred to as a "huge inspiration in the process."
Carter's artistic background began just like that but kicked into high gear when he came to Fordham. "When I'd first got to college, I'd gotten a lot of requests to do things like album covers or football edits and then like tattoo designs."
It was an early testament of the depth of work Carter is capable of, and it led to one more idea when the pandemic struck in March of 2020. "Why not put it on clothing?"
"My mom and my dad were all for the idea and very supportive. My mom went into searching what materials we would need and what machines we needed. My dad was on board as well and we ordered all the materials and that started Cvrter Brand."
Carter translated the designs and the passion he had built throughout his life into a full-fledged clothing company with a wide range of designs, styles and a growing following. But that is not to say the process happened that quickly. "For one thing, I learned I would say it doesn't happen overnight."
The first hurdle to overcome was production, which he did right alongside his family. Another was time management in choosing when to post on social media, how to advertise and how often. It has all been part of the process for Carter. "You kind of fall in love with it and you keep going."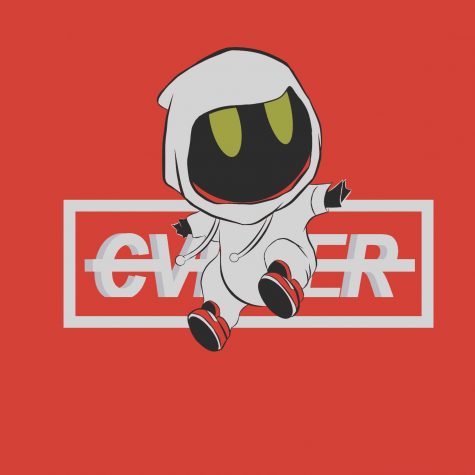 "Now I see it as a way to get my art out," he said. "The more people I see with it on, the more I'm like, yeah, I designed that, and people see it."
It is not just about the clothing for Cvrter Brand, however. Beyond fabrics and designs, Carter injects his brand with an open invitation for anyone wanting to wear it. That all starts with the logo.
"We called it an outsider. We made it look like an alien, it was kinda just to be inclusive of everybody. Especially in times now, there's a lot of division and many people are trying to find their way … And they try to find some way to fit in and just with the outsider, it kind of shows you can stand out. And everybody can notice you but you're still a part of something big," Carter said.
The alien began as the foundation and is only one of many designs found across Cvrter Brand today. Heavy is the Head, abbreviated H.I.T.H, is one of Carter's personal favorites, sitting on his clothing and as a tattoo on his arm.
"The weight of the world may seem like it's on your head, but you're there, even if you have to show people your real face, like don't be discouraged, don't look away from any challenges or deteriorations from your path or your goals," he said.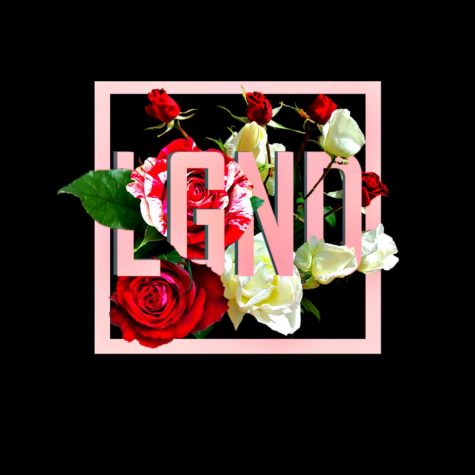 However, the story does not stop with his clothing brand. Carter pushed his design into new directions, including giving back to his Fordham Ramily. Again, things began as personal favors and edits for players on the side. However, when Fordham Football's editing coach left the program, a real opportunity became available.
"This is a chance to show my art and try to give different players their own personal edits from me," he said. One of Fordham Football's most recent graphic designs was Carter's doing, as he has begun giving back to the team as more than just an athlete.
Carter has also found some common ground in his role as a football player and a designer. "Football, honestly, is kind of life where you have schedules you have to maintain … You kinda free up time by managing your time."
"It just shows that football is a demanding sport but once you get in the groove of it, and once you learn how to manage your time with just those tasks, putting anything into your schedule becomes a lot easier," he said.
His current position coach, Kenny Anunike, emphasizes the importance of arriving on time and being punctual, values that have become ingrained into Carter's regiment. "It's skills that come along with the game of football, which I'm very thankful for, and you don't really realize it until you use it into the real world."
Just as Carter kept inclusivity and real-world issues at the forefront of his mind when creating the alien behind Cvrter Brand, he does the same as a Fordham student. Recently, Carter was a fixture in the Athletic Department's Voting PSA surrounding the November election and a participant in the Black History Month Roundtable discussion with Fordham athletes and administrators.
"It's very important to me cause we're in a time when the pandemic really opened eyes of many people," in describing protests surrounding Black Lives Matter and support for the LGBTQ+ community.
"I think to build a country and as a people that we strive for and what we truly say the American dream is, we should understand and accept one another … not only for my future but for future generations we shouldn't be quarreling over things that should bring us together, even more, should give us more respect," Carter said. "Some of my art shows little pieces of that."
Carter ended with a simple wish. "As far as things go, I just hope for the best for everyone."
The desire to put that hope into action is reflected both in his work and the issues he combats. His design work may currently just be a hobby, but it stands for something more and could be the start of something big.
"Anybody that purchases it, I say you're part of the family now … Just want them to know like I noticed and I see you supporting, and I want you to know that you're part of something that could possibly become big," he said.
Carter is unsure of where his career will be heading next. He is currently working at a venture capitalist studio and hoping for advertising, graphic design or game design opportunities as graduation approaches. Regardless of what manifests, Carter understands the impact his brand can have. From the artistic standpoint, he says, it is about "showing different people if not being successful, being an inspiration for someone, showing them if you put your mind to it, if you keep going, people will notice."
People are starting to gain notice and "join the family," as Carter calls it. He took a final moment to express gratitude for all that has happened. "I thank everybody that's been supporting not only in football but in my art endeavors and I hope that I can make everyone proud."
I'd venture to say he's already accomplished that.