Softball Dominates the Week with 5-0 Stretch
Fordham Softball has found its stride early in the season, overcoming a .500 start to catapult to a 10-3 record behind a fantastic undefeated week of games at Bahoshy Field. The Rams downed Seton Hall University on Wednesday and followed it up with a four-game weekend sweep of the University of Maine.
Last Wednesday was a rematch for the Rams, squaring up against a Pirates team that scored 12 runs against them on March 6. This time, Seton Hall did not even cross the scoreboard. Graduate pitcher Madie Aughinbaugh had a stellar outing in her first complete game to improve to 4-0 on the season: seven innings, seven hits and five strikeouts. She continues to be the Rams' best run-getter as well, driving home a pair of RBIs with junior infielder Julia Martine tacking on another pair with an RBI-double in the sixth. 
Sophomore Michaela Carter added a run as well and the score was quickly up to six for Fordham. Seton Hall had their chances to crack into the lead, stranding three on base in the third and again in the sixth, but Aughinbaugh could not be beaten on the day. The shutout is Aughinbaugh's thirteenth in her career, the third-most in the team's history.
The win also extended Fordham's winning streak to three, but things only got better over the weekend against Maine. The first of two Saturday matches started off slow for both sides, as neither side even threatened a run home until the bottom of the fourth.
There, it was Martine who struck again, this time showing off her power with a solo home run to left field. However, she was not finished. Just two innings later, Martine slapped a two-run shot again into left field to drive home junior infielder Sarah Taffet and brought the Fordham lead to three. Martine is already to four home runs on the year in a display of power that was hidden last season.
Senior Rachel Hubertus added one more home run to the party in the inning, and Fordham now held a firm 4-0 lead in the afternoon. On the mound, Aughinbaugh was again unstoppable. She threw another complete game, allowing just two hits on one run on a season-high nine strikeouts. However, even Aughinbaugh found a way to surpass the total just a short day later.
Before that, the Rams took on the second half of the doubleheader with similar results. The Maine batters were again extinguished by the Fordham pitchers as sophomore Devon Miller threw the first complete game of her career. Miller has quietly found a groove in this young season, winning her third consecutive game with Saturday's performance.
And it was an even more impressive one, giving up just three hits and one earned run, but more importantly, striking out a whopping 15 batters on the day. At the plate, it was more of the same for Fordham. Martine started things off with another home run, and Fordham continued that trend of jumping on the scoreboard with four runs in the second to put things away early. 
Multiple misdoings from Maine helped Fordham's cause, but the Rams have shown an early tendency to capitalize on their opponents' mistakes. From there, freshman Bella Ayala earned her second RBI of the season and Hubertus put on the finishing touches with a double in the sixth to bring home Martine.
With two wins behind them, the Rams entered Sunday with a sweep in mind, and they accomplished just that. Sunday morning's showdown was the tightest contest of the series, but even then, the Rams never let the Black Bears get a taste of the lead.
Again, Fordham scored early in the first, as Taffet drove a home run out of the Bahoshy Field. This was her fourth of the season already after keeping the ball entirely inside the park last season. She contributed another RBI in the third with a sacrifice fly, but the Rams' big inning came in the fourth. Senior Anne Marie Prentiss, also the pitcher on the day, sent an RBI double into right-center field to score. Ayala and Brianna Pinto did the most damage with a two-run triple herself. Pinto has quietly now picked up a hit in Fordham's last eight contests, as she added another pair of hits and RBIs in the day's second game.
Fordham was treated to another brilliant and lengthy performance on the mound, as Prentiss dealt for six and a third innings to give up six hits and two runs behind six strikeouts. Maine added one run in the seventh, threatening just enough to bring in freshman Bailey Enoch to earn her first save of the year for the Rams.
The weekend finale brought some more fireworks, as the highest-scoring affair saw the Rams walk away with a 9-3 victory and the sweep. Madie Aughinbaugh was the story again for Fordham, pitching another complete game — her third consecutive — and allowing three runs on five hits with double-figures in 10 strikeouts.
This game was the first, though, in which Maine captured an early lead, getting to Aughinbaugh in the first with a double from junior Kelby Drews. It took until the third for Fordham to tie things up, as Taffet reached home thanks to an error by the Black Bears' second baseman.
However, Maine again jumped on Aughinbaugh in the fourth with not one, but two home runs in the inning. Sophomore Mariah Pearson hit the first of her career and senior Amanda Nee delivered in her first hit of the season through just five games.
However, Fordham was not rattled. The Rams have shown an early ability to fight back this season and did so again in this game. They instantly responded with two runs in the bottom half of the fourth thanks to an Aughinbaugh single to bring home Carter and Prentiss. 
In the fifth, Fordham took control. They instantly put on the pressure with a single and stolen base from Martine, followed by a Hubertus walk as junior Gigi Speer stepped in to take her place on the bases. A sacrifice bunt from Ayala shifted the runners over, and Prentiss walked to load them up for Fordham. 
Gabbie Siciliano threw a walk to senior Aubree Barney to drive in one, and Carter sent a two-run single into center field to bring the Rams' lead to three. Pinto added a single to keep the momentum going and a wild pitch brought Carter home to return the favor. 
Up by a score of 7-3, the Rams added some more insurance in their last run through the order with Hubertus sending out an RBI double and Prentiss finishing things off by coming home on a fielding error. The final score was 9-3 behind a full team effort from Fordham, including those who did not show up on the stat sheet.
This may be a key stretch in the season for Fordham, as they have found their stride right on the stroke of conference play. Maine is not a powerhouse by any means — 1-7 on the year and a disappointing 12-29 in their last full season — but it is still crucial to win each game available in a season that may not see its schedule played through. 
Fordham, with Aughinbaugh in fine form and a variety of contributions at the plate, seems ready for a conference fight that will only see four in the tournament at the end. The Rams have one more tune-up in a hike over to Queens to face St. John's University on Wednesday at 3 p.m. before traveling to Amherst to kick off conference play in a four-game series against the University of Massachusetts.
Author(s)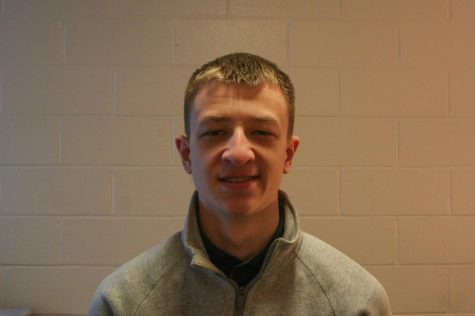 Alexander Wolz, Sports Editor
Alexander Wolz is a sophomore majoring in communication and culture. He went from writing to assisting and will now be Sports Editing. He also loves video...