The Bronx Native is a Haven for Bronx Culture
"YERRR…Stop by the shop today cop the merch & experience The Bronx!" This is a typical Instagram caption from The Bronx Native reminding customers to experience what is not only a store but a community center. 
Bronx Native's storefront radiates "The Bronx:" the store's sign is modeled after a Bronx bodega's; under "Bronx Native," it writes "apparel, culture, art, community"; Cafe Bustelo coffee, AriZona Iced Tea and santeria candles, all staples of Bronx culture, line the window sill. And upon stepping inside, you are absorbed into a portal of Bronx history and culture. A large "Bruckner Blvd" street sign hangs amid glowing bodega lights. An old-school Pacman game rests in the corner, and books, comics and tapes of New York rappers like Mos Def, Busta Rhymes and MC Lyte are scattered throughout. Graffiti and signatures of visitors cover the walls surrounding images of notable Bronxites like Romeo Santos, Jennifer Lopez, Chazz Palminteri, Lauren Bacall and more. The store is a portal to the pride and joy of what it means to be from The Bronx, founded by Bronx-natives and siblings Amaurys and Roselyn Grullon. Bronx Native's clothing takes the incredible, vibrant energy created in the shop and puts this pride and culture on display to the public.
The Bronx is often painted in a negative light, as a borough not worth visiting in New York City. However, located at 127 Lincoln Avenue in Mott Haven, South Bronx, Bronx Native is working to change that portrait. In an interview with the Hunts Point Express, Amaurys said, "I created this brand because I was born and raised in the Bronx my whole life … I heard negative things about my home, my people, my borough and I was not having it. So I said what can I do to change the narrative, to change the stigma and to change people's perspective of the Bronx because I think the Bronx is the most beautiful place on Earth." 
The Bronx Native sells caps, beanies, t-shirts, sweatshirts, pins and most other apparel, all related to and representing The Bronx. There is their Bronx Native hoodie, with the seal of The Bronx on the front and the area code, 718, and a list of neighborhood names on the back. One of their signature baseball caps says "The Bronx: Birthplace of Culture." They have an array of pins, including one of rapper Big Pun.
But a must-have for Fordham students is the Fordham Road t-shirt. It is similar to an average university t-shirt but with recognizable neighborhood features accenting the plain "Fordham" text. The D, B and 4 subway symbols, pigeons, iconic "thank you for shopping with us" slogan font from shopping bags and more bring Fordham Road's energy onto something wearable to display all of the area's characteristics at once.
During the pandemic, the store was hit hard — as most small businesses in New York were — and Grullon set up a GoFundMe to save Bronx Native. The fundraiser succeeded in keeping the store alive, raising over $10,000. The store has been persistent with its mission to, as its GoFundMe says, "be a vehicle of change not only in [their] community but the World."
For unique Bronx streetwear and other fun apparel, stop by The Bronx Native and enjoy an immersion of Bronx culture.
Author(s)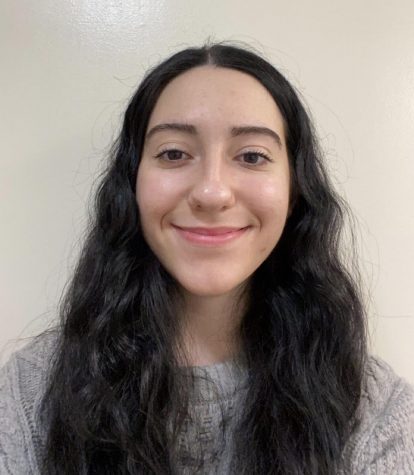 Sara Tsugranis, Culture Editor
Sara Tsugranis is a sophomore at the Fordham College at Rose Hill, majoring in political science on the pre-law track and minoring in Orthodox Christian...