Yusuf Hawkins' Tragic and All Too Familiar Death is Remembered and Honored
On March 19, 2021, the corner of Verona Place and Fulton Street was renamed "Yusuf Kirriem Hawkins Way" in honor of Yusuf Hawkins, a 16-year-old Black teenager killed after being cornered by a white mob in Bensonhurst, Brooklyn. Near the intersection there is a mural of Hawkins surrounded by white flowers that has honored his memory since his death in 1989. HBO Max's recent release, "Yusuf Hawkins: Storm Over Brooklyn," presents Hawkins'  life, death and the fight for justice that followed to a more contemporary audience. 
On the evening of Aug. 23, 1989, Hawkins and his friends traveled across Brooklyn from East New York to Bensonhurst to look at a used car one of the boys was thinking about buying. When Hawkins and his friends arrived, they were mobbed by white teens with bats. Before any fighting could break out, Hawkins was shot and killed. The white teens had mistaken Hawkins and his friends for other Black teenagers they had planned to terrorize that evening. The white mob was angry that a neighbor, Gina Feliciano, was inviting her Black and Hispanic friends to her birthday party. The mob had been menacing the streets of Bensonhurst, bats in hand, waiting for Feliciano's friends to arrive, but they attacked Hawkins and his friends instead.
The HBO documentary "Yusuf Hawkins: Storm Over Brooklyn" presents the racial divide in 1980s New York City that is not often addressed. New York City is considered a diverse melting pot that is a haven for minority communities. However, the documentary displays an ugly side to the city that is stereotypical of the American South. Reverend Conrad Tillard in the documentary explains, "People in this post-Obama era want to look at New York in the '80s and '90s in the lens of today. [They] just don't quite understand the climate here." The documentary presented statistics of a drastic increase in racial assaults in the city; 28 in 1981, 57 in 1986 and 168 in 1988.
One of Hawkins' brothers, Amir, discussed the youths' ignorance of the racism in New York at the time. Amir stated that when he told his grandmother that Yusuf had gone to Bensonhurst that night, he had never seen her so angry. She would not have allowed Yusuf to go if she had known. "We're thinking we're free to roam," Amir said. "It's a different side of town but nobody ever told us 'hey that's off limits, you can't go over there.'" 
Rev. Al Sharpton helped lead the marches in Bensonhurst demanding justice for Yusuf. In the documentary, he states that if the marches did not apply the pressure they did, no justice may have been achieved. Not all of the teens among the mob that night were charged or convicted, but Joseph Fama was convicted for shooting Hawkins. Keith Mondello — who organized the mob — was acquitted for Hawkins' murder but convicted on lesser charges. If not for Mondello, no one would have gathered to pursue any Black men that night. This left Hawkins' family, friends and supporters frustrated, feeling justice was not fully served. Even Judge Thaddeus Owens acknowledged at Mondello's sentencing that "without Mr. Mondello, there wouldn't have been the death of anyone," and sentenced Mondello to the highest possible sentence. Mondello is no longer in prison, but he did not participate in the documentary. Fama is still serving his sentence, but maintains that he did not shoot Yusuf Hawkins.
One of the youths convicted on lesser charges featured in the documentary was Pasquale Raucci. In the documentary, Raucci is presented through recordings of his statement to the police in which he describes the incident. After the documentary was released, Raucci was identified as Paddy Duke, longtime prominent radio personality at New York's Hot 97. "Paddy Duke" was a constant presence on the critically acclaimed Angie Martinez show and elsewhere at Hot 97. The station denies knowledge ofRaucci's background, though he worked at the station for over 20 years and was hired in 1994, only five years after Yusuf Hawkins's death. Raucci has since been fired, but there is an outpouring of outrage from Hot 97 listeners, shocked that someone involved in one of the most notorious and heinous hate crimes was ever able to become an executive at a station playing genres dominated by Black artists in the first place. "As young Black men and women, when we commit crimes, we're cast out of society forever … 'We didn't know,' but when it comes to us … y'all know everything," hip-hop podcaster Doggie Diamonds commented on Hot 97's denial of knowing Raucci's background.
The footage the HBO documentary presents of the marches for Hawkins in Bensonhurst are undoubtedly reminiscent of the recent Black Lives Matter protests. There are — tragically — many circumstances in the documentary that mirror horrid events from this past year. Hawkins' murder resembles the recent death of Ahmaud Arbery, a 25-year-old Black man killed while jogging in 2020, whose murder was compared to a "lynch mob." That is what is most heartbreaking in remembering Hawkins' murder: knowing that such violent racism against the Black community continues. We are still asking today what Yusuf's father asked over thirty years ago: "When is it going to stop?"
At the street naming ceremony Brooklyn Council Member Robert Cornegy said, "[Yusuf] inspired a community of activists. He inspired me and every single person here." Hopefully by remembering Hawkins's death in 2021, a new generation of activists can be inspired to continue the fight for racial justice.
Author(s)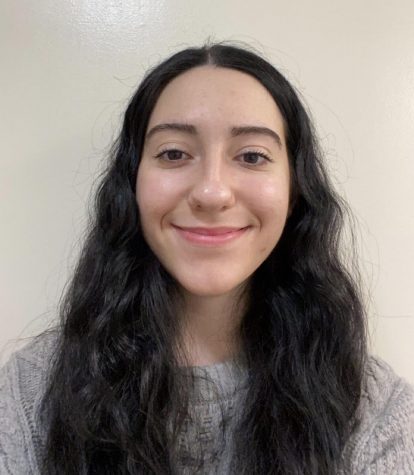 Sara Tsugranis, Culture Editor
Sara Tsugranis is a sophomore at the Fordham College at Rose Hill, majoring in political science on the pre-law track and minoring in Orthodox Christian...