Bronx Poet and Versatile Artist muMs da Schemer Dies at 52
On March 24, 2021, poet, rapper and actor Craig Grant, also known as "muMs da Schemer," or most commonly as just "muMs," unexpectedly died at age 52. His cause of death is yet to be determined.
muMs first entered the public eye in the documentary "SlamNation," which followed the 1996 Nuyorican Poetry Slam team that muMs was a part of. He went on to act in his best-known role as Arnold "Poet" Jackson on "Oz," a groundbreaking prison drama that was the first one-hour dramatic television series by HBO.
On "Oz," Poet performed slam poetry in the dining hall that had his fellow inmates laughing and crying. The poetry that muMs performed as Poet was his own. muMs passionately and fiercely recited lines like: "I have died toothless and been reborn 144,000 times/I've got 144,000 rhymes for every brain cell/But I waste away in a cell."
muMs also starred in Spike Lee's "Bamboozled," an intense racial satire. He played a member of the fictional rap group, the Mau Maus, with other prominent rappers like Bronx native Mos Def. One of the raps performed by the Mau Maus on the "Bamboozled" soundtrack, "Ploylessness," was written by muMs himself.
muMs' poetry tackled the somber topics of inequality, racism, the streets of New York, mass incarceration, drug abuse and more — all with a bit of humor. In addition to his poetry, he was also a playwright and stage actor. He was planning to stage his autobiographical one-man show, "A Sucker Emcee," this summer. Receiving rave reviews, "A Sucker Emcee" chronicles muMs' life from his childhood in the Bronx and explores how hip-hop gave him a voice. muMs told The New York Times, "Before hip-hop, I couldn't speak." A year after "A Sucker Emcee," in 2015, muMs wrote the highly praised play "Paradox of the Urban Cliché" about a young couple's trials and tribulations in Harlem. 
Fellow artists voiced their sorrow and condolences on social media. "Oz" co-star Dean Winters wrote on Instagram, "Gutted…Beautiful Man. Beautiful Soul." Poet Danez Smith wrote on Twitter, "Rest In Peace #MumsDaSchemer. You [were] one of the poets who made poetry something alive and tangible and electric for me, for so many of us. Legend. Rest well."
Author(s)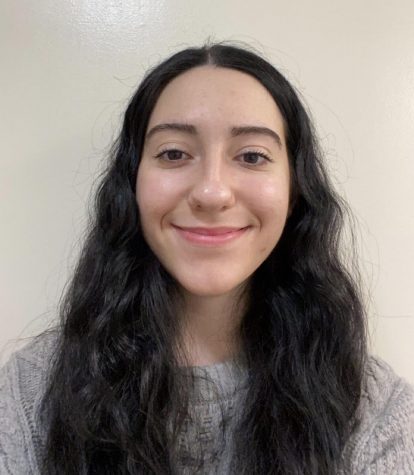 Sara Tsugranis, Culture Editor
Sara Tsugranis is a sophomore at the Fordham College at Rose Hill, majoring in political science on the pre-law track and minoring in Orthodox Christian...