Getting to Know The 2021 Inductees to the Fordham Athletics Hall of Fame
This past Wednesday, the Fordham Athletics department announced the 13th and final member of the 2021 Hall of Fame class. The Hall of Fame, established in 1971, "honors those men and women who have made significant contributions as a member of the Rams, whether as a player, coach, administrator, or alumnus," as stated on the department site.
This year's class, the 48th in history, reflects the diversity of that statement, with a variety of inductees across the athletic community. The 13 inductees include Ali Arat, Ted Bonanno, Abigail Corning, Erin Rooney, Jocelyn Dearborn, Jay Fazande, Ryan Meara, Caitlin Napoli, Mike Nebrich, Ralph Rios, Joe McGovern, Joe Moglia and Joe Runco. With this latest class, the Hall of Fame has inducted 370 members over its 39 year history.
Arat, a 2011 GBA graduate, arrived at Fordham in 2009 after beginning his water polo career in Turkey, even rising to the senior national team. Upon coming to the states, Arat became a two-time All-American, including leading the team to an impressive 91 goals and 112 points in the 2010 season.
That mark remains the second-best in program history, cementing Arat as deserving of a similar title himself.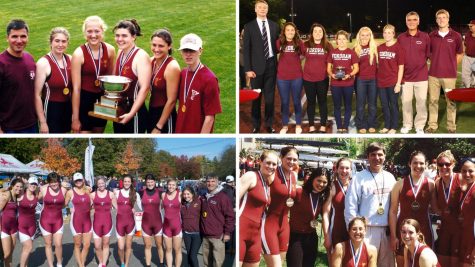 The next member is Ted Bonanno, the Fordham Rowing coach of over three decades who hung up his cap this past season. Bonanno has a dense history in the sport, leading both at the collegiate and international levels. Most notably, Bonanno produced ten undefeated seasons and 19 total national championships.
Speaking to Fordham Athletics amid his retirement, Bonanno said the following: "My last 31 years have been a blessing. What really stands out to me is the way the majority of my rowers have faithfully followed my training philosophy, which has always been very simple. Strive for excellence and do your absolute best for your team, yourself, and Fordham University."
A pair of Women's Basketball stars and teammates continue this year's class: Abigail Corning and Erin Rooney. Player turned assistant coach Corning led the 2013-14 Rams to an A-10 title and NCAA Tournament appearance as team captain. She'd replicate that experience as a coach in the 2018 season.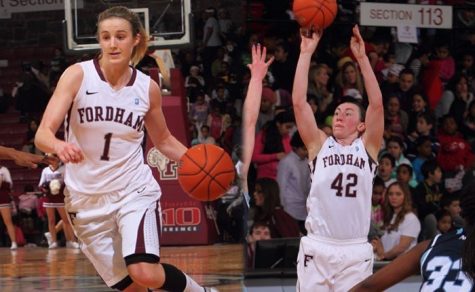 Alongside Corning was two-year starter Erin Rooney. Her story stems back to Monmouth University, where she ultimately transferred from to follow Coach Gaitley's footsteps to Fordham. She led the team in all major statistical categories – 17.5 ppg, 7.3 ppg, 5.2 apg – en route to the conference title. She sits right at the top of the Fordham history books and fittingly enters the Hall of Fame with the teammate right beside her journey.
The next member of the incoming class is Jocelyn Dearborn, who, during her time with the softball team from 2008 until 2011, helped lead them to their first-ever Atlantic 10 Championship. In addition to silverware, she currently holds the record for the most hits with 257 in her career. She also holds the record for the most games played and at-bats in a career with 246 and 802, respectively. She also holds the record for total bases with 476. In addition to all of those records, she was also the 2011 Atlantic 10 player of the year.
Jay Fazande also has a plethora of accolades from his time on the men's basketball team. Before his graduation in 1993, he set the record for the most assists with 548. With those assists, he was able to guide the team to 78 wins in 4 years, the most of any player in the history of the team since the opening of the Rose Hill Gym. In his four years, he led Fordham to two patriot leagues, two NIT appearances and also clinched Fordham's only NCAA birth in the past 49 years.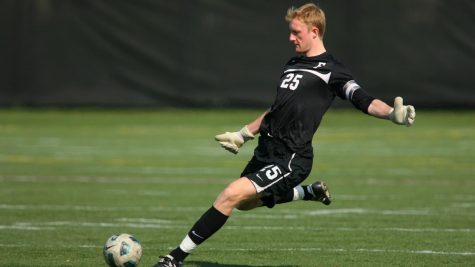 Ryan Meara was a goalkeeper for the men's soccer team during his tenure from 2008 to 2011. Over his four years and 74 appearances, he's one of the best goalkeepers Fordham has ever seen. A four-time NSCAA All-Region selection, he earned First Team honors his last three seasons and was named the 2011 Atlantic 10 Defensive Player of the Year. During his senior year, he posted a goals-against average of 0.65, a season record for Fordham. That season also had a single season record for Fordham with a .862 save percentage. His overall average across all four years was 0.87, the record across all Fordham goalkeepers.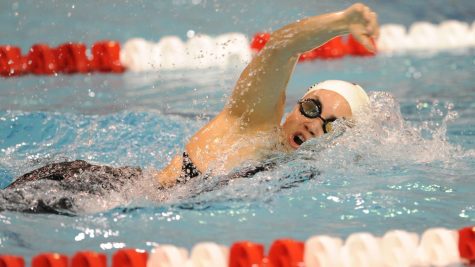 Another inclusion into the Hall of Fame is Caitlin Napoli. In her senior year with Swimming and Diving in 2010, she led the women's team to their first-ever Atlantic 10 Championship while also becoming the A-10 champion in both the 500 freestyle and the 800 freestyle relay, which was an A-10 and Fordham record at the time. In her junior year at the A-10 championships, she won the 200 and 500 freestyle events and the 800 free relay. Over her four years at Fordham, she set 13 school records and graduated with five of them. She was a two-year team captain and MVP and earned Second Team All-A-10 accolades in the 200 free and 200 fly and as a member of the 400 freestyle relay as a senior.
Mike Nebrich, the next inductee, played as a star quarterback in the Class of 2014. After transferring from the University of Connecticut, Nebrich became a valuable member of the Fordham team. In 2013 and 2014, he was an All-American, Patriot League Offensive Player of the Year and First Team All-Patriot League. In 2014 and 2015, Nebrich received the Lombardi Award as well.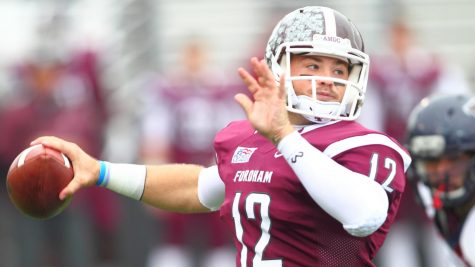 Nebrich holds numerous Fordham records, including most passes attempted, most completions, completion percentage, passing yards and passing touchdowns in a single season. His passing yard, passing touchdowns and completion percentage records at Fordham are also Patriot League records.
Ralph Rios played as a star cornerback in the Class of 1987. Rios had 23 career interceptions at Fordham, the school record. As a freshman, Rios forced three interceptions and earned Second Team All-Conference honors. In a single season, Rios had 8 interceptions, which is currently tied for third-best in a single season for school history. As a junior, Rios intercepted five passes which earned him First Team All-Conference honors. During his senior year, Rios earned Second Team Academic All-American honors.
Joe McGovern was a part of legendary track and field and cross country teams. In 1963, McGovern was a part of the record-setting Championship of America Four Mile relay at Penn Relays. In 2013, his team was inducted into the Penn Wall of Fame. McGovern was also a member of the winning Championship of America Two Mile relay at Penn Relays that same year. He currently holds the record for the five-mile race at VCP. He held the school record for the two miles Indoor and the three miles Outdoor.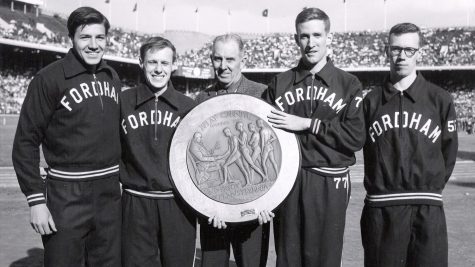 Joe Moglia was a Fordham graduate who later became a coach, leading football teams toward many successful seasons. Moglia first started his coaching career at Fordham Prep, where he was also a graduate. He then coached college football for 16 years. 
While at Dartmouth College, Moglia won two Ivy League Championships as defensive coordinator. He set national records as a defensive and special teams coach at Lafayette College. At Coastal Carolina, Moglia was able to become the coach with the highest winning percentage of .718.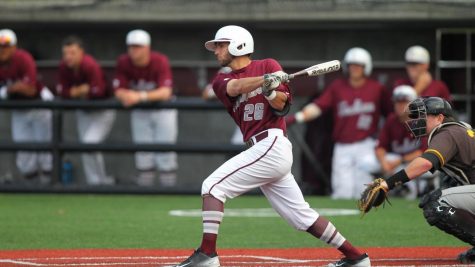 The final member of the 2021 class is Joe Runco. As a four-year member of the baseball team, Runco began his career with an A-10 All-Rookie Team selection in 2013. He went on to claim the school record for the most games played in a career. He also currently holds the record for most hits in a career.
In 2014, Runco was selected as a part of the A-10 Second team. He is currently tied for second on the school's career stolen base list with 91. In both 2014 and 2015, he led the A-10 in stolen bases. Runco was also selected for the A-10 All-Academic Team three times in his career at Fordham.
That is the impressive 2021 Fordham Athletics Hall of Fame. Currently, the University is planning an in-person celebration on the Thursday before Homecoming Weekend, Oct. 7. In the meantime, Fordham Athletics caught up with each inductee for interviews to celebrate another diverse and accomplished class in the Hall of Fame's history.