Fordham Faculty and Staff Support Petition for Asian American Studies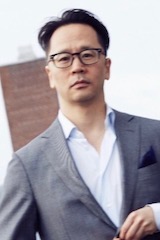 A petition to create an Asian American Studies (AAS) program and hire more tenure-line faculty specializing in Asian American Studies at Fordham has gained over one thousand signatures from Fordham students, faculty and alumni. 
The petition was launched on March 22 to a web page titled "Race, Ethnicity, Diversity, & Social Justice at Fordham University." The petition was created in response to recent waves of anti-Asian violence, but James Kim, an associate professor in the English department who spearheaded the petition, said the effort for a larger investment in Asian American Studies at Fordham has been going on for a long time. 
"My position for many, many years — I was the sum total of Fordham University's investment in Asian American studies as an academic field," Kim said. "So my position, as I understand it, was really the result of student activism and students had to fight to get just one faculty member doing this field." 
The petition specifically critiques Rev. Joseph M. McShane, S.J., president of the university's message to the Fordham community on March 15, 2021, calling it reassuring but inadequate. The message was a statement condemning anti-Asian violence and calling on the community to "enlarge … our circle of compassion" and hope that "people of goodwill [will find] their voices and [oppose] ignorance and bigotry wherever they find it." 
Kim took issue with this statement, claiming it others Asian Americans and repeats the stereotype of Asians and Asian Americans as perpetual foreigners. Kim called attention to McShane's message in a written statement at a panel on anti-Asian violence on March 29. 
"By re-centering whiteness in this way, the paragraph erases the story of Asians and Asian Americans grappling with racial trauma and replaces it with the melodrama of white folks struggling for moral growth," wrote Kim. "This is just another form of racial objectification — worse still, a form of racial objectification that claims to serve the cause of anti-racism. President McShane's denunciation of anti-Asian racism, in short, is itself anti-Asian." 
Fordham currently has three tenure-line faculty who identify as scholars in the Asian American studies field, which was founded in 1969. The petition uses Boston College as an example of a school with a robustly supported Asian American studies program. 
"There are other schools that I could have identified. I could apply to NYU, U.S. Asian Pacific American Studies Program, which is extremely robust. It's been seen as a national leader, and they have an institute extremely well funded," Kim said. "I would love to have that here. But I would also be happy just to have more scholars in the field to teach this material and help give Fordham students the anti-racist education that they really want and deserve and need."
The petition has been signed by Fordham students, administrators and alumni. Danielle Zhong, GSB '24, supported the petition, as he believes Asian American history has been left out of curriculums for "far too long." 
"Including Asian American studies helps Asian American students have more context of why we're treated the way we are in America, what it means to hold a position of privilege and oppression and what we can do moving forward," Zhong said. 
Renaldo Alba, associate director of the Collegiate Science and Technology Entry Program (CSTEP) at Fordham, was also supportive of the initiative. 
"An AAS program would enrich the life of the university and create opportunities for cross cultural understanding and respect," Alba said. "This is a critical step to create an environment for students to participate in opportunities to expand and grow into their full humanity the way a university can provide, intellectually and socially."
Kim also noted that waves of anti-Asian violence exact a heavy emotional tax on faculty who are members of the targeted group because they become the go-to people for speaking at various events and for helping students process and learn. 
"I've heard from many, many people, 'I am exhausted in a way, on a level that I've never been exhausted before the attacks,'" Kim said. 
Fully creating an Asian American Studies program at Fordham would include hiring full-time faculty members who specialize in the field, acquiring funding and putting together a formal curriculum. 
"I recognize this would be a multi-year effort, it wouldn't happen overnight," Kim said. "But it's something we've needed for a long time. I think the most frequent comment we get on the petition is that this is overdue. So it's been over 50 years since the first Asian American Studies curriculum appeared on university campuses, and Fordham — we're way behind."
As the petition continues to collect signatures, organizers will draft a formal cover letter and prepare to present a formal case to the administration. The petition is also used to collect emails from those who have signed, and organizers will remain in contact with its supporters and keep them up to date with the process.