Student-Athlete Column: Never Satisfied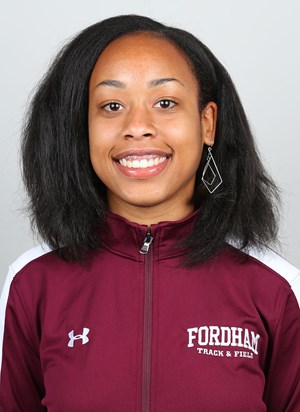 Whenever I am unsure of an outcome, I have always been reassured with this statement: "As long as you put in the work, you will be fine." I believe this is true with anything, and when it comes to sports, this is always the case. Though sometimes, hard work can be lost in an instant.
I'm sure there have been times when you have heaved a sigh of relief. You have found that you have been able to let go and enjoy a moment of success or something that you have earned. We work hard to achieve these moments — times when we can relax and know that we have put our best foot forward.
This moment is something that I have been looking forward to all season long. But now, as the year comes to a close, moments like those seem farther and farther away. Being able to let go and know that you have gone out and competed as hard as you could is something that athletes always want to be able to feel, but sometimes they never come. 
After about two years, I was finally able to compete this past weekend. Coming off of a year of injury and then another year of different COVID-19 struggles, I was excited to finally show that I have been working hard for something. I would be able to achieve something that I looked forward to every weekend. 
All day before my race I was trembling, unable to keep still. My nerves and expectations were high. I knew that there were not many chances to compete and that I had to show what I could do in order to prove something. I don't know if it was to myself or to my teammates or even to my coach, but I just knew that I had to perform well.
Was it realistic to expect a personal record coming out of so many personal injuries? Probably not, but still there was that little hope in me that believed that I would finally do it. I would finally be able to be the strong runner that I knew I was.
My breath quick, my lungs tight and my body tingling, I went on the line to run the 200m and flubbed it. My mind was blank, and I did not think at all during the race. I crossed the line, saw my time and got as far away from the track as I could.
I thought to myself, "All this hard work, and that's all you could do?"
The mental battle was a hard one, but the mental defeat was even worse. I had built up so much expectation for myself, and then I had let myself down.
And whether this is toxic or just me, I just know that I have to keep being better. As athletes, we can never be satisfied. We are trained to push ourselves to be better every day. This is a reminder to you to keep pushing and you will get there one day as long as you put in the work.