Nihad Musovic's Mission to Change Youth Basketball in New York
The Yonkers native, former Montenegrin international and Fordham University alumnus is bringing basketball as he knows it to the kids of New York, with a passion bigger than the sport itself.
It has been said many times before that New York is a mecca of basketball, whether that's under the bright lights of Madison Square Garden or the blacktops of Brooklyn. However, things look much different today than they ever have before, especially on the youth basketball scene.
The challenges of the COVID-19 pandemic aside, organized basketball can become an expensive venture. Volunteer coaches with little expectations or experience can be tasked with leading a group of young men at their most crucial moment. And ultimately, the fun is far too often taken out of the beautiful game.
Nihad Musovic's experience was a bit different, however. Growing up as a multi-sport athlete in Yonkers, Musovic ultimately found his footing in basketball. "I don't necessarily think I knew immediately … around seventh or eighth grade; things just started to click."
And it was in no small part due to the environment around him; he had supportive parents and a well-run CYO system that promoted growth and development. Ultimately, he said, "I'm pretty good. I like it. I'm getting really good at a quick pace. So I said, let's do it."
Part of that experience came from Fordham Prep, and the 'it' in this case meant taking basketball one step further, both at Fordham University and with the Montenegrin U-20 team. Musovic's Fordham experience was not marked by victories on the court, falling behind in a very talented Atlantic 10, but he took away more than that.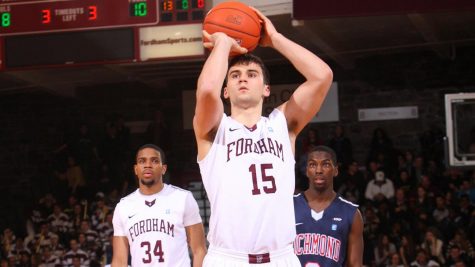 "The people that I shared that court with and every day practicing and on road trips are just really great people who loved basketball, and we cared about each other … There was still a good team aspect and atmosphere that existed beyond the wins and losses, so I'm always going to remember that."
Musovic's real basketball education came in Montenegro, training eight hours each day en route to the European Championships. "That was just a whole different experience. Basketball is just vastly different in Europe. The way it's played, the detail to it, what they're looking for, what kind of offenses they run."
It certainly came with its challenges, as Musovic recalled: "That was tough too because as much as I am Montenegrin —- My parents were born there and I speak it fluently, and I love the culture and all that — they still look at you as an outsider, so you go there, and you're the American boy. You're not one of us, so to speak."
However, basketball bends beyond those boundaries, and Musovic was able to play on a significant stage and against some equally noteworthy players, including Giannis Antetokounmpo. "To be able to share the court with someone like that is unbelievable, considering I'm just a guy from Yonkers."
But even at the level, Musovic never lost sight of his roots. When it came time to graduate, he had a decision to make about where to go next. His first plan? To travel, enjoy the summer and savor the last days of being a kid after four tiresome years of Division I basketball. It also led to a revelation.
"I just remember thinking to myself; I can't sit at a desk for the next 25 years. I gotta figure something else out," he said.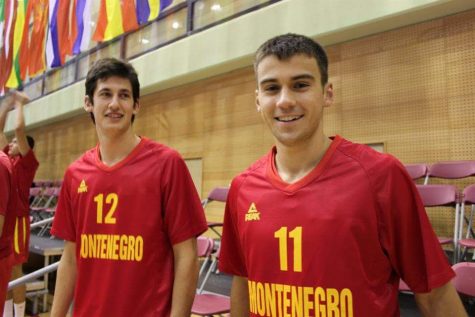 Instead, Musovic tapped back into the game he loved and the struggles that he had with it. "I just remembered all those rough experiences that I had, and if I didn't have my mental state, if I wasn't strong, I probably would have quit basketball … Like most kids do."
"I think that's what unfortunately is missing in America right now, is the fact that we only value coaching really at the upper, higher levels, and then the rest is just the wild, wild west," he said. 
How does a problem turn into a solution, however? Musovic says it is hard to explain. "I got started there. I just believed that I could — beyond whatever I knew about basketball — just provide a better environment for kids to learn … It would take time, but I said you know that, if I gamble on myself now, you know, maybe from years it's gonna be worth it. Maybe it's not."
That gamble came in the form of coaching just a single kid on his block in New York for six months. Word then started to spread, though. That one player turned into 40 at a camp right here with the Fordham women's basketball team. "Ever since then, it kind of just started flowing."
Thus, 6th Boro Hoops was born, a youth basketball academy in New York focused on developing its players as both athletes and people. Beyond just camps, 6th Boro has evolved into individual and group training programs, instilled a fleet of coaches and, most notably, a full-fledged AAU program.
That wasn't the initial plan but rather a request from the parents. "We want our kids to play for you guys. They're training with you; they love you; they're learning more from you than they are from their other coach. So what's the point?"
In just his second year of having teams with the program, Musovic realized he was onto something, leading a team to the Jr. NBA Global Championship Final Four in its first year of existence.
From having a fleet of six-foot 14-year-olds on the roster to meeting Vince Carter and Dwyane Wade amid a fully catered trip to the ESPN Wide World of Sports Complex in Orlando, it was an experience he referred to as "otherworldly."
"I mean, the kids getting to meet guys like Dwyane Wade and Vince Carter," he said. "I mean, myself included, I felt like a kid when I met them."
| | |
| --- | --- |
| (Courtesy of Nihad Musovic for The Fordham Ram) | (Courtesy of Nihad Musovic for The Fordham Ram) |
And it was an equally memorable experience on the floor. Knowing the talent he had, Musovic recalled the message he told the team: "Listen, there is no team you can't beat. You guys are good enough. You guys are that good right now. But it's when you go down ten, what's going to happen? … Are you going to lift your teammates up or are you going to drop them? … They just came together and were an unstoppable group, until the end."
That isolated experience echoes so much of what Musovic hopes for in his players, and it is not the only success story he has to share. Take the 2019 City Championship with Fordham Prep as one example, or the myriad of collegiate players and those on that track.
"Just thinking about coaching a game on national television, I didn't think I'd ever get there. Let alone at the age of 24 with a group of kids that were just unbelievable to have," he said.
It remains true today, when Musovic says "them [his former players] having my number is like them having the keys to my car."
"In the summer we could only do outdoor work so I did it in my driveway, and they were there every day helping out with the younger kids, wanting to be a part of it. And that's just important for me to see because it clearly helped them in some way that they feel attached to the program, and that's all that really matters at the end of the day."
It's a particularly important mission for Musovic, who understands the challenges that children face, with his youth experience standing in contrast to that. "I say it all the time, I was insanely lucky to have the upbringing I had at home. And the coaches I had, for a large part of my life, were coaches that I could still call to this day, I still had fond memories of them. It was that feeling of those guys had belief in me and they never tried to hold me back but rather only believe that you could do it, try it, go for it. And a lot of kids don't have that."
"Even if it was just a home, a roof over my head or whatever, something as simple as that. I know that I had teammates who didn't have that, and that wasn't guaranteed. And I also have players today who don't have that," he said.
6th Boro's philosophy recognizes that basketball, and sports in general, transcends beyond the play on the floor. It is about the emotions, the relationships and the fun of the game that cannot be lost. That is what is so special about youth sports and what, unfortunately, has been lost in it. For Musovic, "at the end of the day, it's just the kids."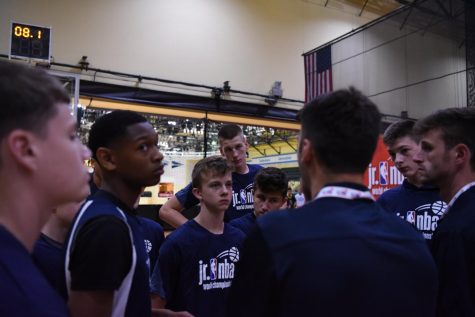 "When I started, I was obsessed with basketball, the sport itself and just everything about it," he said. "The technical aspects, the tactical, all that stuff was so cool to me, and I thought that was really what I cared most about. And then when you started getting to know all these kids and teenagers and all their personalities and their quirks and all these things, I realized, after maybe a year, I was like, I don't like basketball as much as I like coaching."
Musovic jokingly said the sport can be changed, but that love will still be there, and he strives for his players to feel the same way. "We want them to always feel that when they're on the court, yes, our common goal is winning, yes, our common goal is getting better, but our common goal is also, and really the golden rule is, to be happy and have fun."
"They know they can come and joke around for ten minutes and then get to work. They know that they can do certain things and be themselves, and it's okay to be themselves, and we encourage their whatever-it-is."
It's part of what makes 6th Boro so appealing, why it has grown to its successful point and why that commitment has never wavered for Musovic. Evident in his work toward a master's in Sports Coaching at West Virginia, it is a mission that is only getting started.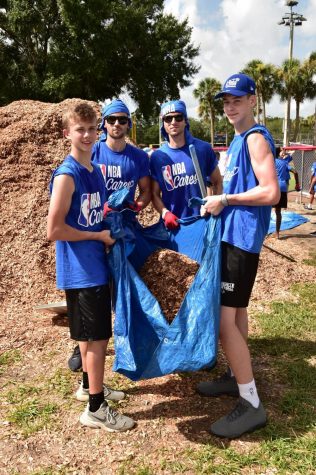 "It's been five and a half years since I started this up and started it going. I mean, it's amazing. I don't really know what to be honest, the future holds," he said. "You know, the parents love us, and the community loves us and we're really grateful for the impact we've made so far and we don't want to stop."
6th Boro has become what Musovic refers to as a "staple in the lower Westchester, Bronx area," and there is a desire to grow beyond it, but quality will never be lost. "It's getting there, but it just has to be a perfect fit."
And for Musovic, that fit is perfect right where it is. "6th Boro is their own. The guys that have played for me and are in college already playing and the high schoolers now … it brings a smile to my face like it's theirs. It's not my program, it's their program, and they know that because they feel at home there."
"It just means a lot that I can do something and help them and give them a different view of things and a different perspective and hopefully a different path that they can try and see if it works out for them," he said.
It's the reason Musovic started, the reason he is still going and the reason 6th Boro Hoops stands where it does today. And no matter what stage Musovic is standing on next, that will always be the case.