NYBG Presents "Kusama: Cosmic Nature" by Yayoi Kusama
After being postponed last spring due to the COVID-19 lockdown, the New York Botanical Gardens finally presented "Kusama: Cosmic Nature" on April 10, 2021. Designed by famed Japanese artist Yayoi Kusama, the art exhibition spans a significant portion of the botanical gardens. The exhibition presents various structures with polka dot designs, a signature characteristic of Kusama. The installations are integrated among nature as wormholes into Kusama's mind and her perspective on nature.
Upon entering the gardens, the small pond at the center roundabout holds an animated sun painted in bright reds, blues and yellows. The face is in a state of surprise, the mouth in an "O" shape as its rays twist like octopus tentacles as if it were traveling through dimensions and trying to keep its balance.
Some of the installations Kusama displays are new presentations of previous pieces such as "Ascension of Polka Dots on Trees," in which white polka dots are scattered across a red background clinging to the shape of majestic trees. Some trees are grouped together, and a few are isolated deeper into the gardens. This installation integrates calm natural elements with bold color. At first glance, it may be too stark of a contrast; but if you look deeper, the tranquil mysticism of the natural world is paired with a bold, imaginative cosmic world. Two fascinating aspects of the universe are brought together perfectly, blurring the line between what is of this earth and what is otherworldly. 
Kusama has been open about her traumatic childhood and hallucinations, which she cites as major influences on her art. She has described these hallucinations as "flashes of light, auras or dense fields of dots," as seen in works like "Ascension of Polka Dots on Trees." Kusama also cites the white stones covering the river by her family home as another influence on her signature dots.
"Dancing Pumpkin" is a 13-foot yellow and black structure on the Enid A. Haupt Conservatory Lawn. It looks like a skeleton of a pumpkin. It seems as if it is in motion, ready to twirl with a few legs slightly lifted and the entire structure leaning back. Frozen in motion, visitors young and old marvel at the "pumpkin," almost waiting for it to come alive and prance around the gardens. This is likely what Kusama intended, as she has also spoken about experiencing hallucinations where flowers took form in various shapes and patterns that came to life and engulfed her.
"Narcissus Garden" is another installation Kusama has previously presented. Reflective orbs lie in the pond at the native plant garden at the Botanical Gardens and slowly drift away from each other and float back together. Debuting in 1966 at the Venice Biennale in an unofficial exhibit, Kusama stood beside the piece with a sign that said "Your Narcissism For Sale," selling the balls for two dollars each. This piece has been exhibited at many different locations worldwide and was once presented at Central Park.
You can find other installations in the Enid A. Haupt Conservatory, the LuEsther T. Mertz Library and an Infinity Mirrored Room experience. The Infinity Mirrored Room will be available this summer in compliance with New York social distancing guidelines.
Though Kusama is open about her hallucinations and how she uses art as a vehicle to express herself and her struggles, there is next to no mention of this in the exhibition. Someone who is not familiar with Kusama' would likely not have received the message she is trying to portray without familiarizing themselves with her life and work. Even exhibitions unrelated to her hallucinations and mental state, such as "Narcissus Garden," do not mention key reasons why the installation came to be, which in this case is Kusama's focus on narcissism. 
Art can be — and is — interpreted differently by every person. Still, it is important for observers to understand the artist's intended message when viewing their art. "Kusama: Cosmic Nature" mentions nothing of Kusama's hallucinations and melancholic connection to nature. While I interpreted the exhibition as a commentary on the earthly and non-earthly worlds — and still do after learning more about Kusama — I would have welcomed information on Kusama to view the exhibit as intended. 
This is not Kusama's first exhibit that has neglected or minimized her mental health's influence on her work. Phillip Kennicott of The Washington Post also commented on the lack of publicization of Kusama's mental state and her intentions for her pieces in the 2017 exhibition "Yayoi Kusama: Infinity Mirrors." 
Kusama is greatly praised as one of the greatest contemporary artists, but unfortunately, social stigma regarding mental health has prevented her biography and true inspirations from reaching more audiences.  Despite her revered status as an artist, critics and high art consumers perceive her as a wacky, eccentric spectacle who chooses to reside in a mental hospital. Artists like Vincent Van Gogh, who were known to struggle with their mental health, are often made into similar spectacles with audiences romanticizing their struggles. It is absolutely necessary to view artists as humans. Kusama deserves credit and respect as a person who has found success and peace in presenting her trauma and mental struggles. Hopefully, future exhibitions will be as open and proud as she is about discussing her mental health.
Be sure to visit "Kusama: Cosmic Nature," on view until Oct. 31, 2021.
Author(s)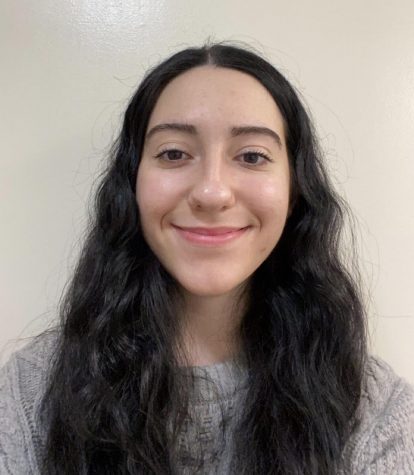 Sara Tsugranis, Culture Editor
Sara Tsugranis is a sophomore at the Fordham College at Rose Hill, majoring in political science on the pre-law track and minoring in Orthodox Christian...