Who's That Kid? It's TJ Hokunson, FCRH '22!
TJ Hokunson, FCRH '22, served as the Fundraising Director for FDM 2021. (Courtesy of TJ Hokunson / The Fordham Ram)
Fordham Dance Marathon (FDM) has always been an integral part of TJ Hokunson, FCRH '22, and his college experience. He has shown his positive attitude and commitment to the organization since the start of his involvement in 2018.
From freshman year to his current junior year, Hokunson has always displayed leadership in his various positions on FDM. In 2019, he was a Freshman Liaison, spreading awareness of the club to the freshman class on the Rose Hill campus. In FDM 2020, Hokunson was an Auction Chair, helping coordinate the largest fundraiser of the year. And in FDM 2021, he stepped into a leadership role by serving in a newly created director position: Fundraising Director.
"Navigating this position was a bit tricky at first," Hokunson said. "But once the semester began and we had planned our first couple successful fundraisers, everything felt normal." He also said that stepping up from the chair position to the director position was a noticeable difference, citing a bigger time commitment and more meetings. Hokunson however, was not alone in leadership. Sarah Huffman, FCRH '21, served as the Auction Director for FDM 2021 in the Auction and Fundraising committee. Huffman and Hokunson had worked together on the same committee before, and as they led such a passionate team this year, it was clear that this duo was set up for success. The two of them collaborated heavily on fundraising ideas to pursue in FDM 2021, meeting frequently together and with their committee. Their team would get together weekly to brainstorm new ideas for fundraising throughout the year, with meetings that lasted a few hours on occasion. 
However, there was more to the challenge than stepping into a new director position. Hokunson had to also effectively lead his committee to successfully fundraise during a pandemic, where money had become tight for many. Due to COVID-19, in-person fundraisers were no longer allowed. Relying on social media was the only option. 
"There were definitely times throughout the year where there were concerns with overusing social media," Hokunson said.
As if those challenges were not enough, FDM 2021 took on a hybrid model. Half of the event was in person and half was online. Hokunson and his team still had to create fundraisers for the 12-hour event, with a new fundraiser happening each hour. It was clear that the Auction and Fundraising committee had a lot to tackle. However, Hokunson's unwavering support and confidence he placed in his team was what led them to be as successful as they were.  
As it was revealed on Saturday, April 17, FDM raised over 92,000 dollars throughout the year. Those countless hours of meetings and collaboration brought Hokunson and his team the success that they had sought out. 
Reflecting on FDM 2021, Hokunson credited a lot of this positive experience to the Auction and Fundraising committee. After meeting collaboratively on Zoom the entire year, the committee finally met for the first time altogether at FDM itself. 
"It was so much fun getting to spend our day-of-event with the people who I worked so closely with all year and who put so much hard work into this day," Hokunson remarked. "I could not have done this without all of the hard work of our chairs."  
With FDM 2021 officially over, Hokunson already has his eyes set on FDM 2022. And though Hokunson has clearly displayed leadership and will continue to do so, his goal remains the same as it has been since freshman year. 
"For FDM 2022, I just want to further spread our message that kids get cancer too and to raise as much as we can to help every child have the chance to grow up," he said. 
No matter what next year brings for FDM, it is clear that Hokunson will face and overcome any challenge head-on.
Author(s)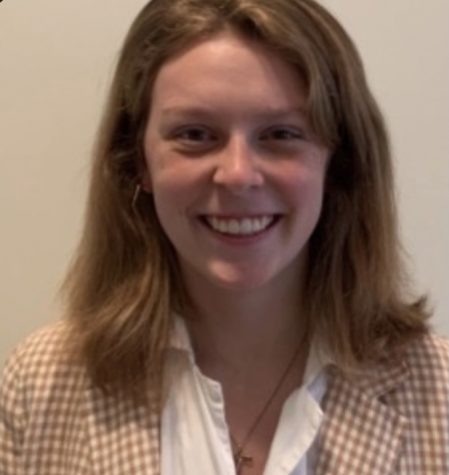 Collette Campbell, Digital Producer
Collette Campbell is a junior at Fordham College at Rose Hill, majoring in French language and literature with a minor in communications and culture, and...