Dear "Love Island," I love you.
Within the ever-growing dumpster known as reality television, there is one shining piece of trash that glistens more than the rest.
"Love Island" is 10% competition, 30% relationships, 54% unintentional social experiment and 6% "bruv." Since 2015, the show has aired six seasons (don't worry, all are available on Hulu) and also spawned a U.S. version (which lacks British accents and is therefore slightly inferior). Luckily for avid fans of trash TV who are desperate to microdose escapism, both series have been renewed for a 2021 season this summer.
For the U.K. version, a group of British contestants spends the summer in an isolated mega villa in Mallorca. At the beginning of the season, the initial group of five male and five female islanders meet and couple up with each other. For context, during this slightly awkward ceremony, the men are shirtless and the women are wearing bikinis and high heels. As time goes on, they can "re-couple" with others in the villa, existing islanders can be dumped and new islanders can enter. No one is safe, and the show is ripe with fresh drama and tension. At the end of the summer, the public votes for their favorite couple to win a $50,000 prize.
Love Island turns out an impressive 50+ hour-long episodes per season, nearly one new episode every weekday. Unlike other reality TV programs, "Love Island" episodes are aired only a few days after the filming occurs, and the winners are declared live in the final episode.
The real-time effect feels authentic and also creates an opportunity for viewers to participate in "Love Island" by voting for their favorite or least favorite couples or contestants. Within a day or two, audiences watch as the results of their votes put couples in jeopardy of being dumped from the villa. Even more cruel, sometimes the islanders must vote between themselves for who should be sent home. Once, the producers made a couple decide between themselves who should leave.
In the meantime, episodes are filled with challenges, confessionals, surprise dates and villa parties. The camera closely watches the islanders' every move, snog, gossip, mistake and lie.
It's easy to feel compassion when an islander is rejected, like Zara Holland in season four, or annoyance when an islander is not honest with themself, like Tyla Carr in season three. Contestants range in age and personality, but if you look closely, you can see how contestants mature throughout the summer and are affected by their time in the villa.
Whereas other reality shows can feel forced, disingenuous or slow, "Love Island" keeps viewers captivated with public participation, genuine emotion and, of course, its abundance of British slang.
Author(s)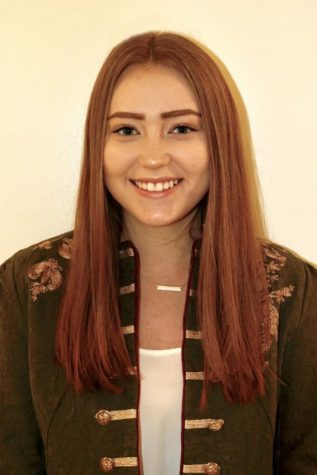 Katherine Morris, Digital Director
Katherine Morris is a junior at Fordham College at Rose Hill, double majoring in digital technologies and emerging media and mathematics/economics, and...