"Minari" Beautifully Tells the Story of One Family's Pursuit of the American Dream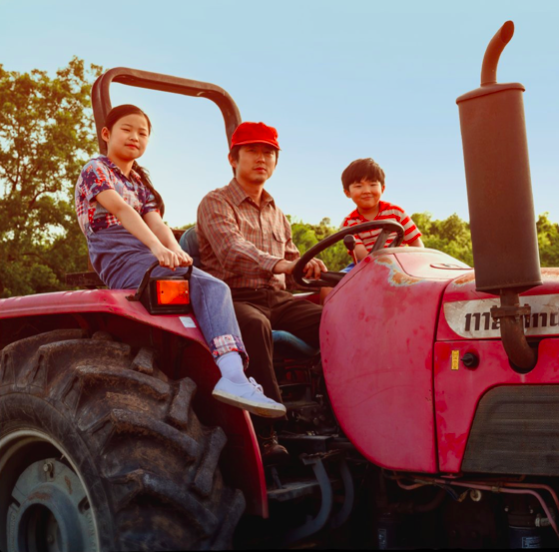 Director Lee Isaac Chung masterfully weaves a gripping emotional narrative that explores themes of family and the American dream in his latest movie, "Minari" (2021). Chung explores these ideas through the lens of a South Korean family seeking to secure a future for their children in America, all while fighting to stay together. The title "Minari" comes from a Korean vegetable that is known for its ability to take root anywhere, an obvious allegory for the Yi family. It truly speaks on the unique struggle of immigrants pursuing the fabled American dream.
The Yi family finds themselves settling in rural 1980s Arkansas, with the hopes of starting a vegetable farm that specializes in growing Korean vegetables. The family is headed by father Jacob (Steven Yeun) and mother Monica (Han Ye-ri) who are at a crossroads about their family's future. Jacob has high aspirations to stay in Arkansas and start his dream farm to cement a future for his family in America, while Monica believes this plan is purely a fantasy and they should move somewhere more practical. Caught in the center of their conflicting agendas are their eldest daughter Anne (Noel Cho) and son David (Alan S. Kim) who are the deciding factors for their parent's future visions. 
Monica and Jacob's contrasting views outline the common plight many families pursuing the American dream face. Seeing this struggle in the frame of an immigrant perspective makes it that much more impactful of a story. Despite this being a story about immigrants at its core, the common struggles with racism, finances and assimilation are simply facets of the larger story and do not overshadow the core mythos that Chung envisioned. Every struggle that the Yi family encounters makes waves that ripple through each family member, allowing the audience to see how they individually react and as a result grow together as a cohesive family. The narrative is less about a single family as a piece of a larger puzzle, but how this part of life fits in with the family.
These characters are thrust into what is best described as a truly human experience and every scene feels deeply rooted in reality, adding to the underlying emotion that permeates this film. Throughout this movie's hour and fifty-six minute runtime, each scene allows the viewer to feel fully immersed in the moment thanks to the breathtaking cinematography and genuine dialogue that occurs between the characters. The audience is given the opportunity to become a part of the Yi family, to experience every struggle and resulting emotion alongside them. 
Minari does not attempt anything spectacular. Instead it creates a very real and modest experience that culminates into a deeply emotional story that —  I promise you — is worth the watch.