Museum of Lost Memories Strikes a Nostalgic Chord With Viewers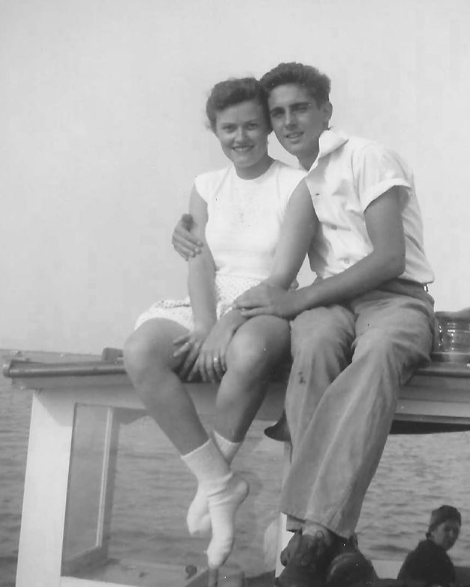 During the pandemic, many families and individuals have been left with nothing but time to reflect on the past. Digging through boxes of photo albums and home videos can transport loved ones to a different era. Before the age of the Internet, memories were captured through mediums such as film photography and video cassette tapes. However, some of these physical reminders have found themselves far from their owners. Instead, they lay forgotten in the corners of many NYC thrift and secondhand stores. The TikTok and Instagram accounts @museumoflostmemories have made it their mission to find these records and share them online in hopes of reconnecting them with their long-lost owners.
According to the Museum of Lost Memories, "memories need to be shared." On TikTok, the account has shared dozens of photos and videos, amassing over 9.2 million likes and even successfully identifying some of the subjects featured in the original images and clips. The overwhelming sense of nostalgia captured in each grainy shot has struck a chord with a generation infatuated with the past. TikTok users often respond to the videos. One user commented, "It makes me sad seeing beautiful memories end up in a thrift store. Thank you for making these stories known again." Another said, "Real lives, real memories, everybody has their share of it. Kind of tugs at me." Some users asked to be updated if the people in the photos have been found.
Other accounts posting similar photo and video collections have succeeded in reuniting with the original owners. However, the content from the Museum of Lost Memories is mainly posted as a reflection of forgotten memories cast aside or lost for a variety of unknown reasons. The owner of the account frequents New York thrift stores, where they have found a wealth of moving images, ranging from pictures of the Twin Towers on a clear, sunny day to portraits of war veterans and blurry shots of partygoers. The varied assortment of documents appeals to a diverse audience from all walks of life, as the subjects represent a vast range of identities and experiences.
There seems to be a fascination with the oftentimes unexplainable lack of personal history behind each photograph. On the Museum of Lost Memories' Instagram account, a commenter responded to a post of an elderly trio from 1990 with "These pictures make me miss people I've never met." These feelings of wistfulness and nostalgia resonate with many viewers. The entire project feels profound in its mundanity — most of the images just portray ordinary people living their own individual lives — yet the unique and irreplaceable nature of each photograph makes the viewer feel as if these are lost pieces of cherished art. Also, the reality that many of these albums and tapes have been discarded or given away despite being meticulously labeled and organized in some cases forces viewers to question what circumstances led to their abandonment.
On TikTok, the Museum of Lost Memories always asks viewers if anyone recognizes the subjects in the photographs. The moving music backing each clip adds to the sentimental atmosphere of the account. Many of the photos are old, ranging from the present day to the early 1940s. The video clips, taken on an assortment of old camcorders and even documented on video cassette tapes that we would now consider wildly outdated, are beautiful in their imperfection. Some are grainier than others and some have been partially damaged or recorded over, but all serve as truly exceptional time capsules into bygone eras. In one TikTok video, the account displays a slideshow of pictures from Afghanistan in 1969. Many users commented on how emotional and heartbreaking it is to view images of such a beautiful country pre-war when the present-day reality is so different from the tranquility of the pictures. The permanence of the film photographs and video recordings is a stark contrast to the digitization of modern media, and while neither is necessarily superior, the novelty of physical memories has a powerful emotional effect on viewers.
During the pandemic, it can feel as if life is passing us by as we eagerly await the end of this difficult time. Until then, it is important to remember that our daily lives and the memories we have made are uniquely irreplaceable within the timeline of history. Perhaps in the future, people will view our digital footprints with the sense of wistfulness and nostalgia that we experience for projects such as the Museum of Lost Memories.
If you are interested in viewing the collection or following the account for further updates, you can follow @museumoflostmemories on Instagram and TikTok, or visit their website, museumoflostmemories.com!