Overtime: It's Draft Time
The NFL Draft — more so than any other professional sports draft — is one of the most fascinating events on the sports calendar. Of course, there is the talent itself, this year more so than some others. As a college football fan, it is exciting watching some familiar faces start their careers at the next level.
And for some teams, these players will have a real impact from the beginning, specifically at the quarterback position. Regardless, by far, the most entertaining part of the NFL Draft is the speculation that precedes it.
From the final name of Round 7 called on Saturday until this same time next year, fans and pundits will already begin speculating on who the top pick will be in the draft to follow. The same is true for this year, as the second the University of Alabama hoisted the College Football Playoff National Championship Trophy in January by defeating the Ohio State University, attention shifted to where the game's marquee players would fall in the draft a few months later.
Now the moment for that draft is here, set to begin this Thursday in Cleveland. And the theories this year are through the roof, primarily because of the uncertainty in the college football season preceding it. Because of that, even the surest products are an absolute mystery.
The NFL is a quarterback-driven league, and that will likely be on display in the event's first few picks. The Jacksonville Jaguars are a near guarantee to draft Clemson University product, Trevor Lawrence. Some see him as a generational talent, but even if that is the case, the uncertainty of Urban Meyer and the Jaguars' organizational structure could doom an entire career.
At number two, the Jets are widely expected to take Brigham Young University's Zach Wilson in hopes of reigniting their franchise. Things are looking up in New York, with new head coach Robert Saleh and offensive coordinator Mike LaFleur in place to mold the team's future. Wilson may very well be the spark in it, but the questions of competition level and throwing restraint loom large.
It is also interesting just how much of a seeming lock this pick has become. Just a few months earlier, I recall Jets fans mocking Ohio State's Justin Fields in a green uniform after his incredible performance against Clemson in the College Football Playoff.
Now, Fields' stock has been marred by unconfirmed rumors, with some taking these as more valuable than an entire collegiate career that proves otherwise. While I am not inside the locker room, it seems more like media controversy than any substantial truth.
And then there is the curious case of Mac Jones. The Alabama quarterback who was routinely seen as a fringe first-round pick and one of the background actors in this year's draft has been catapulted into contention to head to the 49ers in the number three spot despite rarely having been mocked to that same team a few spots behind at twelve. It was only after a trade-up that this move became a talking point, a bit strange at the least.
Perhaps the biggest question mark of the night, however, is Trey Lance. The North Dakota State University quarterback has all the right attributes on paper, even producing an incredible NCAA record 287 passes thrown without a pick in his last season, 2019. He played just a single game in 2020, before the COVID-19 pandemic's onset, opting out of the restart in 2021. How are teams expected to evaluate a player who has been off the field for over a year? More importantly, how can experts accurately traject his NFL career?
The NFL Draft is unpredictable —  both in how it plays out on the night and in each player's respective career — and that reigns especially true in a year of college football that is difficult to evaluate. Alongside Lance, the University of Oregon's Penei Sewell opted out of last season, as did Virginia Tech University's Caleb Farley and Louisiana State University's Ja'Marr Chase, all projected as potential top picks.
Other than that, injuries are a constant question as well. Farley himself is one example, suffering a torn ACL. Alabama's Najee Harris and DeVonta Smith are both in good shape, but the latter went down just a few months ago in the National Championship. Jaylen Waddle is another example, missing most of the Crimson Tide's season until that final game.
All of this is to justify why I find the NFL Draft so humorous. At the end of the day, it is a guessing game with an equal number of busts for every hit. Despite that, the media lectures about which player will have the most success. Ultimately, no one really knows, and that includes the teams themselves.
This uncertainty exists in any draft and in any sport, but particularly so in the NFL and amid a pandemic. But this week all of those questions of who will end up where will finally be put to an end, only to start new ones of how their career will be. Ultimately, I say we all just let the questions stop and the play talk.
Author(s)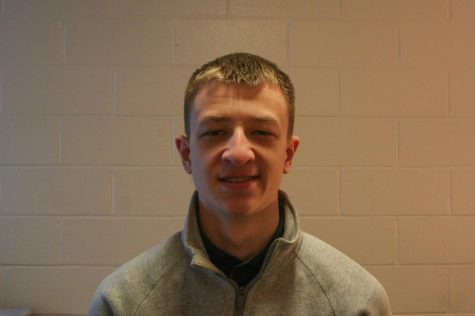 Alexander Wolz, Sports Editor
Alexander Wolz is a sophomore majoring in communication and culture. He went from writing to assisting and will now be Sports Editing. He also loves video...