Student-Athlete Column: More Than an Athlete
A few hours after dropping 33 in his first game back with the Brooklyn Nets from injury, Kevin Durant won an Oscar. 
He and Mike Conley Jr. joined Kobe Bryant on a select list of individuals who both played in the NBA and earned an Academy Award. Bryant won in 2018 for an animated short based on a poem he wrote for his retirement from the game. Durant and Conley were executive producers for "Two Distant Strangers," which took home this year's prize for best short live-action film. One of its directors, Travon Free, was also a former college basketball player at Long Beach State University. 
These achievements are yet another example of the excellence found at the intersection between arts and athletics and how the phrase "more than just an athlete" is more than just a saying.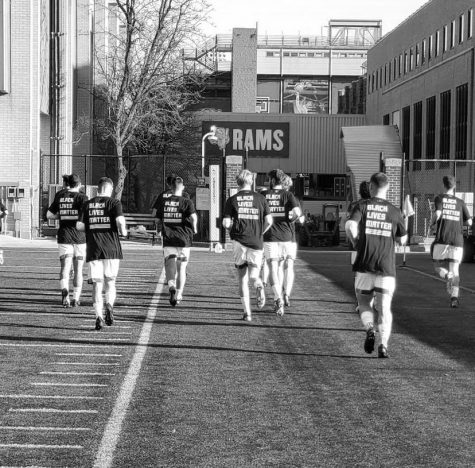 In February 2018, Fox News host Laura Ingraham told LeBron James and others who get paid "to bounce a ball" to "shut up and dribble." These ignorant comments stem from a deeply rooted and systematic set of beliefs largely relating to race. These are the same kind of sentiments Durant and Conley's film explores through a lens of police brutality. Unfortunately for Ingraham, and fortunately for everyone else, it is now April of 2021 and the athletes' presence beyond the sports realm is greater than ever. 
Former and current professional competitors have a voice in society that transcends their physical achievements on a court or field —- discussing politics, leading social justice charges, starting businesses, hosting shows, creating content and more. The more today's athletes continue to break the status quo and shatter ceilings, the more they pave the ground for future generations to do the same. 
I know so many athletes at the collegiate level who not only participate in other extracurriculars, but excel in them. Whether it be a basketball player who draws, a softball pitcher accepted into a PhD program for biophysics or a group of athletes from different sports coming together to catalyze an unprecedented mental health initiative, I have witnessed so many amazing individuals at Fordham accomplish so many amazing things. 
I graduate in less than a month. As the days wind down, I get more nostalgic. In my reflection, I have realized the best things I got from Fordham mean more to me than the sport that brought me here in the first place. An education, lifelong friendships, beautiful memories, an appreciation for community and, most of all, a chance to be more than just a number on a roster. 
And I hope one day to use that sentiment to inspire young girls and boys the way athletes like Kevin Durant or Kobe Bryant have done for our generation.