Fordham Dining: A Bonding Experience
College small talk. It is dreaded and endured by all. As a freshman, or even as a senior, there are only so many times one can stand being asked their major, hometown and dorm building. Don't worry — Fordham University provides a unique conversation starter: the food.
Fordham University is notorious for many things: the beautiful campus, the liberal arts core curriculum and the less than ideal dining situation. Niche.com even dared to give Fordham's food a D- rating. 
This might sound terrible, and it is almost certain that you're going to hear students complain about the food during your first few weeks on campus, but Fordham's lackluster dining provides an eccentric bonding experience for students of all ages. 
If you're sick of exchanging GroupMe usernames and class schedules, try complaining about the selection in the cafeteria. Maybe throw out a comment about how the cheap coffee at Rod's is worth it for the atmosphere. Fordham dining is the backbone of plenty of introductory conversations. 
In a way, Fordham's dining situation is a gift. You will never have to worry about that awkward beat of silence with the person sitting at the desk next to you. Instead of busying yourself by clicking between the calendar and health apps on your phone before class, try striking up a conversation about the numerous fires at Urban Kitchen (seriously — at this point, we should be questioning just how flammable those Beyond Burgers are). 
The food really isn't all that bad, though. It is just bad enough to provide good conversation.
There are some great upsides too, like the employees at Starbucks, who are some of the nicest people on campus. Somehow, they manage to remember a lot of the students' names (and orders) and are extremely kind even though they usually have to deal with a madhouse of students crowding around the counter.
Fordham dining is less of a lost cause and more of a confusing riddle that takes some figuring out. Here's my best advice. Warning: this advice is coming from a girl who usually just eats chicken nuggets up in her dorm room for dinner.
Use and abuse your DCB at Starbucks. Even if you don't like the drinks there, they have the best breakfast options: sandwiches, croissants and muffins. If you're more of a smoothie person, definitely try the smoothies at Urban Kitchen. You can pick your own ingredients and base.
Eat fruit. Please. I'm begging you. If you don't trust the mysterious fruit selection at the cafeteria, venture over to the P.O.D. Market in the Queen's Court basement and buy some berries with any remaining DCB. Trust me; I'm just trying to save the Fordham undergraduate population from scurvy. 
When braving the cafeteria, make the most of your swipes. With most meal plans, each meal swipe comes out to around $13, so don't waste a meal swipe on a bag of SunChips and a cup of water. Stock up! Make sure to keep an eye out for the delicious, warm chocolate chip cookies. 
Most importantly, don't be afraid to discuss the dining situation. I'm aware that it could be worse. The fact that the food is one of the worst parts about Fordham is probably a good sign. Still, it gives us something to talk about, and for that, I'm grateful. 
Author(s)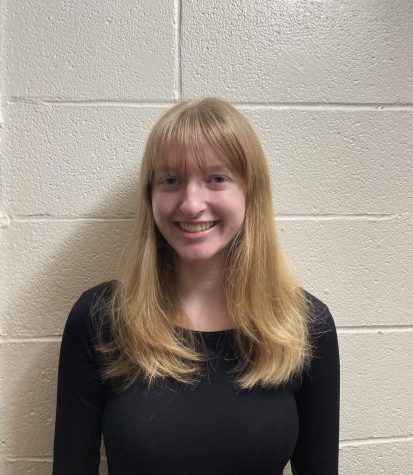 Taylor Herzlich, Opinion Editor
Taylor Herzlich is a sophomore at Fordham College at Rose Hill, majoring in journalism. She started writing for the Ram her freshman year and is thrilled...