Football Looks to Continue Success After Shortened Season
For most of the 2020-21 academic year, as the world handled the effects of a pandemic that only seemed to worsen, it was not very clear when Fordham Football was going to get to play their season, if it all. But when it came down to it, the Patriot League eventually held a shortened season in March and April, and the Rams played three games and won two of them.
That winning record, even in just three games played in the spring, is not to be overlooked, especially considering the improvement it was on the 4-8 season of 2019. But now comes the real test: it is just about four and half months since the conclusion of that unique 2020-21 season, and now the Rams will be looking to build on the momentum that they picked up in April.
Offensively, the squad on the field will be led by senior Tim DeMorat, their anchor and veteran of a quarterback, last season's Patriot League Offensive Player of the Year and the 2021 Preseason Offensive Player of the Year. DeMorat completed 92 of 129 passes and threw for a total of 1,049 yards in the three games he took snaps last year. DeMorat will be joined in the backfield by two selections to the preseason All-Patriot League first team, senior captain Trey Sneed, who earned All-League honors a few months ago with 52 rushes and 18 passes for a total of 304 yards, and graduate student Zach Davis, who missed last season but was First Team All-League in 2019 with 1,013 yards and seven touchdowns.
On the other side of the ball, the well-rounded Fordham defense finds strength in its linebackers, namely senior Ryan Greenhagen, a defensive standout across Football Championship Subdivision (FCS) football. Greenhagen is not just the Preseason Patriot League Defensive Player of the Year but is also a Preseason All-American and is on the Buck Buchanan Watch List for the best defensive player in the FCS. He is also ranked seventh in Fordham history with 35.5 tackles for loss through 26 career games and currently leads all active FCS players with 1.37 tackles for loss per game. 
But even with all of that talent and potential, this year's schedule will not be easy for the Rams. They open the season on Sept. 4 with one of the biggest games that the program has played in recent memory, traveling to the University of Nebraska to take on the Cornhuskers, a Football Bowl Subdivision (FBS) opponent from the Big 10 Conference. They will also go to Florida Atlantic University, another FBS program, two weeks later. All of this to say the Rams will likely have to make up for those games in their record during the Patriot League conference schedule, a stretch of the season they went 2-4 during last year.
The road ahead in 2021 is going to be tough for Fordham Football. But fortunately, for their sake, they have the talent to succeed in it.
Author(s)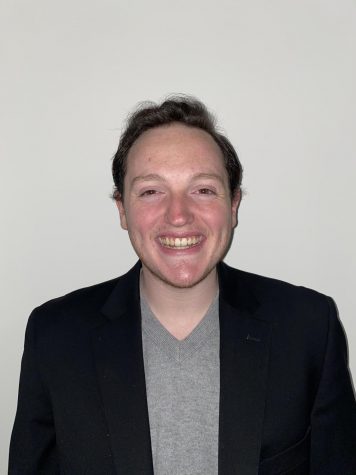 Dylan Balsamo, Managing Editor
Dylan Balsamo is a junior at Fordham College at Rose Hill, double majoring in film & television and music, or, as he likes to call it, majoring in...