Lorde's "Solar Power" is Bright, but Lacks Power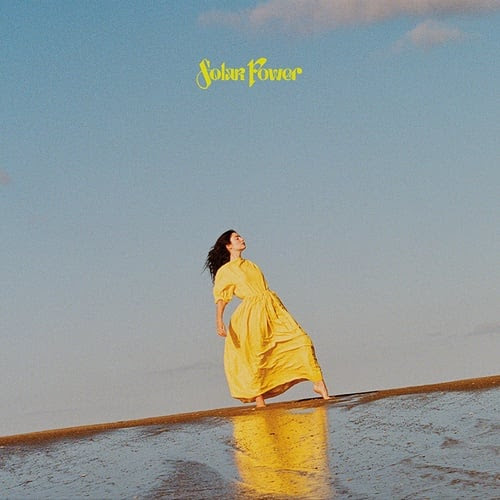 After her 2013 breakout triple-platinum debut album "Pure Heroine," Lorde positioned herself as the pop genre's darkest princess at the age of 16. Four years later, she colorfully burst back onto the scene and left listeners in awe with her critically-acclaimed psychedelic album, "Melodrama." Four more years passed as listeners patiently waited for Lorde's return after going dark from social media. On Aug. 21, Lorde returned from her hiatus with her third album, "Solar Power," which conjures the light of the sun without the heat to match. 
The lead single and title track, "Solar Power," is the very definition of generic and effortless. The light acoustic guitar and '70s hippie-era drumming don't seem very becoming when the pop star's catalogue boasts hits like "Team," "Yellow Flicker Beat," "Green Light" and "Tennis Court." Some listeners may find themselves warming up to the lukewarm song, but others may notice the similarities between Lorde's hook from Gwen Stefani and Moby's 1999 song, "SouthSide."
The album does have many glowing moments where the minimalistic sound works, exemplified in tracks like "The Path," "California" and "Stoned at the Nail Salon." "The Path" opens ominously with a light rolling eclectic guitar reminiscent of Soundgarden's "Blackhole Sun." The track maintains its alluring grasp with Lorde singing, "Now if you're looking for a savior, well that's not me / You need someone to take your pain for you? Well that's not me." The simple drums snap warm and wonderful life into the enchanting song. "California" is another sparkling track. It maintains a somewhat playful cadence — so much so, it sounds lullabic. What makes this track a particular standout is how Lorde reflects on the cost of fame in her young life, a common theme on the album which is cleverly executed here. She sings about how the door of the music industry flew open for her with her debut single, "Royals." She references the time and money she's had to spend on jets, hotels and performing, as well as how much she loves it all (yet suffers with the ill-effects of mental exhaustion such a life can bring). She wraps up this ray of light nicely when she sings that she doesn't want "that California love," a somewhat lighthearted jab at a life she is critiquing on a more solemn level. 
"Stoned at the Nail Salon" offers another introspective look into the pop star's mind, with the acoustic guitar fitting snugly around Lorde's vocals. Hearing Lorde sing, "Cause all the music you loved at sixteen you'll grow out of / And all the times they will change, it'll come around / I don't know / Maybe I'm just stoned at the nail salon," feels like wearing the warmest and sweater on the coldest winter night. On the other hand, some lyrics are coldly true. Lorde mentions changing times within the music industry, and the artists –– like Billie Eilish –– who have ushered them in. Heartbreakingly, Lorde seems to write herself off even though she still has so much more to contribute to the dark-pop genre. She pioneered a road for a generation of artists like Eilish and Tove Lo. 
"Fallen Fruit" is certainly the sweet spot of the album and brings in the ray of light Lorde needed to help the album at least attempt to live up to its title. Lorde brilliantly sings, "To the ones who came before us / All the golden ones who were lifted on a wing / We had no idea the dreams we had were far too big," to the sound of spaghetti western electric guitar strumming in the most welcome of changes she posits on the new album. In the track, Lorde comes across as an outlaw fighting to reclaim what made her a household name almost a decade ago. On this track, it's a battle she wins excellently with sharp-as-ever vocals and well-crafted storytelling. 
After "Fallen Fruit," it becomes clear Lorde focused on making an environmentally conscious album, as the remainder of the tracks sound tragically recycled with not enough variation to keep "Solar Power's" flicker alive. 
At only 24 years old, Lorde has barely scratched the surface of her illustrious career. For fans, however, "Solar Power" is likely to disappoint.