The Certified Lover Boy: Drake's New Album Brings Several Hits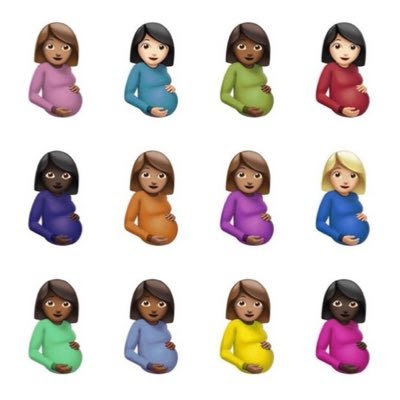 Three years after his last project and following nearly a year of rumors, we have finally received Drake's long-awaited sixth studio album, "Certified Lover Boy." Drake superfans were taken through a rollercoaster of emotions when billboards began popping up from Memphis to Nigeria, revealing the features on the album. Within a week Drake announced and released the highly anticipated album. 
The album artwork Drake chose was equally interesting. Done by Damien Hirst, the album cover shows a white background, featuring 12 pregnant female emojis of all different races. While the artwork is a bit strange, and certainly on the unconventional side for Drake's typical mass-appeal approach, it seems to suggest a certain self-assuredness. It was a subtle acknowledgment that he could send the internet into a frenzy with a few emojis, which he very much did. 
"Certified Lover Boy" doesn't necessarily bring too many surprises sonically. We are seeing Drake at a very interesting point in his career. This is his first album after the birth of his child. He has long reached the pinnacle of fame, and from his lyrics, one gets the sense that Drake is aware of how little he has left to accomplish. On the other hand, one also gets the sense he is aware of the pitfalls of the status that he has reached.
On the introductory song "Champagne Flows," Drake raps "Career is going great, but now the rest of me is fading slowly." Here, we see Drake explore the heights of success he's reached, but address how it has also drained him.
Continuing in a long line of top-notch Drake and Future collabs, the main standout song from the album would have to be "Way 2 Sexy" featuring Future and Young Thug. Sampling Right Said Fred's "I'm Too Sexy," the song is both ridiculous and absurdly catchy. While it is the only song with any kind of radio potential, there are still a few other standout songs, such as "N 2 Deep," "No Friends in the Industry," "7 AM on Bridle Path" and a few other interesting features. Being a Drake album, it was certainly inevitable we would  get a few good songs with the classic dark-Toronto sound carefully crafted by Drake and OVO 40 (Noah Shebib) over the last decade.
Teaming up with young superstar, Lil Baby, for the song "Girls Want Girls," the two Peter Whouleycontinue on their catalogue of hits, going back to Lil Baby's first mainstream hit "Yes Indeed".
Here, Drake starts by informing whichever and however many women he's addressing that they "Cannot play a player baby," and continues to rap tales of flying women to Miami and renting hotel rooms. Eventually, we see this version of himself take full form on songs like "Race My Mind" and "TSU." In typical Drake fashion, his songs about women come with a great deal of mixed emotions. On "Race My Mind," Drake manages to sneak in a killer Steph Curry reference while speaking of marriage: "How I'm supposed to wife it? You not Ayesha enough." On the song "F***ing Fans," Drake carries a different sentiment, looking back on his own mistakes. 
Throughout the years, Drake has managed to create many different versions of himself for his fans, and throughout the album he definitely manages to touch on all of them.
As a whole, the album flows well and feels cohesive from a musical standpoint. However, it's not anything new from Drake, and almost sounds as though he was trying to give his fans what he thought they would expect from him. 
Drake seems to have taken a little piece from each of his albums and thrown them all together, hoping he could satisfy everybody. At this point in his career, it is to be expected that Drake is not as focused on music and not as driven as when he was a young burgeoning artist. There is little left for him to accomplish, and between rehabbing knee injuries, raising a son, maintaining his appearances and just living the life of Drake, music probably is not his top priority right now. While "Certified Lover Boy" checked off a lot of boxes, and definitely didn't leave much to be desired as far as what to expect from a Drake album, it turned out as an album that had a few good songs, and a bunch of mediocre songs in between.