Just Like the Good Old Days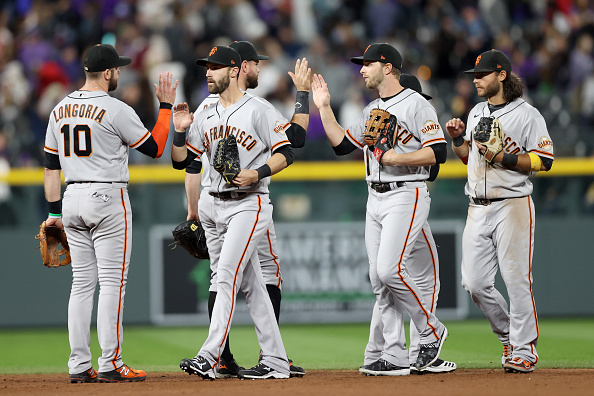 October 3, 1951, Manhattan, New York, The Polo Grounds. On this fateful afternoon, the Brooklyn Dodgers faced the New York Giants in the rubber match of a three-game playoff series. The bitter crosstown rivals were both seeking the National League pennant and a date with the mighty New York Yankees in the World Series.
This was the stage for one of the most dramatic moments in baseball history. With thousands of servicemen listening to the game's radio broadcast stationed in Korea for the war effort, it may also be remembered as a staple of the larger American story. 
Down 4-2 in the bottom of the ninth, with one out and two runners on, Giants third baseman Bobby Thomson blasted a pennant-winning, three-run home run that was later dubbed as "the shot heard round the world." 
The moment encapsulated a remarkable season for the Giants. While they were indeed a talented club that boasted great players, like outfielder Willie Mays and second baseman Eddie Stanky, few could have predicted their success. In the middle of August, they trailed Brooklyn by 13.5 games in the standings, but once October arrived, they won 37 of their last 44 games, forcing the best of three playoff set. 
This October will mark the 70th anniversary of that wild season, and it is fitting that the modern day Los Angeles Dodgers and San Francisco Giants are currently engaged in a duel for the NL West crown. Just like the good old days, the two rivals each have championship caliber rosters. 
On the LA side of things, starting pitchers like young Walker Buehler and trade deadline acquisition Max Scherzer have been dominant. Big name position players, like first baseman Max Muncy and outfielder Mookie Betts, have helped form a lineup that opposing pitchers dread. 
Much like the 1951 squad, this season's Giants have been a bit of a surprise. Fueled by "renaissance" seasons from grizzled veterans, catcher Buster Posey and shortstop Brandon Crawford, the Giants have been able to hang tight with the defending champion Dodgers all summer long. At the time of this article, the Giants currently hold a one game lead over the Dodgers in the standings. However, this could change relatively quickly with several games left to play. Regardless, both have already clinched postseason berths with the best records in the NL. It is almost a given that whoever wins the division will play the winner of the NL Wild Card game in the NLDS. That could very well be a classic Giants-Dodgers postseason matchup.
Baseball fans should be very excited for a fight to the finish between two familiar foes that will be a treat to watch. While this race may be in California instead of the city that never sleeps, the mystique of the Giants-Dodgers rivalry will always be special, even 70 years later.