In The Meantime: Listen to Alessia Cara's Newest Album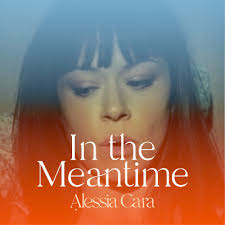 At just 25 years old, Alessia Cara made a name for herself in the music industry. Her most popular songs "Here," "Scars to Your Beautiful" and "Stay" ft. Zedd are no strangers to the top of the charts. Within the past seven years, she became the first Canadian artist to win the Grammy Award for Best New Artist, performed on many late night shows and released three studio albums. 
Her most recent release, "In The Meantime," showcases Cara's mixed emotions. The album takes the listener on a journey through Cara's experience following a breakup. Listeners experience not just the singer's sadness and pain, but how heartbreak is just another part of growing up. This album is the perfect sequel to her most recent album, "Pains of Growing." 
With that being said, I had high expectations for this album. I was a big fan of "Pains of Growing." It has some of my favorite songs on it. I did like "In the Meantime" the first time I listened to it, but after a while, I found the songs blending together in my mind. The first half of the album was stronger than the second half because it was more experimental, with different backing tracks and transitions between the chorus and verses.
I found that a few of the songs on the album sounded very similar to one another, and did not stand out as anything special. Of course every album is going to have songs that you skip, but this album had more "skip" songs than I had hoped.
Quickly after I finished the album, I settled on my top three songs: "Lie to Me," "Box in the Ocean" and "Bluebird." These songs had not only the best storytelling, but Cara's creativity shines through.. Especially with her 1920's speakeasy vibes in "Bluebird," I really felt the fun that she felt when writing these songs because she went outside the box with her vocals and the main beat of the song. 
One thing that I always appreciated about Cara's songwriting was how she never sugarcoats her experiences, but also does not make herself seem like a victim. "In The Meantime" does an especially good job of recognizing her own unstable emotions. She is quick to call herself out in the song "Somebody Else" with the line "I fill blanks with my own pride/I tell myself you're miserable without me." It's lyrics like these that make her songs extremely relatable to listeners, especially those going through a heartbreak. 
In general, I am impressed with Cara's creativity on this album, and I think it is one of her most mature pieces to date, and really shows her range as an artist. She has come a long way since the release of "Here" and I am extremely excited to see what else she puts out in the future.