Barstool Athletics and NIL: An Attempt to Understand the New Age of College Athletics
In this evolving NIL situation, enter Barstool Sports, a pop culture/gambling company created by Dave Portnoy in 2003. The question becomes, though, what even is a Barstool Athlete?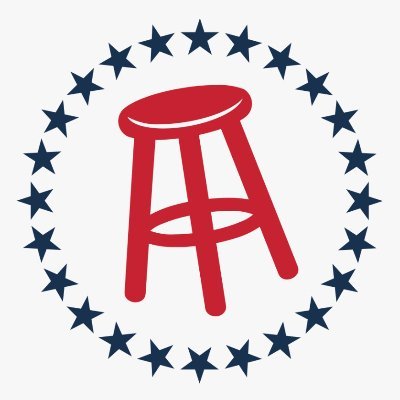 The concept of college athletes receiving income has been a rather touchy subject.  There has been debate for years over media companies using the name, image or likeness of then amateur athletes in college to make merchandise and profit, where the athletes themselves can't make a dime.  For big names such as Zion Williamson, Anthony Davis, Saquon Barkley and other college legends, they didn't receive any compensation for schools profiting off their names. 
On July 1, 2021, the NCAA and college athletes had finally found middle ground; college athletes can finally make money off their name, image, and likeness (NIL), who represent over 350 division one athletic programs. Discussion over whether athletes should earn a salary, or be allowed to obtain income/compensation in some way has finally found it's middle ground.  
While it's only in the early stages, the NCAA has taken the first step to making things right with college athletics. The question then became: How do these athletes create pipelines that directly put them in a position to draw clout?
Enter Barstool Sports, a pop culture/gambling company created by Dave Portnoy in 2003, designed to derive from the norm of sports media being a tad more ruthless than your normal sports media outlet.  It started off as a fantasy sports/gambling projection thread, but it has since wandered into general sports, pop culture and now collegiate sports. 
While Portnoy is rambunctious and tends to speak out of pocket, his intentions are for the better. He gives athletes a chance to become something a little larger, especially for ones that play at smaller schools or are not the best players on their teams.   
Portnoy's work with The Barstool Fund, a fund designed to donate to small businesses affected by the pandemic, was cloned into it's not so distant cousin: the Barstool Athletics fund. This fund was designed to help athletes get onto a platform so that their name and image is put out into the open market. He even put out one of his "emergency press conferences" on Twitter to announce this fund's launch and the first athlete.
But everyone has found themselves asking the same question: What even is a Barstool Athlete and how does NIL work?
The official definition is unfeasible; not even Dave Portnoy, or the athletes that signed up, actually know what it means. When announced, the athletes put in their social media bios "Barstool Athlete" to signify themselves as part of this movement.
"At first glance, I was pretty unsure of what Barstool athlete meant," said Patrick Kelly, a sophomore on the Fordham men's basketball team.  "When they introduced the 'Barstool Athlete' I was definitely interested, they emailed me, and we got our relationship going there."
Kelly would also go on to add that he wasn't certain as to how Barstool Sports emailed him but did note that some people inside of Barstool probably made a suggestion to find him.
"I'm honestly not 100% sure how they found out about me, but my guess is maybe with my basketball success or by word of mouth from friends who are affiliated with Barstool who know Dave, so maybe that might be it," added Kelly.
Kaitlyn Downey, a senior on the Fordham women's basketball team, also signed up for the program.  
"When I first signed up, I really had no idea what it was about, and I truly don't think Barstool itself knows much about it," said Downey, "But I wanted to get my foot in the door in some way possible."
Downey expressed interest in working for Barstool Sports one day, specifically on their activation portions of sponsorships for the company.  
"I know we have so many notable alumni from Fordham that work at Barstool now, so I just wanted to figure out a way to be a public figure and bring visibility to the brand because of what it has to offer."
While being put onto a platform is lucrative for college athletes, both Downey and Kelly acknowledge that the 'Barstool Athlete' is still unknown.  The form itself, which can be found on their website, requires obvious personal information and pictures of the athletes themselves in uniform with their social media handles.
"The program thus far doesn't require much of us besides a picture and some media information," Downey added.
The program is still in the early stages of development despite already having over 4,000 athletes to its name with Barstool providing them publicity.  
Of course in this two-way street, the athletes sign up and are compensated in some way.  The initial stage has usually included the post on Instagram as well as Barstool sending athletes merchandise.  
"I got a couple hats, some pants, and a shirt," said Jack Harnisch, a senior on the Fordham baseball team.  
"From college athletes that I know from being in sports, there is commission based stuff," said Harnisch. "Whether it's clothing brands, sports drinks, people reach out and promote them on their Instagram and promote the athletes and the company. It's a win-win."
Harnisch was one of the first athletes to fill out the form the day the NCAA allowed NIL to be used for profit.
"I know a lot of people who filled it out and didn't get it, but I did it that day and was like 'why not?' Now that this stuff is legal and there is no reason to not do it, why not try and get myself out there and see where it goes?"
Harnisch also expressed interest in potential sport specific gear, and for baseball that can include leg guards or elbow guards, and maybe even sweatbands branded by Barstool Sports.  
Their brand itself promotes a fun, enthusiastic lifestyle that is inspired by the college demographic. And while simultaneously promoting its athletes, the company itself expects the athletes to represent what they are all about: fun.
DeQuece Carter, a junior receiver on the Fordham football team, is making sure that the message of fun is conveyed. His freshman year he made a catch that drew Barstool's attention and hasn't looked back since.
"My freshman year I had that one catch that Barstool reposted, and then when the opportunity came it was a no-brainer for me. In recent times, I'm still trying to do crazy things and trying to have fun with the game in a way that represents what a Barstool Athlete is."
Carter also hinted that the Barstool Athletes get to pick any choice of merchandise for free off their website, and that maybe some other deals with other companies are in the works.
"I got an email saying I can pick any choice of merchandise off their website for free, and on that email I think it also said something about Chipotle maybe down the road," added Carter. "For now it's mostly sweatshirts and stuff like that, and maybe we can get that Chipotle deal going."
With the student athletes signing onto Barstool Athletics, legal compliance must be honored by all parties. The school has a large role to play in making sure everything is done the right way by NCAA, NIL rules and school preferences.
Ed Kull, Fordham's athletic director, has let  Fordham student-athletes sign onto Barstool Sports. He and the rest of the Fordham Athletics department have taken the proper precautions to ensure the athletes do everything by the rules and disengaging promotions for things against school values.
"Their efforts and purpose is to promote the Barstool brand and marketing efforts, whether it be some events, or campus accounts, of the overall Barstool image that is heavily associated with Barstool sports," said Kull.
As previously mentioned, Barstool has entered the gambling world and teamed up with Penn National Gaming to help expand their reach. While Barstool hasn't fully embraced gambling yet, this raises concern for what Fordham student athletes might be promoting down the road.
"We here at Fordham will not permit our student-athletes to promote gambling, tobacco, alcohol, any adult entertainment, and obviously gambling would be a part of that," Kull added. "It's going to be interesting to monitor and see what the student athletes are asked to do at Barstool. And if it's going to be more about their brand and campus association, or if they get into the gambling piece."
Kull is supportive of the athletes promoting their brands and wants them to make some income while being simultaneously keen on ensuring things are done the right way.  With everything that can be done, there are the things that would still go against NCAA rules.  
Some of these "no-nos" include using NIL opportunities as a recruiting tool to recruit athletes to Fordham or third parties reaching out on behalf of the students for opportunities, both of which would directly violate NCAA policy and the antithesis of NIL policy.  
If an NIL opportunity presents itself via coaches or people of that matter, it must be reported to Fordham, and they share it with all athletes. It can't be for one specific athlete, everyone has the chance to promote their NIL.      
Student athletes are allowed to work with agents and advisors to help find chances to promote NIL, but they are not allowed to seek professional contracts which would force them to lose their college eligibility. 
It is also worth noting that New York State has not provided any official legislation for NIL purposes. However, a bill is currently in the process of trying to pass through the New York State assembly. And, like anything that has to do with income, the student-athletes must pay taxes.
The NCAA doesn't make everything as crystal as people want, but they have given way for college athletes to make money and utilize their self brand for personal income.
Barstool Sports has paved the way for the athletes, but the NCAA has hoops to jump through to ensure it's done correctly. Fordham is making sure the athletes are reporting everything they are doing for compliance reasons and making sure things are done the right way.