Tori Amos Dives Deep in New Album "Ocean to Ocean"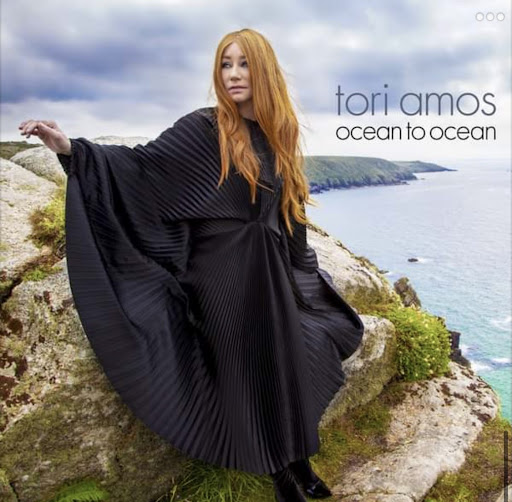 1991 marked an unprecedented year for the music industry with generation-defining releases from Metallica, Nirvana, Guns N' Roses and many more. While the rock genre was still going strong, it was no secret a paradigm shift was brewing. Artists like 2Pac, A Tribe Called Quest and Public Enemy started staking their claims in the music industry. However, one artist, whose hauntingly enticing voice was smoother than silk and honey but cut-throat and sharper than guillotines, would cause an earthquake of astronomical proportions regarding the preconceived notion of "genre." No one was ready for her debut magnum opus release, "Little Earthquakes," but like a siren, she continued to command America's attention as she hypnotized listeners with her flawless piano ballads and enchantingly magical vocals. In 2021 with her new album, "Ocean to Ocean," Tori Amos does the same — but this time she takes us deeper into her characteristically beautiful madness all while preserving the grace fans and listeners alike can expect from her earlier works.
Thirty years into her career, Amos' status as an outsider has not changed. Between her brilliant refusal to be confined to a single genre and her borderline esoteric lyrics, Amos has established a cult following within the alternative genre. However, Amos has also established a reputation for drawing upon the darkest moments of her life to create profound and raw masterpieces unrivaled by other artists. For example her 1991 track, "Me and a Gun," details Amos' horrifically brutal sexual assault at knifepoint. While the track would prove difficult for many to listen to, it has often been credited as influential for encouraging other sexual assault survivors to share their experiences. While "Ocean to Ocean" may not have tracks that measure up to this level of piercing honesty, that does not make it any less lyrically profound or sharp.
The opening track, "Addition of Light Divided," personifies this best as it takes Amos' signature intricate piano sound and marries it with the ethereal cries of a woman who acknowledges her emotional brokenness but is ready to heal. The change in tone as the track progresses sells this point best, when Amos sings, "She said, 'I am hurt' / Love is lost and frozen / Pray that I don't stay / Feeling broken / Feeling broken." This line may catch many by surprise, not because of their unfamiliarity with the struggles Amos has had to endure as a young woman in the male-dominated music industry of the '90s but because at 58 years old, it seems she's finally ready to share her healing with listeners in a way they can understand. This especially shines through when she mesmerizingly sings, "Let the light break through / You don't need to stay broken / Break this chain of pain / You don't want to stay broken." In this regard, Amos demonstrates there is no need for her to reach back into a nostalgic bag of tricks to produce a decent record. Rather, she can sincerely dedicate her voice to helping people heal from the pains they live through, and it makes for a much more captivating album.
Historically, Amos' albums have always been rooted in paradox — they are all sonically seductive, but difficult to understand because of their lyrical complexity. Amos has already proven her talent is transcendent of an unappreciative music industry towards women. Although she has expressed general apathy for organized religion, Amos attempts to become a sort of divine presence that seeks to highlight the sins of the world. She brilliantly does this by touching upon topics like climate change in the track "Speaking with Trees," and political corruption in title track, "Ocean to Ocean," when she sings, "There are those who don't give a goddamn / That we're near mass extinction / There are those who never give a goddamn / For anything that they are breaking / There are those who only give a goddamn / For the profit that they're making." 
A true standout of the album can be found in the track "Swim to New York State," which opens with a '50s-era dramatic violin and Amos' ghostly deliverance of, "I'd swim to New York State / From the Cornish coast of England." This line alone is enough to send shivers down the spines of listeners simply because of how cold the delivery is, yet how warm and theatrical the lyrics are.
"29 years" is a particularly epic track because it ominously feels like a retelling of Amos' career, accompanied with rolling drums and piercing guitar strumming reminiscent of the track "Spark" from her 1998 album "From the Choirgirl Hotel."
Although she famously sang "Silent All These Years" back in 1991, Tori Amos' latest outing scintillatingly commands she must be heard.