Men's Basketball Concludes Nonconference Slate, Gears Up for A-10 Competition
With a 7–5 nonconference record to show for it, Fordham Men's Basketball has delivered on Kyle Neptune's preseason promise of defensive intensity and a high octane offense, but now, the real test begins with Atlantic 10 play on Thursday.
A college basketball season is defined by two halves: the nonconference and conference schedule. The former is an opportunity for teams to accumulate wins, confront challenging competition and discover themselves before the greater test begins in the new year.
The same is true for this year's Fordham men's basketball team. A completed nonconference schedule has resulted in a 7-5 record. There have been lessons along the way and much to prove remains. It begins with the start of Atlantic 10 play this Thursday, December 30 against La Salle University.
That will be the final game of a telling month for the men's basketball team. It began on the first, a resounding 68–46 victory over St. Francis College at Brooklyn in front of regional eyes on SNY.
The Terriers entered winless on the season, creating another matchup Fordham could be expected to win. Though, with a defeat against the University of Maryland Eastern Shore and nailbiting win against Central Connecticut State University preceding it, no result has come easier than any other for the Rams this season.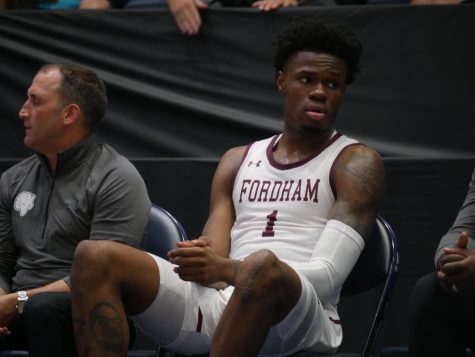 However, that Wednesday proved different. Fordham put together a wire-to-wire performance — scoring 34 in each half to be exact — led by 22 points from junior Antonio Daye Jr. and another double double from graduate forward Chuba Ohams. 
That may not be much of a surprise but the details are. Ohams finished with 20 points and 22 rebounds, not only a career-high in boards but Fordham's first 20/20 game in over two decades. The final tally came despite shooting 0–6 from three in the second half.
In many ways, the result set the stage for a continually impressive month of December, albeit a shortened one. Fordham has not taken the court since Sunday December 12. The ten day gap scheduled to follow has turned into 18, as the Rams' December 22 contest against Georgia Southern University — their final out of conference — was postponed due to COVID-19 issues within the program.
That does not mean December did not deliver, dating back to a critical December 5 showdown against St. John's University. Not only was it a battle versus the self-proclaimed New York's team in front of a national audience but also a reunion of sorts with former Rams center Joel Soriano on the opposing bench.
Soriano spent his first two years in the maroon and emerged as one of the best centers in the Atlantic 10, accumulating a total of eight double doubles in his sophomore season. Like many other names across the country, he decided to enter the transfer portal this offseason and the Red Storm called his name.
Thus, Fordham had something to show its former center, and he had a front row seat for it. Soriano saw only eight minutes of action after starting every game thus far this season.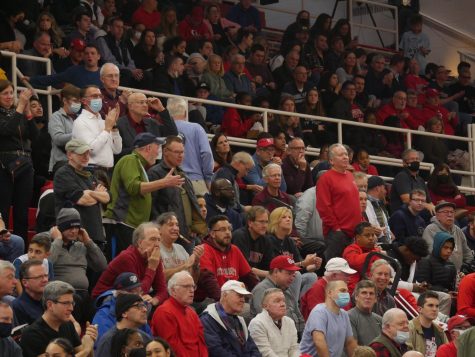 Fordham did not back down to the caliber of opponent — pegged to finish third in the Big East preseason poll — or the atmosphere of a crowded Carnesecca Arena. Fordham matched St. John's step for step, even developing a 22-21 lead at the midway point of the first half.
However, the Red Storm controlled things from there, steamrolling Fordham to 46 points in the first half and building a lead rivaling 20 at multiple points in the second frame. They bullied Fordham on the inside, finishing with a whopping 52 points in the paint compared to Fordham's 24, while being just the second team to outrebound them on the season.
Much of the outcome, though, was self-determined. Fordham's 18 turnovers granted the Red Storm 16 points and 28 in the fastbreak. The Rams never fell out of reach in spite of that, preventing St. John's from delivering a knockout punch.
Fordham cut that sizable lead down to single digits at numerous points, with a defensive effort that forced St. John's into missing 10 of its final 11 threes after hitting its first four. However, the three point ball was not working in Fordham's favor either, as they finished 10–32 from deep.
The final line sat in St. John's favor, 83-69, but they outscored Fordham by just a single point in the second half. Alongside Ohams' consecutive career-high tying 20 points, graduate guard Darius Quisenberry Jr. followed his season-low four points against St. Francis with 16 while Daye Jr. continued his double digit scoring streak and added 13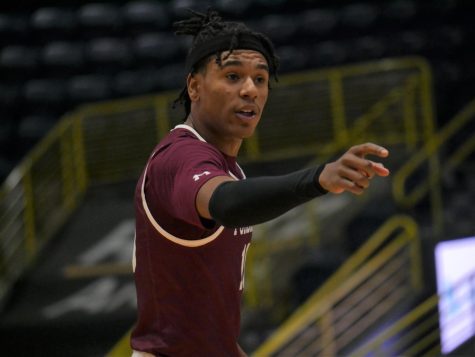 Despite a career-high four steals, Kyle Rose did not score a single point against St. John's. Sophomore Antrell Charlton scored just eight on 3–11 shooting from the field. Center Rostyslav Novitskyi had just one rebound in his eight minutes of play and two turnovers came from sophomore forward Abdou Tsimbila.
Fordham's core trio has spearheaded them throughout the season, but the supporting cast, particularly at the forward position, will make the difference between wins and losses. Thursday's game against Long Island University proved just that.
Then, Ohams again lead with a double double and Daye Jr. and Quisenberry again crossed double figures. However, nearly everything else differed, as Fordham looked to set things right after the events in Queens.
Tsimbila swallowed up six rebounds in 18 minutes of play, Charlton dropped in 10 with six rebounds and four assists and Rose added 10 himself. Five players hit double figures and Fordham totaled 20 points off the bench, all while committing a season-low six turnovers. In the end, the Rams rolled past the Sharks in convincing fashion at the Rose Hill Gym, 73–57.
That momentum carried into that Sunday at the Barclays Center. It was a showcase opportunity against an Atlantic Coast Conference opponent in Miami as the opening game of the 2021 Hall of Fame Invitational, which boasted names such as the University of Maryland, Iona College and then top-ranked Purdue University. Again, Fordham met the moment.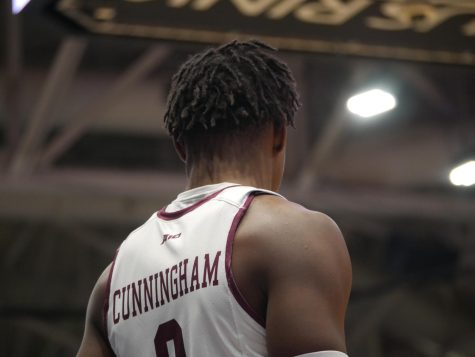 The competitive matinee featured a lead that grew to no more than five for either side in the first half. A Daye Jr. step back three in the corner to beat the buzzer even gave Fordham the lead over the Hurricanes heading into the locker room. Then, they withstood the blow of a 20-4 run to start the second half to compete to the very end, falling by just six, 72–66.
That came as Fordham shot just 8–38 from three, 4–21 in the second half. A few more shots go differently and perhaps the results does too. Daye Jr. worked on the inside, finishing with double figures in all 12 games this season. A similar story can only be told so often about Ohams, too, who finished with 15 points, six rebounds and a perfect 6–6 from the field. Coach Neptune said more of an effort should have been made to get Ohams the ball down the stretch.
However, new contributors have slowly started to enter the fold, too. Kam'ron Cunningham is one. The junior who did not see his first action until November 22 against Akron totaled nine points on 3–5 shooting against the University of Akron. Freshman Ahmad Harrison has added key defensive intensity as what Neptune refers to as the team's junkyard dog. Freshman Patrick Kelly has also entered the rotation after missing the first month of the year due to injury in a role that can only be expected to expand.
Kelly's future can be extrapolated to much of the team's as a whole. There is much to be proud of in reflecting on a 7–5 nonconference record, something that Fordham has now had much time to do. There is also much that remains to be seen.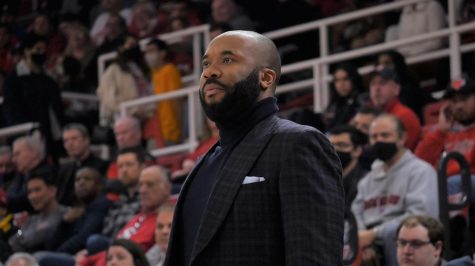 Regardless, much has become clear in what has played out thus far. Namely, that defensive effort and intensity — shown on the sidelines and the weight room —are the mantra and the three ball has served as something to live and die upon.
Whether those shots fall or not, Fordham has proven it can compete with anyone it faces off against. There is a sense of pride each time the team takes the floor, a testament to what Neptune promised.
At the same time, the Atlantic 10 poses a different threat. It is no secret Fordham's real challenge has come there in the past. As the conference looms large once again, it will be even greater this season. 
It is time to find out just where this Fordham team stands. While it may be a bit too early to expect remarkable success, there is an eager anticipation of what will come next. Even if it fails to result in wins, it is fair to expect something above a bottom ranking in the preseason poll. That alone is enough to show a new culture is already taking its first steps.