Champions League Rounds Off the Group Stage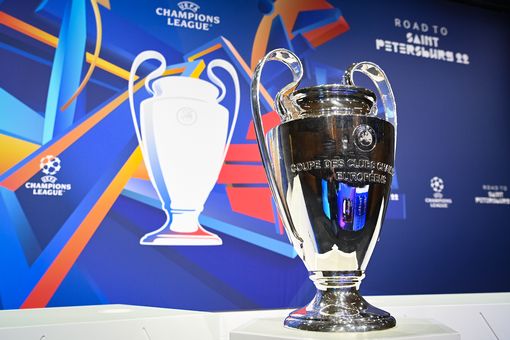 The sixth and final matchday of the Champions League occurred last year with the last spots in the knockout round on the line. Some of the groups were already determined, which gave them a chance to rest and rotate their squads while others had to give it their all.
Group A already belonged to Manchester City with Paris Saint Germain as runner up. RB Leipzig confirmed third place by beating City 2–1, which transfers them into the Europa League knockout playoff round. PSG thrashed Club Brugge 4–1 in the other match with braces by Kylian Mbappe and Lionel Messi to ensure that Brugge finished in fourth.
Liverpool already secured the top spot in Group B, the "group of death," with Porto, Atletico Madrid and AC Milan all competing for the runner up spot. Liverpool faced Milan and fielded a different team to rest their main players. MIlan capitalized on this and scored first and were on track to claim that second place spot in the group. 
However, Liverpool fought back with goals from Divock Origi and Mohammed Salah and ended up winning the match 2–1, denying the seven-time Champions League winners the chance to play in the round of 16. Liverpool won all of its group stage matches in this campaign, becoming the first English side to ever reach that feat. Porto and Madrid were in a deadlock for the first 50 minutes. However, it was not meant to stay that way for long and after 90 minutes and numerous red cards, Madrid won 3–1 to punch their ticket to the knockout round. Porto settled for third with Milan in fourth.
Group C had all of its places already sorted, with Ajax confirmed to finish top of the group alongside Sporting CP as runner-up. Borussia Dortmund was set for third and Besiktas fell to fourth. That did not stop Ajax from beating Sporting 4–2. Dortmund also finished off the group stage on a high note, downing Besiktas 5-0.
Real Madrid and Inter Milan were both confirmed to progress to the round of 16 out of Group D, order aside. Madrid beat Inter 2–0 to secure the top spot, dropping Inter to second place. Sheriff was already confirmed to finish third and play in the Europa League and they rounded out the group stage with a 1–1 draw against Shakhtar Donetsk, who finished in fourth.
Bayern Munich was already confirmed as Group E winners, with the runner-up spot still up for grabs. Before the matchday, Barcelona were ahead and needed to match Benfica's result to secure second place. Barcelona met Bayern while Benfica faced Dynamo Kyiv, who were confirmed to finish fourth. Bayern beat Barcelona 3–0 in the same scoreline as matchday one. With Benfica beating Kyiv 2–0, Barcelona crashed out of the Champions League. This is the first time since 2004 that the Spanish giant is not in the knockout stages in a blow to the club that their own doing.
Manchester United already secured the top spot in Group F and second place was up for grabs between Atalanta and Villarreal. With those two teams facing each other, the scenario was simple: Atalanta needed a win while Villarreal aimed to draw at least. Despite the game being postponed due to severe weather, Villarreal did just that, beating Atalanta 3–2 and relegating them to third while United tied 1–1 with BSC Young Boys, who finished in fourth.
Unlike the other groups, all four teams in Group G could secure a spot in the knockouts. The scenarios varied but it all boiled down to win and you're in for each team. After the dust had settled, LOSC Lille beat Wolfsburg 3–1 while RB Salzburg defeated Sevilla 1–0. Lille secured the top spot with Salzburg finishing in second to reach the knockout round for the first time in the club's history. Sevilla finished third followed by Wolfsburg in fourth.
It was a similar scenario in group D as we knew which teams would advance but not in what order. Chelsea entered the matchday in first followed by Juventus. Juventus beat Malmo 1–0 to put the pressure on Chelsea. Chelsea took an early lead against Zenit before Zenit struck back and not only equalized but led 2–1 heading into halftime. Chelsea equalized after the break and scored what looked to be the winning goal in the 85th minute to make it 3–2. However, Zenit once again equalized in the dying minutes of stoppage time to make it 3–3. Chelsea dropped down to second after that tie with Juventus securing the top spot. Zenit finished in third and Malmo in fourth.
With all of the drama of matchdays, the Champions League has now been condensed to 16 teams. The next step was the draw, where we found out which teams would race each other in the knockout stages. 
Eight of the teams are seeded as group winners and face one of the eight runner ups. Certain teams cannot play each other at this stage of the competition. A team can not go against a club in the same domestic league — For example, Liverpool could face Chelsea as both play in the Premier League — nor could it go against a team from the same Champions League group
Here are the teams who advanced:
Group Winners:
Manchester City (Group A), Liverpool (Group B), Ajax (Group C), Real Madrid (Group D), Bayern Munich (Group E), Manchester United (Group F), LOSC Lille (Group G) and Juventus (Group H).
Runners up:
Paris Saint Germain (PSG, Group A), Atletico Madrid (Group B), Sporting CP (Group C), Inter Milan (Group D), Benfica (Group E), Villarreal (Group F), RB Salzburg (Group G) and Chelsea (Group H).
The draw starts off with a runner up team being selected from the pot. An algorithm then tells officials which opponents are allowed to play that club. The official then pulls one of the teams that are in the pot from that pool and the tie is announced. These were the eight ties after the draw:
Benfica v Real Madrid
Villarreal v Manchester City
Atletico Madrid v Bayern Munich
RB Salzburg v Liverpool
Inter Milan v Ajax
Sporting v Juventus
Chelsea v Lille
PSG v Manchester United
The draw generated many enticing battles, none bigger than PSG against United. But before the soccer world could rejoice at what would possibly be the last dance between two all time greats, Lionel Messi and Cristiano Ronaldo, UEFA announced that the draw had to be redone. 
UEFA stated, "Following a technical problem with the software of an external service provider that instructs the officials as to which teams are eligible to play each other, a material error occurred in the draw for the UEFA Champions League Round of 16". Villarreal was originally plotted to face Manchester United. However, this was not possible because these two teams faced off in the group stages. The opponent was redrawn which led to City. 
After that, Atletico Madrid needed an opponent. United was not included as a potential option while Liverpool, who could not face them due to being in the same group, was. Atletico announced that they asked how the errors were committed, with UEFA announcing a redraw minutes later. There were teams on both sides of the argument.
After the redraw, here are the new ties:
RB Salzburg v Bayern Munich
Sporting v Manchester City
Benfica v Ajax
Chelsea v Lille
Villarreal v Juventus
Inter Milan v Liverpool
PSG v Real Madrid
Of course, some teams now have it easier than others. Real had Benfica and will instead face PSG. Chelsea drew Lille once again. The first legs will be played at the runner ups' stadiums with the return legs occurring at the group winners'. The dates are already set, with the first leg ties being played on February 15, 16, 22 and 23 and the return legs taking place on March 8, 9, 15 and 16. With 16 teams left, anything can happen in the Champions League, so expect all of these ties to bring action and drama in the fight to lift the world's biggest club trophy.